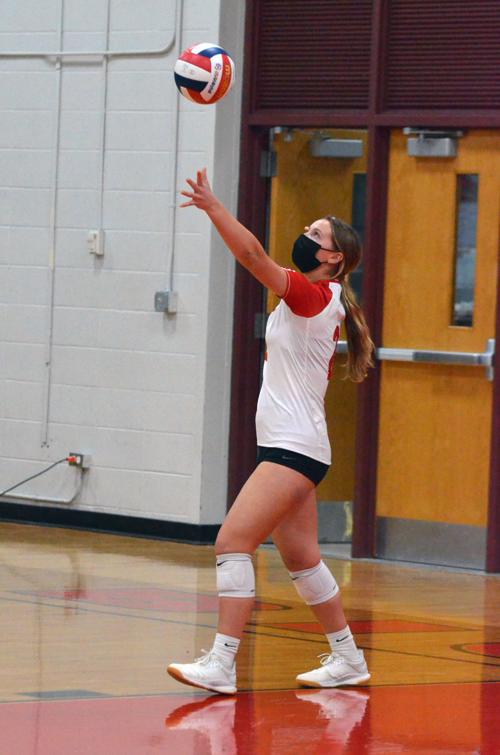 On the court, the Big Foot volleyball team will look very similar this fall.
Of the 10 players that played in more than half the Chiefs' sets in the 2021 spring season, seven will be back including three of the four players that played in every set. Additionally, three of the team's four all-conference honorees return this fall.
However, the team's bench will look a little different as longtime assistant coach Chad Roehl moves over a spot to take over the team's head coaching duties.
While Roehl is a familiar face in the program with 10 years as a varsity assistant and JV coach, now that he's in control rather than just aiding someone else's vision for the team, things might look a little different.
"I think there's certainly been some changes. Different drills and different expectations," Roehl said.
For the players, most of whom played under Roehl at the JV level, it is an exciting return to a familiar style.
"I actually love it. I had him my freshman year as a coach, he really believed in me and knew what I struggled with and worked on it," senior Riley Summers said.
Summers is one of the 10 seniors on this fall's team in a veteran-heavy lineup, and the majority of those girls have been playing together since youth leagues. The players believe that familiarity will be a major asset in a sport that places a high priority on communication.
"Being together for a lot of time through the years, you have a bond, you know where people are going to be on the court so you know who has your back when you're out there," senior Morgan Rego said.
With such a strong lineup on paper, the Chiefs could easily set their sights high on a conference title or a deep playoff run. And while the players will be the first to admit that such accomplishments would be fun, they have different goals in mind instead.
"Everyone on our team loves to win," senior Lydia Larson said. "But I think just doing our best and competing at our best is our goal this year."