Out of the seven Badger and Big Foot/Williams Bay wrestlers that competed in sectional tournament matches on Feb. 6, three earned a spot at state with strong performances.
Badger had two wrestlers advance to the Division 1 state meet in Kaukauna on Feb. 13 as freshman Logan Clausen took second place at 106 pounds and senior Robert Zilske placed second in the 132-pound weight class.
The ChiefDogs' only state qualifier was junior Jackson Funderburg, who won his sectional bracket at 220 pounds, sending him to the Division 2 championship tournament at Adams-Friendship High School on Feb. 13.
For Funderburg, he is the first ChiefDogs wrestler to compete at state since Travis Berryman made the meet in 2016. Meanwhile, Zilske and Clausen's state participation is the seventh season in a row that Badger has been represented at the championship meet.
Badger
Clausen started the sectional tournament with a close bout, defeating Abdullah Noor of Marquette University High School in a 6-0 decision. In the semifinals, Clausen had an easier time as he pinned Nathan Schanen of Muskego at 1:10.
In the finals, Clausen lost a 5-0 decision against Logan Defillippo of Wilmot just a week after Clausen defeated Defillippo in a nail-biter in the regional finals.
Clausen earned his spot at state in commanding fashion, defeating wrestle-back bracket champion Colin Wasley of Waukesha South with a pin in 45 seconds.
Zilske's run to qualify for the state meet featured wins over a number of the state's best.
In the first round, Zilske faced Fahad Aziz of Franklin, who was an honorable mention in the Top 12 rankings from WIWrestling.com. Zilske was able to defeat Aziz in a 7-2 decision.
Next up was Brookfield East's Brett Skraug, who ranked eighth in the state at 132 pounds. Zilske's upset win over Skraug was even closer than the first round win, defeating the Brookfield native in a 4-3 decision.
Zilske could not upset three opponents in a row, losing by a 15-0 technical fall in the finals against Cade Willis of Union Grove, who ranked third in the state for the weight class.
With Skraug being the wrestle-back champion, Zilske clinched the second place spot with a bye.
After finishing third at sectionals in the 120-pound weight class last season, barely missing out on making state, Zilske was able to cap his career by qualifying to wrestle on the state's biggest stage.
One Badger was not able to qualify for state, though, as senior Austin Peter's season came to an end with a sixth-place finish. Peter went 1-2 in the meet, with his win coming in the first consolation round by way of a pin at 2:58 over Alex Sincere of Whitnall/Greendale.
Big Foot/Williams Bay
Funderburg dominated his way to the 220-pound sectional championship, pinning all three opponents he faced in the first two periods.
In the first round, the ChiefDogs junior pinned Aaron Socha of Ripon at the 1:15 mark. The second round featured an even quicker pin as Funderburg downed Dakota Aschenbach of Sheboygan Falls in 37 seconds.
Funderburg won the title with a pin over Joseph Volz of Campbellsport at 2:56 in the finals.
The three other ChiefDogs wrestlers that made sectionals did not advance to state.
Freshman Chase Rodriguez was the closest, finishing in third place at 113 pounds.
Rodriguez started off with a strong win, pinning Daisy Lopez of Martin Luther in 12 seconds. Rodriguez lost tosixth-ranked Drake Muellenbach of Campbellsport in the second round with a close 6-2 decision.
The ChiefDogs freshman did well in the consolation bracket, winning with a technical fall and a pin to become the wrestle-back champion. However, Muellenbach was his opponent in the second-place match, which gave the Campbellsport wrestler a bye and a shot at state.
In the 138-pound weight class, junior Cristian Carreno placed fourth.
Carreno lost to eventual sectional champ Ezekiel Sippel in the first round, though the match was relatively close as Sippel did not pin the BFWB junior until the 5:12 mark.
Carreno bounced back in the consolation bracket, winning two matches with pins to reach the wrestle-back finals. There he lost another close match against Langdon Everson of Laconia by way of a pin at 5:07. Everson went on to place second in the tournament, meaning that Carreno's only losses on the day came against state meet qualifiers.
Junior Nathaniel Hoyt lost both matches he wrestled, with a close first-round loss against Owen Casper of Lomira by way of a pin at 5:35, and another loss by pin at 1:48 against Stephen Connell of Lake County Lutheran.
Looking ahead
This season marks the first state meet appearance for all three wrestlers that qualified.
Clausen will begin his state tournament with a match against sophomore Travis Moelter of River Falls. On paper, the two are evenly matched with Clausen having a slight edge with a 14-2 record compared to Moelter's 8-2 mark.
Zilske will take on senior Jager Eisch of Kaukauna, who sits at an undefeated 14-0 on the year and will be wrestling at his home school during the state tournament. As if that was not enough of a challenge, Eisch is also a former state champion, winning the 126-pound title a season ago.
Funderburg starts off state with a bout against junior Max Ramberg of Baldwin-Woodville. Ramberg has state meet experience under his belt after placing third in the 170-pound bracket last season.
The completed 11 snow sculptures from Winterfest 2021
Tribal Dance by Team Wisconsin 1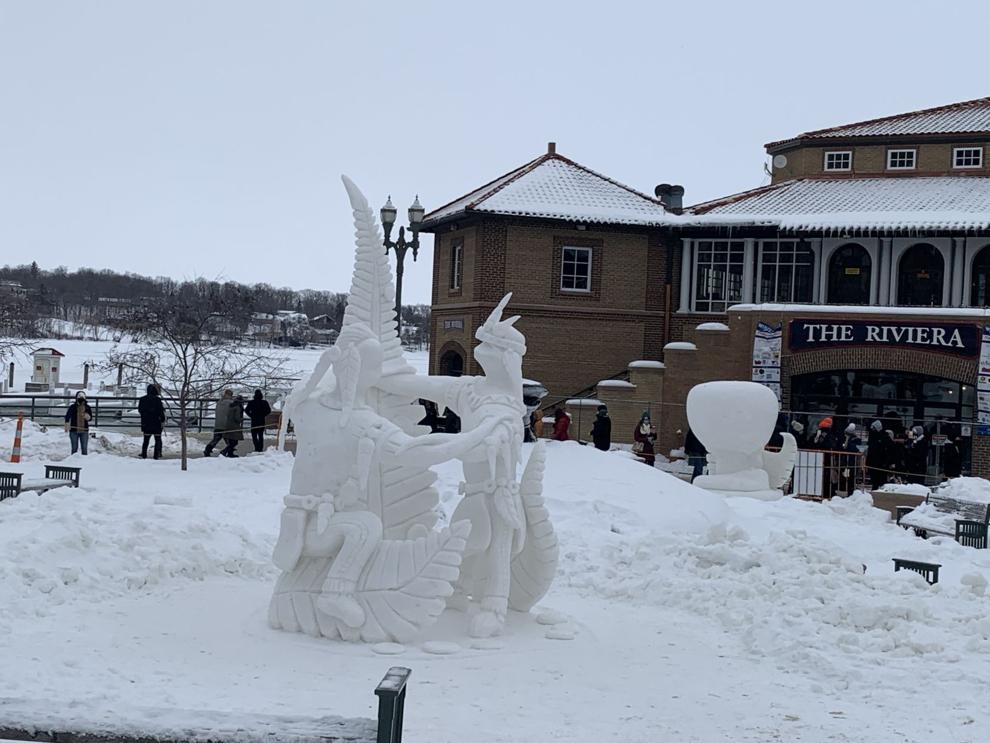 Watch now: National Snow Sculpting Competition from start to finish
Fowl Play by Team Illinois 2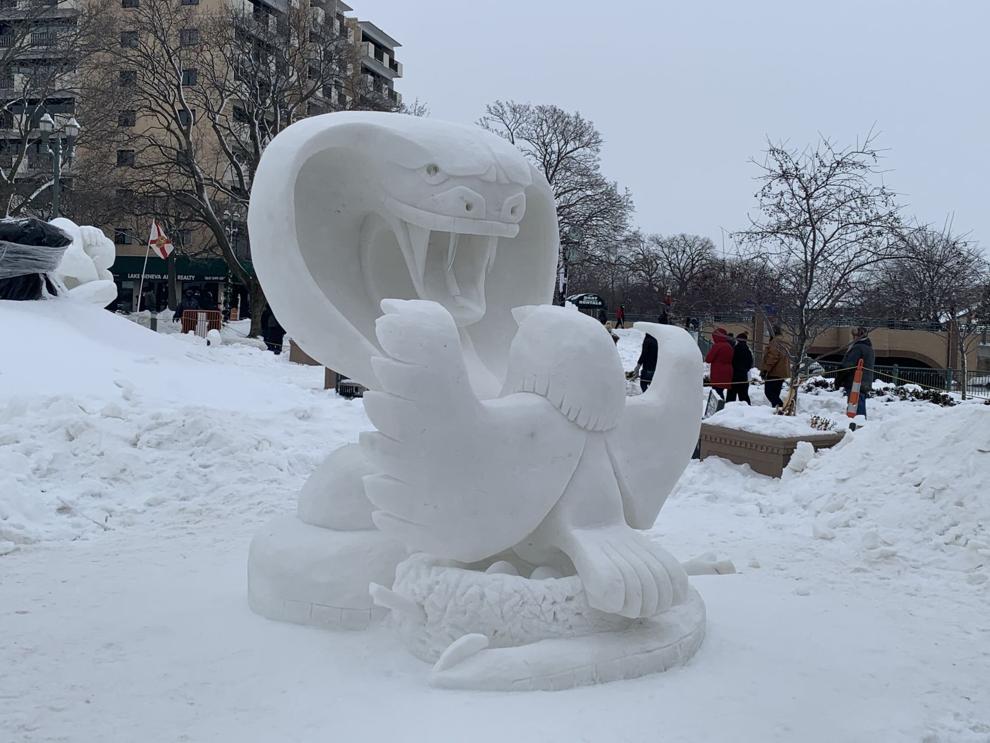 2020 by Team Illinois 3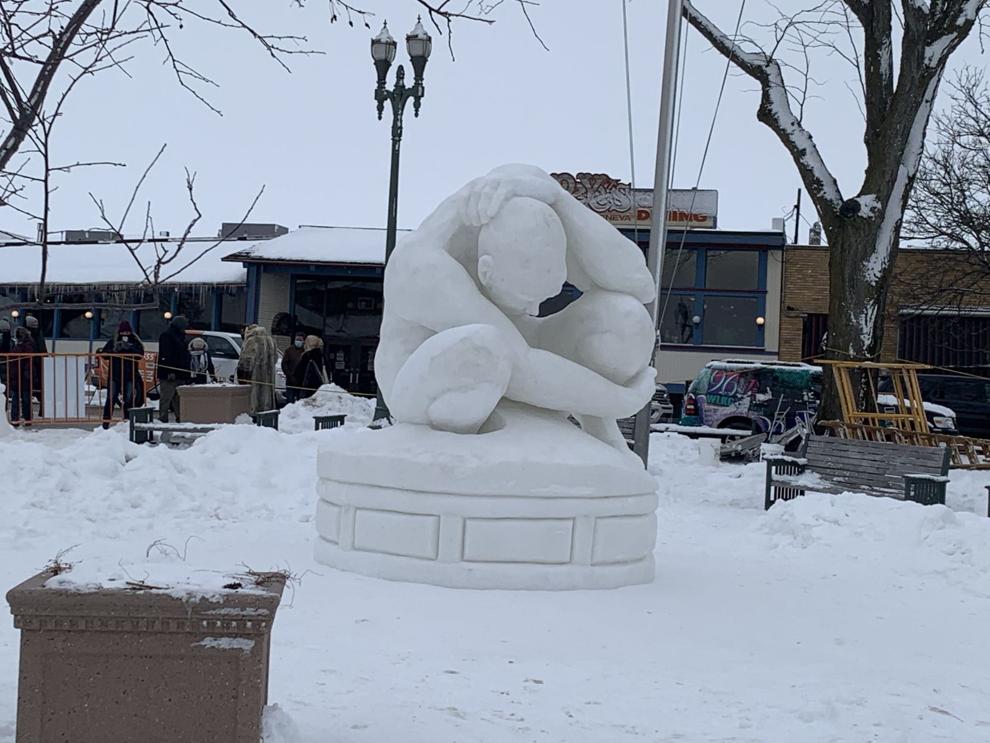 The Power of the Mind's Eye By Team Florida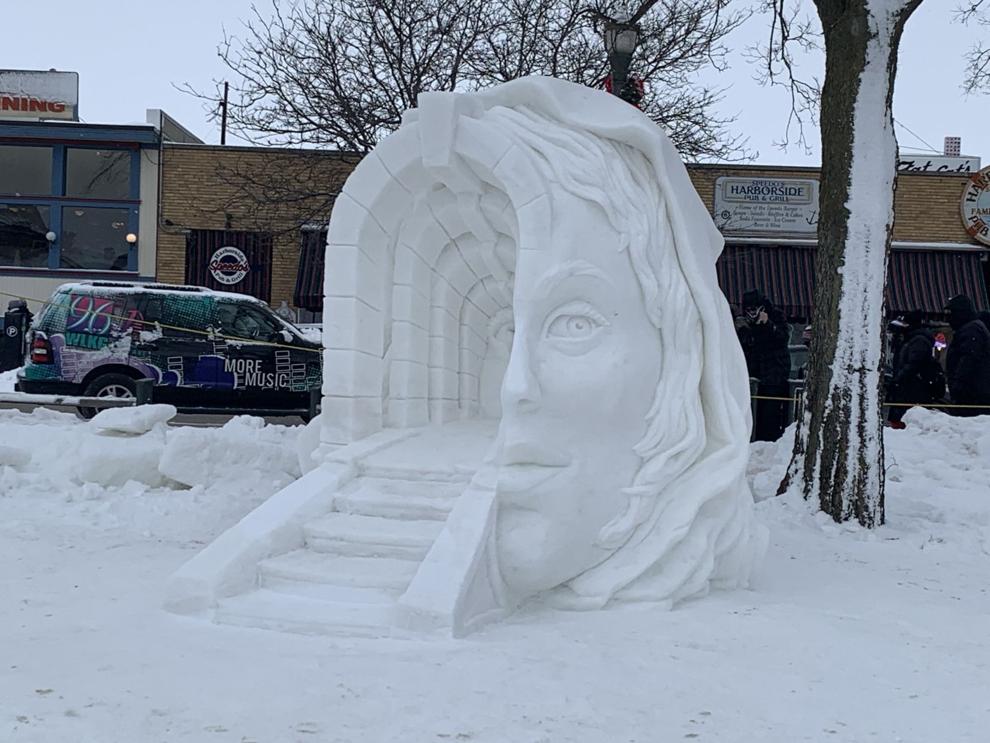 Inoculation by Team Wisconsin 2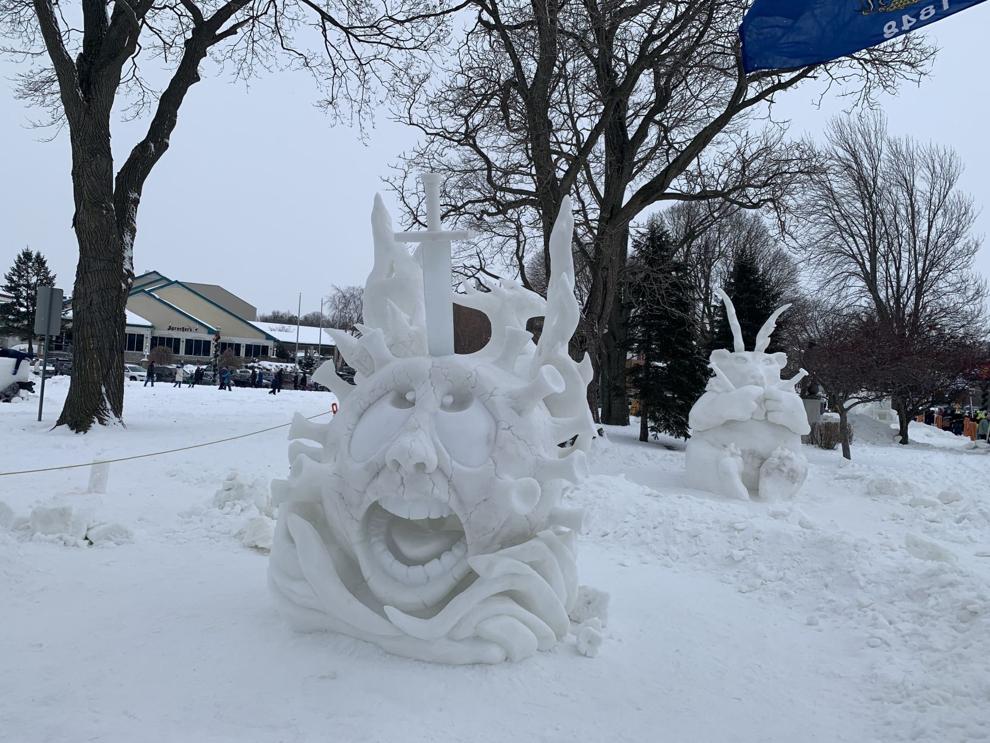 Ice Cold Craft Beer by Team Alaska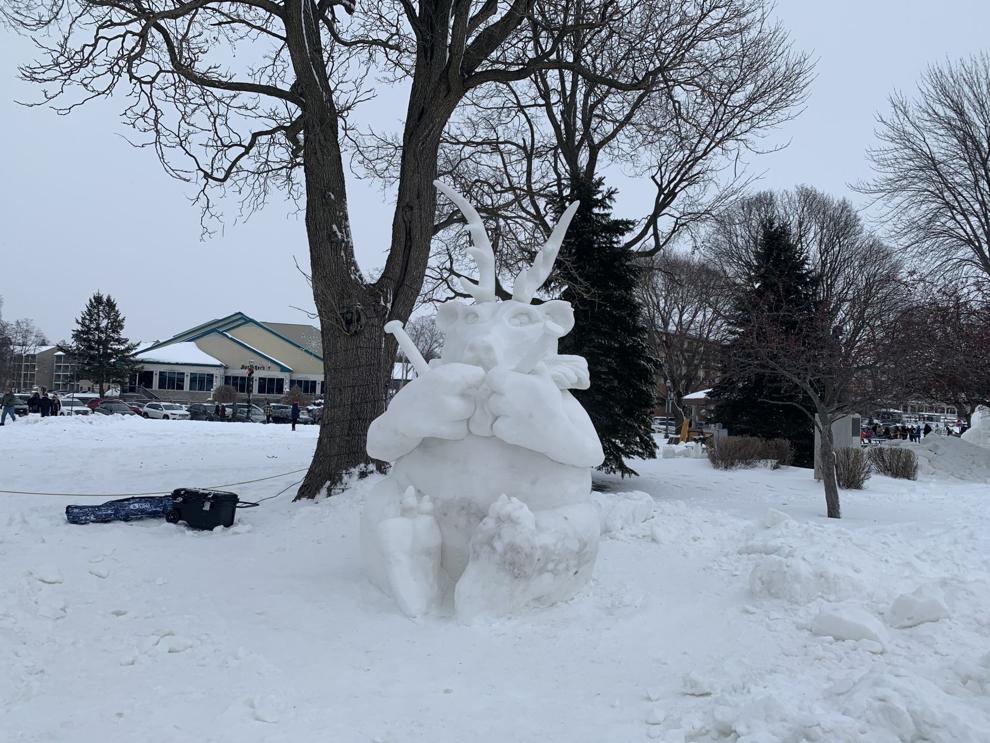 Daryl by Team Colorado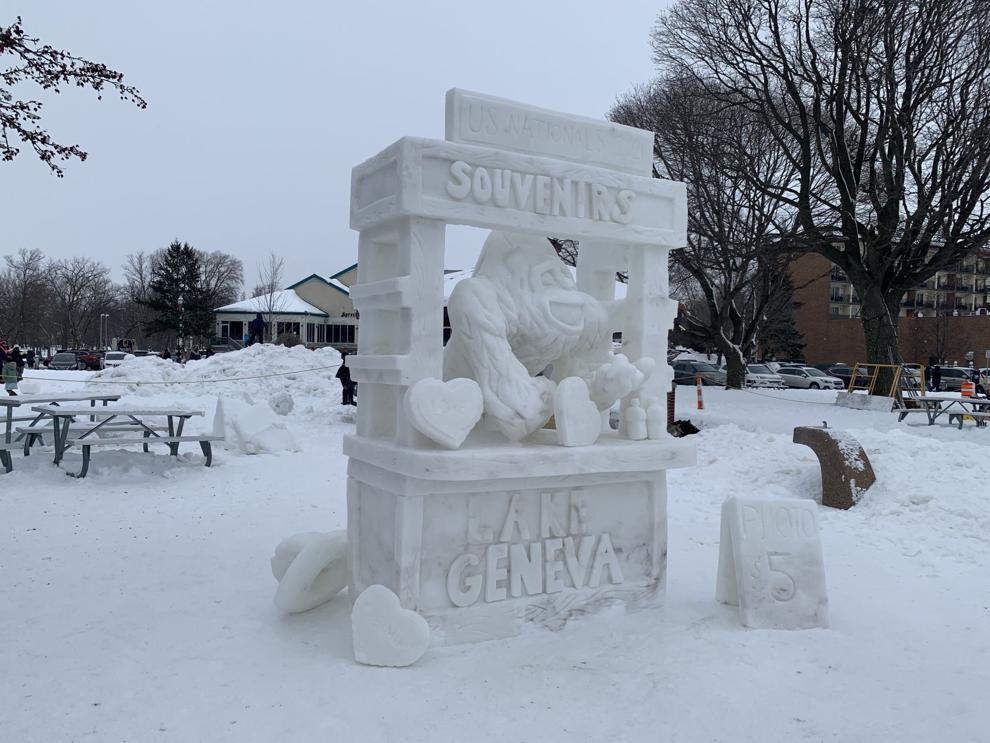 The Like-Ness Monster by Team Illinois 1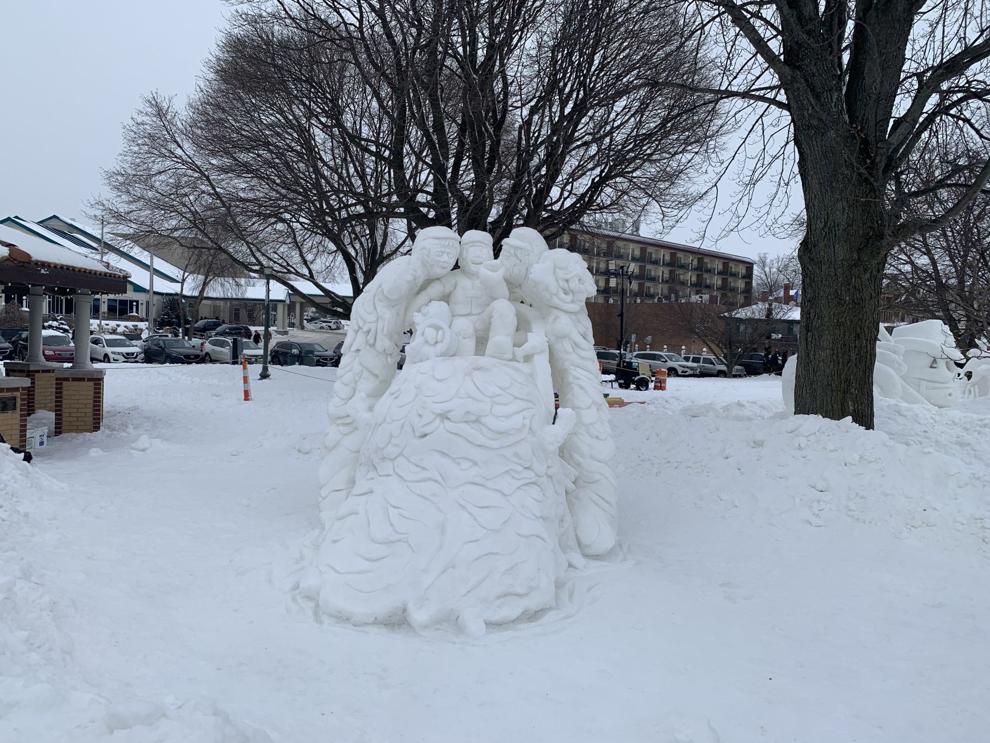 Bird in Hand by Team Michigan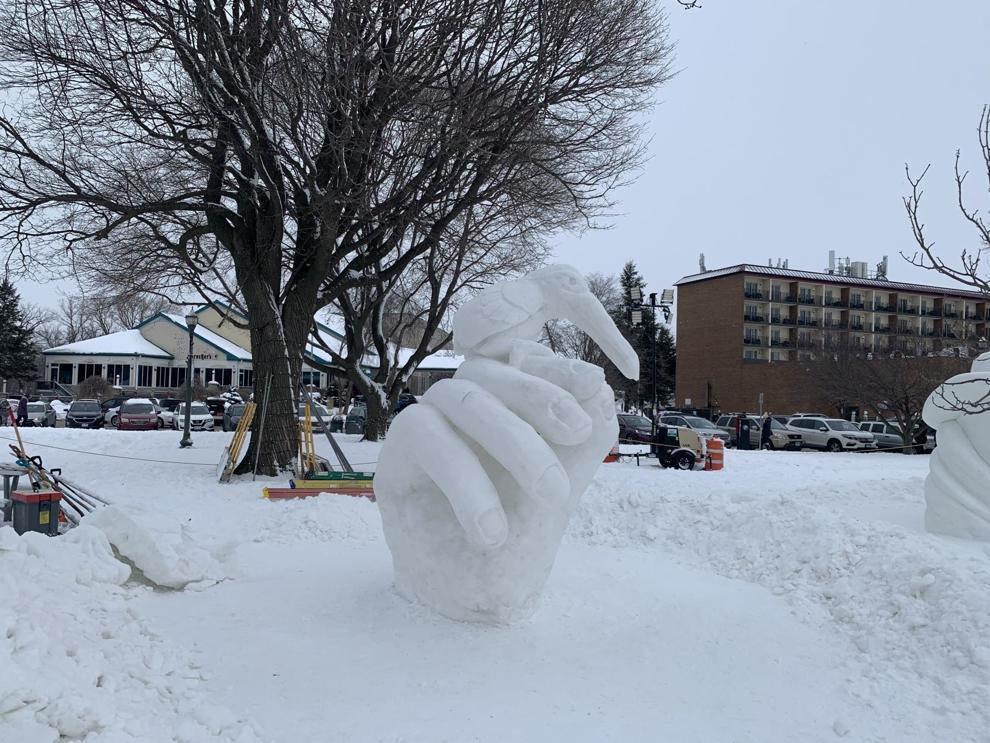 COVID criminal by Team Wisconsin 3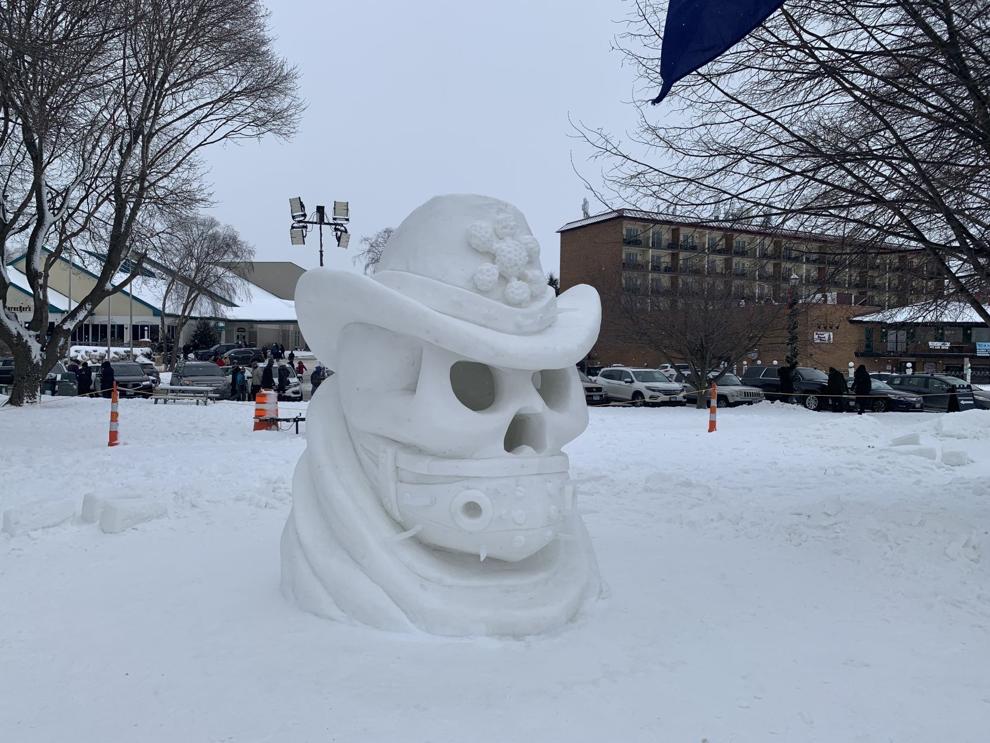 Fantasy Reef by Team Iowa
Day one: Snow sculpting at Lake Geneva's Winterfest 2021