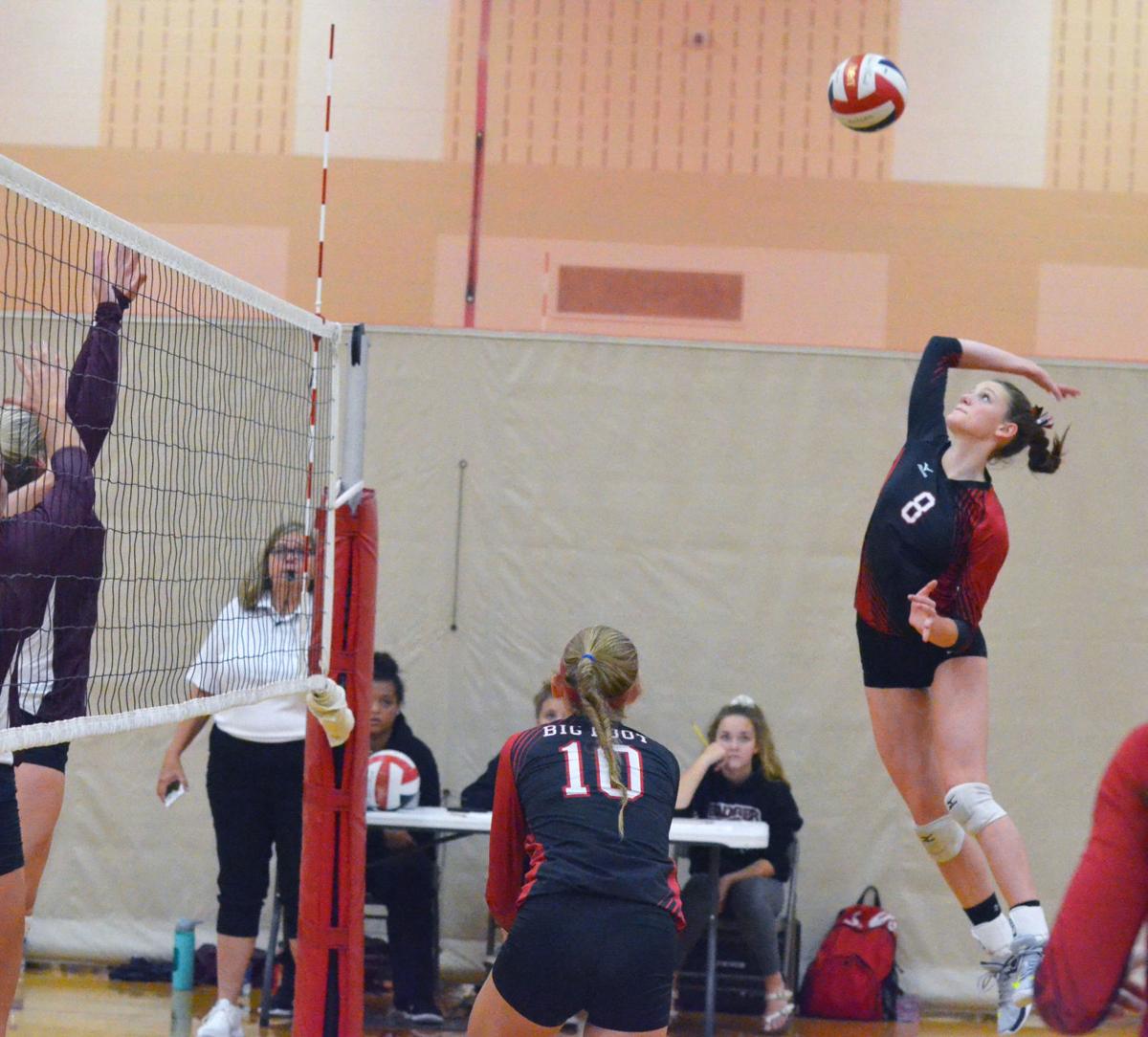 In high school sports, every team has to deal with seniors graduating from one season to the next.
Not every team has to deal with losses quite as extensive as the ones Big Foot's volleyball team has sustained since last season.
The Chiefs saw a pair of four-year All-Conference players depart last season when Kampbell Hehr and Sophia Foster both moved on to play collegiate volleyball.
In an effort to replace those two former stars, head coach Caitlin Dowden is putting the pressure on not any individual players, but on the team as a whole.
"Everyone is going to have to contribute on a nightly basis for us to be successful. We're not going to have that one person that we go to all the time. We're going to have multiple people we can go to often," Dowden said.
Luckily, the cabinet is not totally bare for the Chiefs, as they return three All-Conference players in Lahni Palmer, Reagan Courier and Lindsay Paulsen.
For those three seniors, the most important thing they can do as leaders is keep a positive team environment.
"I feel like we've been trying to just keep it positive and energetic to make up for what we lost in other players we had," Palmer said.
That mentality comes from the top down, as Dowden has not been shy in letting the team know that the sky is the limit.
"If they don't have that confidence, we're never going to reach the potential that we have," Dowden said. "So instilling that in them — that we believe in them — hopefully helps them actually believe they can do it."
Those returning players will not be the only strength for the Chiefs, though. Dowden mentioned that hitter Mya Burdick has been adapting to the speed of varsity after being on junior varsity in the past. And both the players and Dowden agreed that they have seen a big step up from Greer Lettenberger.
"She gets every ball," Courier said. "I've seen a really big improvement since last year."
No matter how good Big Foot looks early in the season, with plenty of experience to gain throughout the year, the team has nowhere to go but up.
"It's the beginning of the season, so we definitely have places to grow," Paulsen said. "But I think we have a good season ahead of us."
Be the first to know
Get local news delivered to your inbox!