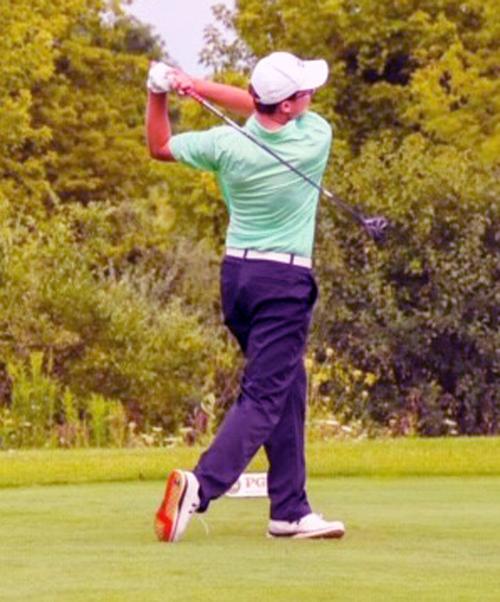 After missing the cut in the 2018 Wisconsin State Open at the North Shore Golf Club in Menasha, Lake Geneva resident and Badger alumnus Jonathan Duggan knew that while he did not have as good of a finish as he wanted, he had gained valuable experience.
"I learned a lot from last year, because it was the first time I had qualified for one of the big state events," Duggan said. "I was getting more of a feel for competing against the best players in the state."
When that newfound knowledge was combined with the fact that the 2019 Wisconsin State Open was held at Geneva National Resort in Duggan's proverbial backyard, it was clear that he had a good shot at improving his finish from the year before.
Sure enough, when he hit the links from Aug. 19 to Aug. 21, Duggan performed well, making the cut and finishing in a three-way tie for 44th place out of a field of more than 100 players.
With his finish, Duggan placed higher than a number of collegiate golfers, as well as former NFL quarterback and avid amateur golfer Tony Romo, which shows just how stacked the field was.
In Duggan's pairing for the final rounds was former State Open champion Andrew Steinhofer and Owen Butler, who won the 2019 Ray Fischer Amateur Championship. By playing alongside a pair of players who have won some of the state's premier tournaments, Duggan picked up a few tips on how to improve his game for future events.
"I definitely hit the ball better than one or both of them, but they make a living around the green, putting well with really good short games," Duggan said.
While Duggan felt that he played well, and he was overall excited about his performance, he admits he was a little bummed out that he missed out on qualifying for next year's State Open by just one stroke.
Nonetheless, he will still have the opportunity to make it back to the 2020 State Open through the qualifying tournaments throughout the summer, just like he has the past two summers.
Even though he is excited to get back on the course next year, Duggan is equally excited to keep fine tuning his game to give him a strong foundation for another great finish.
"It can't come soon enough, but I know I've got eight or nine months here before I play in another big tournament," he said. "So I have a lot of time and opportunity to improve myself."