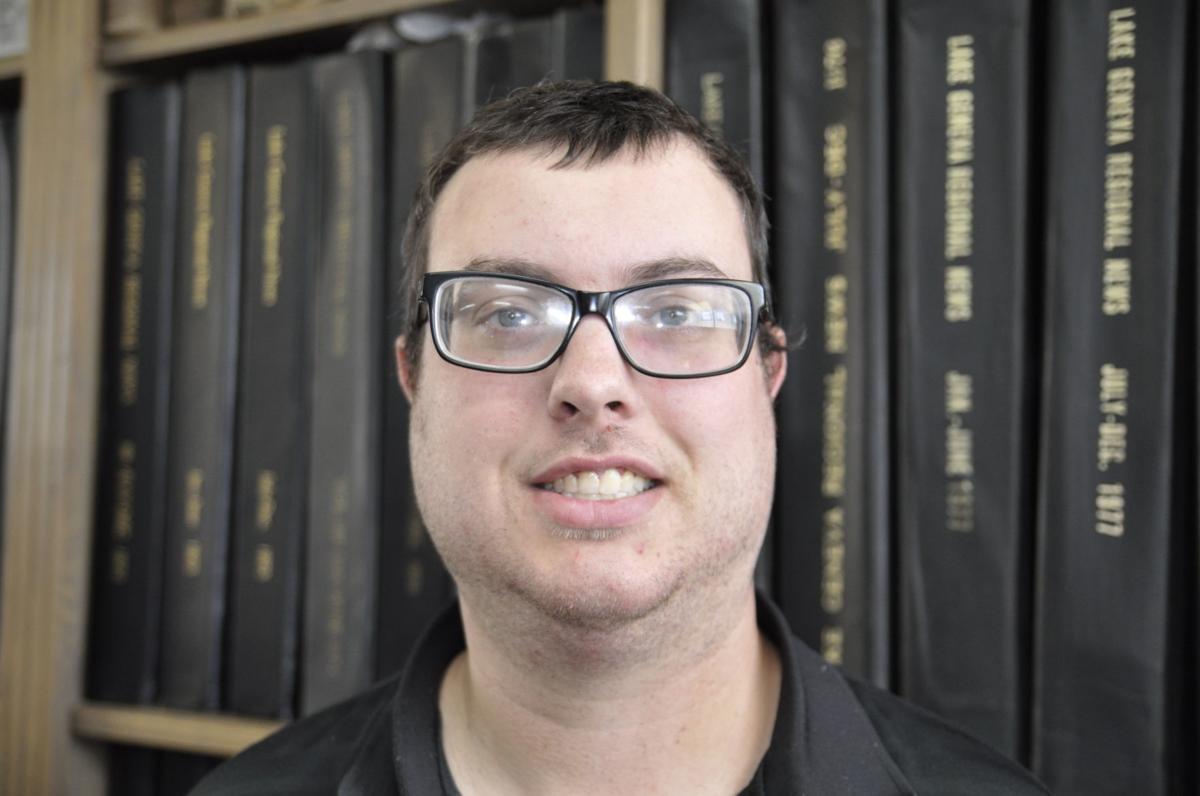 In taking the next step in my career, I wanted it to be close to my hometown. Being from Kenosha and wanting to be close to friends and family, that was going to be the icing on the cake for me.
My name is Daniel Schoettler, and I graduated from the University of Wisconsin-Whitewater in December 2014 with a bachelor's degree in journalism and a minor in coaching. During my time as a student at UW-Whitewater, I used the program to my advantage, as I was a staff writer for the Royal Purple student newspaper.
I also was involved with UWWTV, often as a sports broadcaster for a few sports, and with the campus radio station 91.7 the Edge, where I gained a Wisconsin Broadcasters Association third-place student award in the sports story category.
I became interested in a journalism career with wanting to be a sports broadcaster or sports writer, after a couple of failed music auditions at UW-Whitewater. Years later, journalism had created lasting friendships, along with amazing memories such as witnessing two ESPN Sports Center top plays that involved UW-Whitewater basketball during my time at the school.
At the beginning of my journalism career, I had a part-time radio job board-operating at a radio station for less than a year. I was looking for full-time radio jobs that were mainly in spots that were often five hours away from home.
Within the past year, more newspapers that I applied to showed interest, and I started to pursue that route.
With my print career, I have had stints at the Kenosha News, Southern Lakes Newspapers, and Adams Publishing Group, mainly as a sports freelance writer. During most of my time with these papers, I covered Whitewater and Palmyra-Eagle athletics, as well as some UW-Whitewater coverage.
With my coverage in Whitewater and especially in Palmyra-Eagle, I found the coverage enjoyable, because I gained positive friendships with not only the coaches and student-athletes, but also some parents. With every "nice article or feature this week" compliment from any coach, parent, student-athlete, and even a lot of the editors I had along the way, I found myself feeling more happy and appreciative, because I knew I was doing a good job.
Despite having good experience with that coverage, I wanted more stability with my career. But even more, I wanted to find a better-paying journalism job closer to home, with more newspaper jobs showing more interest in the past year. When the Lake Geneva job opened up, and the possibility of growth within a company, it felt like a really good opportunity.
As for my personal interests, I am a huge Wisconsin sports fan, including the Packers, Brewers, Bucks, Badgers, and my alma mater, UW-Whitewater. My other interest is music, including the music of John Philip Sousa, as I am not only close to hearing all the marches, but also the complete wind band music of the composer. I also have done YouTube videos of the band in my hometown in the Kenosha Pops Concert Band, where my dad plays trombone every summer.
As for my further career goals, I hope to use this opportunity to lead to the next thing in my career.
Be the first to know
Get local news delivered to your inbox!