A group of 20 gathered under the late summer sky on Wednesday, Sept. 8. They waited in lawn chairs for the sky to darken — then the stars would come out, and Dan Koehler's presentation would begin.
In partnership with Walworth County, the Kettle Moraine Land Trust (KMLT) hosted "Astronomy at Price Park Conservancy" that evening. Veteran astronomer Dan Koehler, formerly of Yerkes Observatory, led amateur astronomical observers through observing techniques using the unaided eye.
Participants enjoyed a guided viewing of the stars and planets. For Koehler, the evening marked a return to a past life.
Three years ago, Koehler lost his voice.
He knew it was a possibility even before the surgery. It was September 2018 and the cancer in his neck's lymph nodes had gotten worse on the left side. The left vocal cord could be in danger, his surgeon said, and in 5% of such cases the vocal cord nerve would have to be removed.
"Well guess who was in the 5%?" Koehler said.
He tells the story with a smile now. With only one functional vocal cord, he has near full command of his voice again — a miraculous outcome — though it doesn't hold up quite like it used to, he said.
For 24 years Koehler made a career out of his voice, telling the stories of the stars and space to visitors at Yerkes Observatory. He was serving as director of tours when the observatory announced its impending closure in March 2018. The doors would close in October that year.
Koehler couldn't put off his surgery any longer. So in September 2018, he lost his voice. And then Yerkes closed, and he lost his home, too.
"That place was my passion," he said.
After surgery, Koehler's job search began before his recovery did.
"That was difficult," he said. "If you can't talk, you can't interview."
And despite a robust and well-rounded resume — having split his time between Yerkes and a wide range of jobs over the years — Koehler found that his age was working against him. He'll be 65 next year.
Potential employers assumed he would work for a couple years and retire.
"But I've never had an inclination to retire," Koehler said. "I want to keep working for as long as I can."
And so at 64 years old, Koehler went back to school. He will graduate in 2022 from the University of Wisconsin-Milwaukee with a master's degree in history. His degree's concentration is in public history, or the practice of history in a way that is fruitful for communities.
The program seemed like a good way to prepare for the executive director position at Yerkes, Koehler said. When the job listing went live in August 2020, he hoped his new degree would help him stand out in the candidate pool.
"I wanted to prove that I can still learn," he said. "I wanted to see what people were studying."
The Yerkes Future Foundation announced their pick for the job in February 2021 — Dennis Kois, former president and CEO of the Milwaukee Public Museum.
Koehler summarized the story of this disappointment to the group at Price Park while they waited for the stars to emerge.
"They picked the right guy," he said.
The presentation at Price Park would be a test, Koehler said. He hadn't attempted such intensive vocal use since the surgery three years ago.
On his Saturday morning tours at Yerkes he would address up to 60 people at a time, he said, for over an hour with no microphone.
"I couldn't do that today," he said. "My voice would fail."
But that Wednesday evening, Koehler's voice carried comfortably across the small circle of amateur astronomers. With the help of a powerful green laser pointer, he outlined constellations and named the planets. Group members faced the sky, following Koehler's cues to find Jupiter; Sagittarius; the North Star.
Denay Trykowski traveled from Whitewater for the program. She was more familiar with the names of the constellations in her youth, she said, and enjoyed relearning these marvels of the universe.
Trykowski said she was impressed with the breadth of Koehler's knowledge, especially as a self-taught astronomer.
"It was definitely worth my time," she said.
Koehler's future with the Yerkes Observatory is uncertain — and so is everything else in life, he said.
At the end of Wednesday's presentation, the sky finally dark, the self-made astronomer delivered his closing remarks on the transient nature of life on earth.
"Everything changes," he said. "You get married, you have kids, and your kids have kids. People come into our lives, and people die. Good things happen, and bad things happen. But the stars are always constant."
The Kettle Moraine Land Trust's next event is Saturday, Sept. 25 at Hackmatack National Wildlife Refuge north of Genoa City. From 10 a.m. to 1 p.m., participants can harvest the seeds of native prairie plants. Registration is open now at the KMLT website.
In photos: 100 years ago Einstein visited Yerkes Observatory and more Yerkes photos
Einstein visit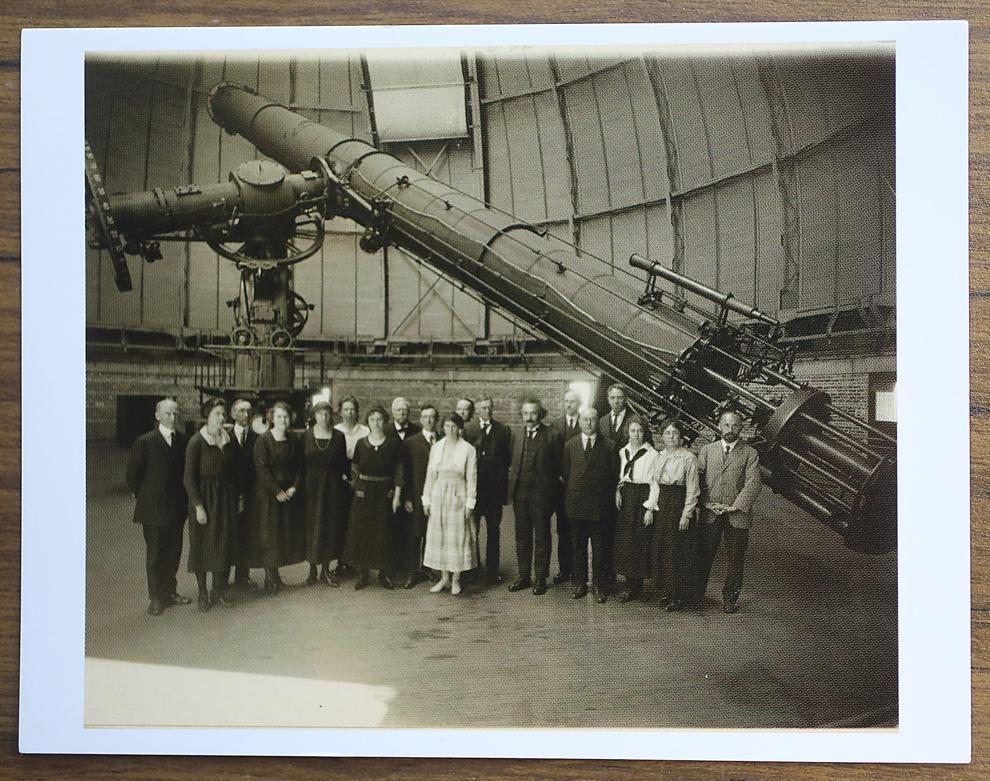 Williams Bay history - 23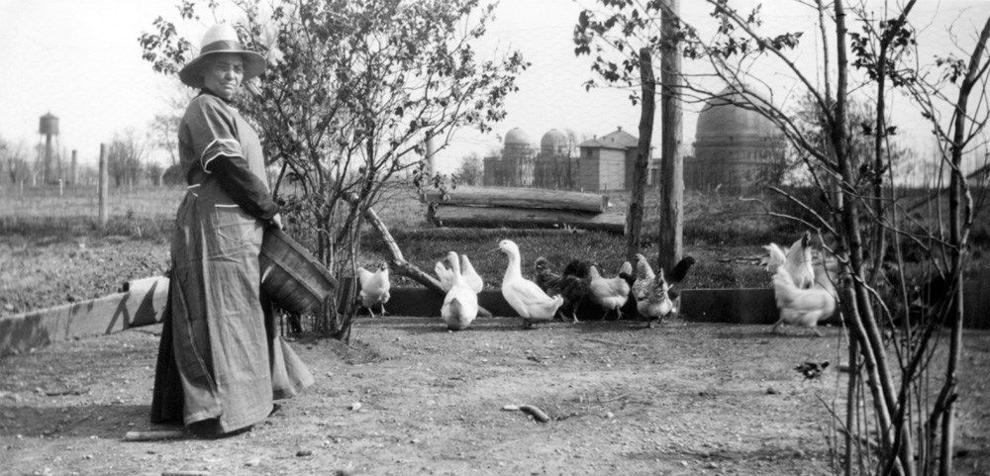 Williams Bay history - 16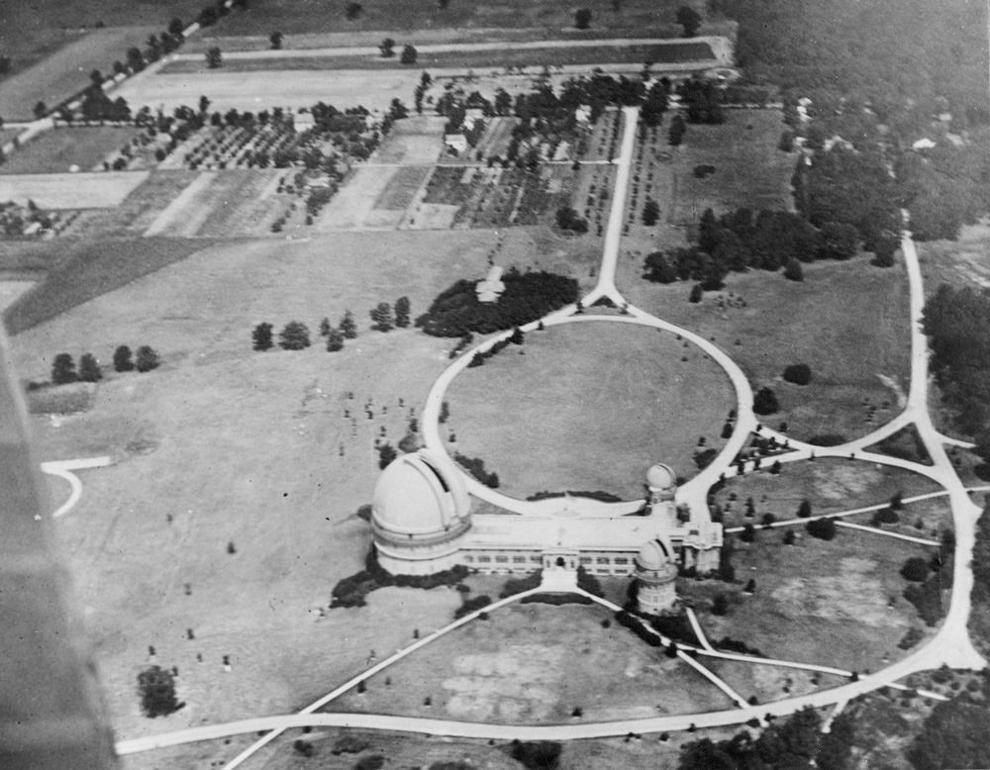 Williams Bay history - 28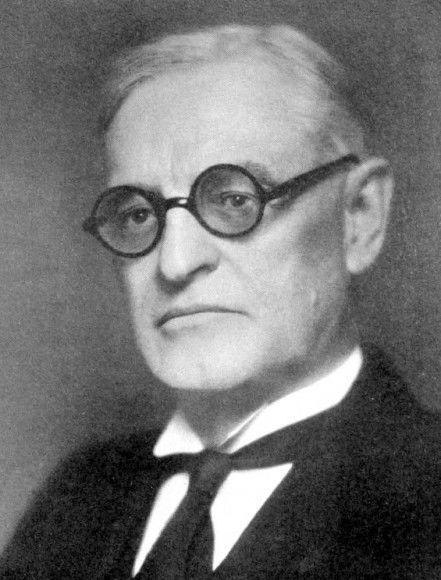 E.E. Barnard Yerkes figure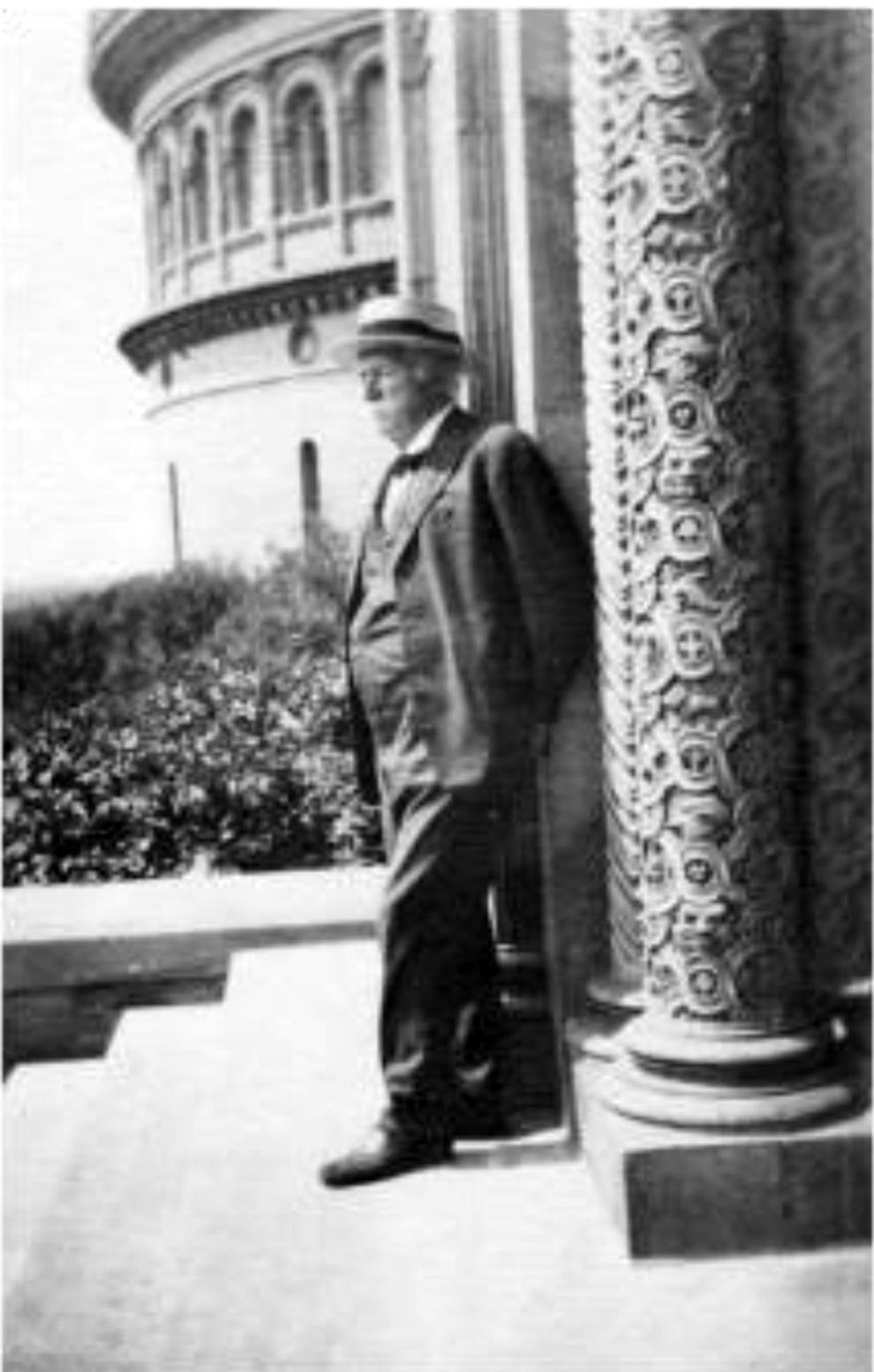 Watch now: A look inside Yerkes Observatory in Williams Bay
Planning for the future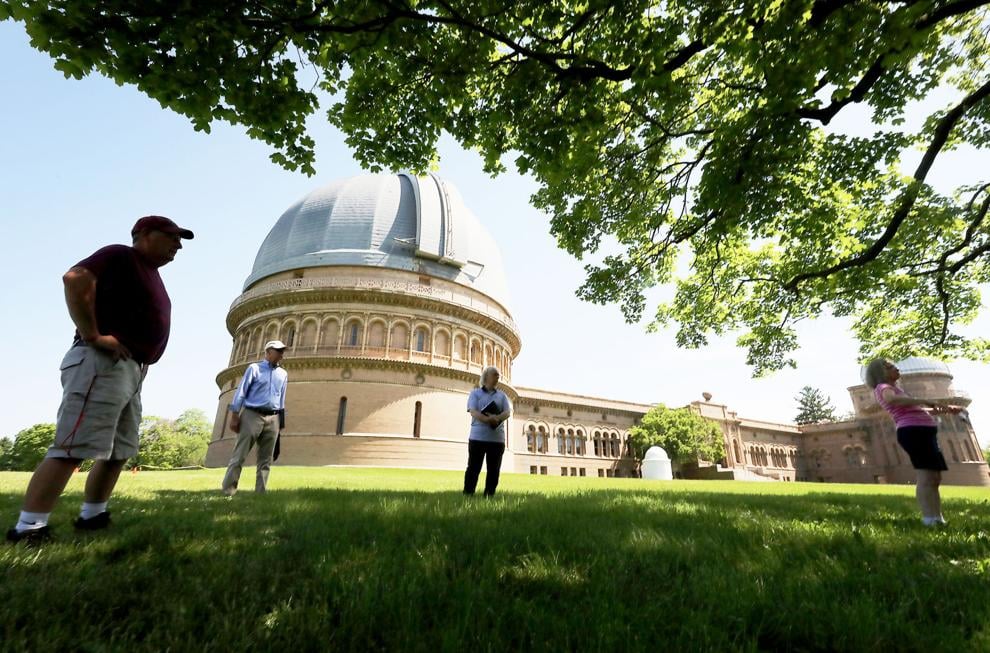 Ornate design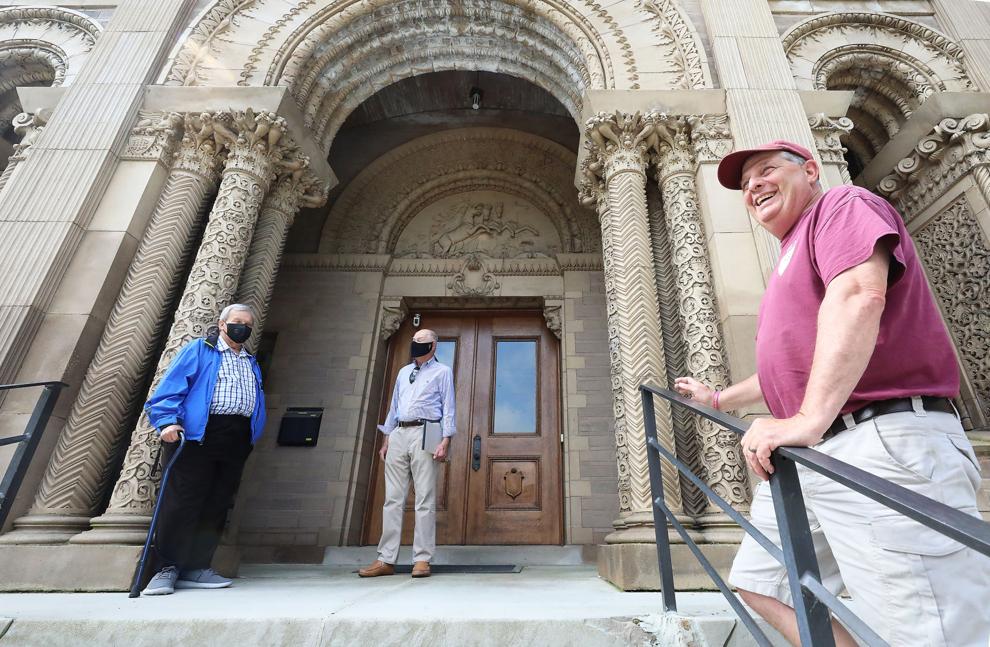 Gathering in the rotunda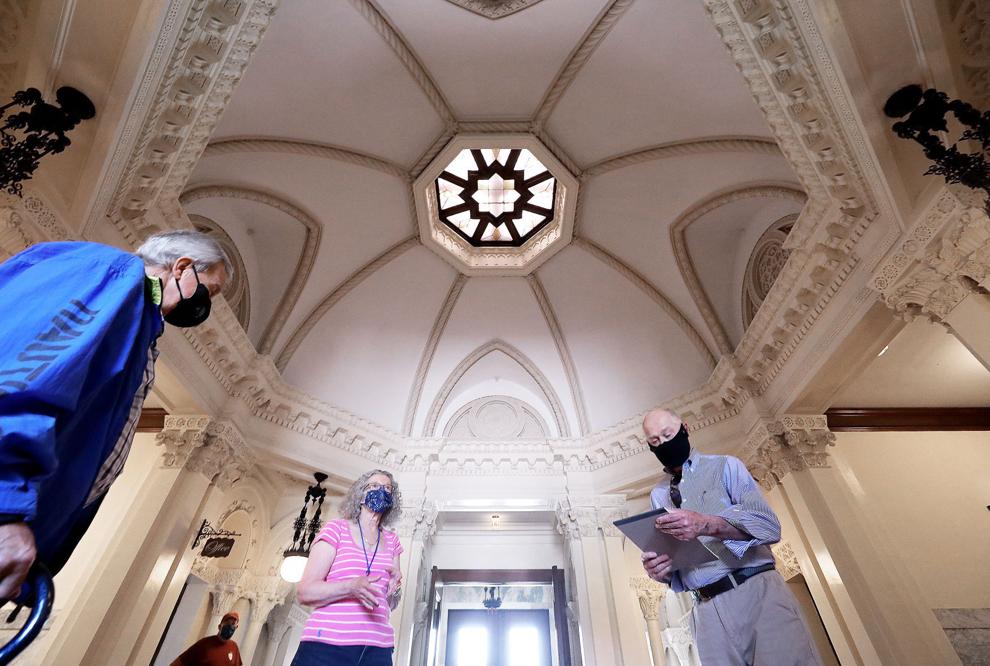 Historic library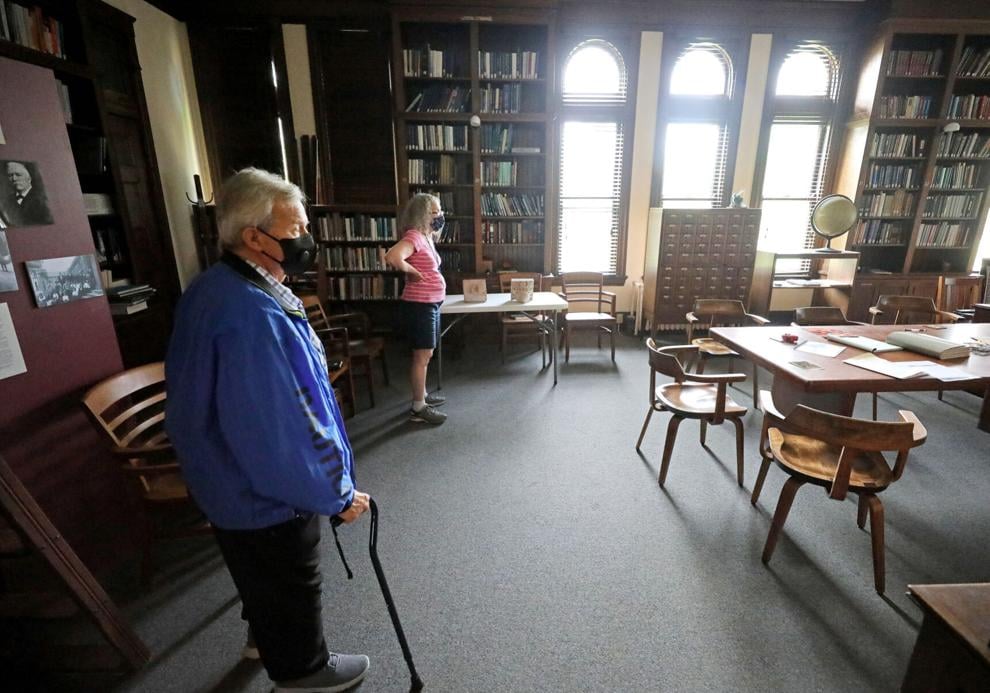 Opening the roof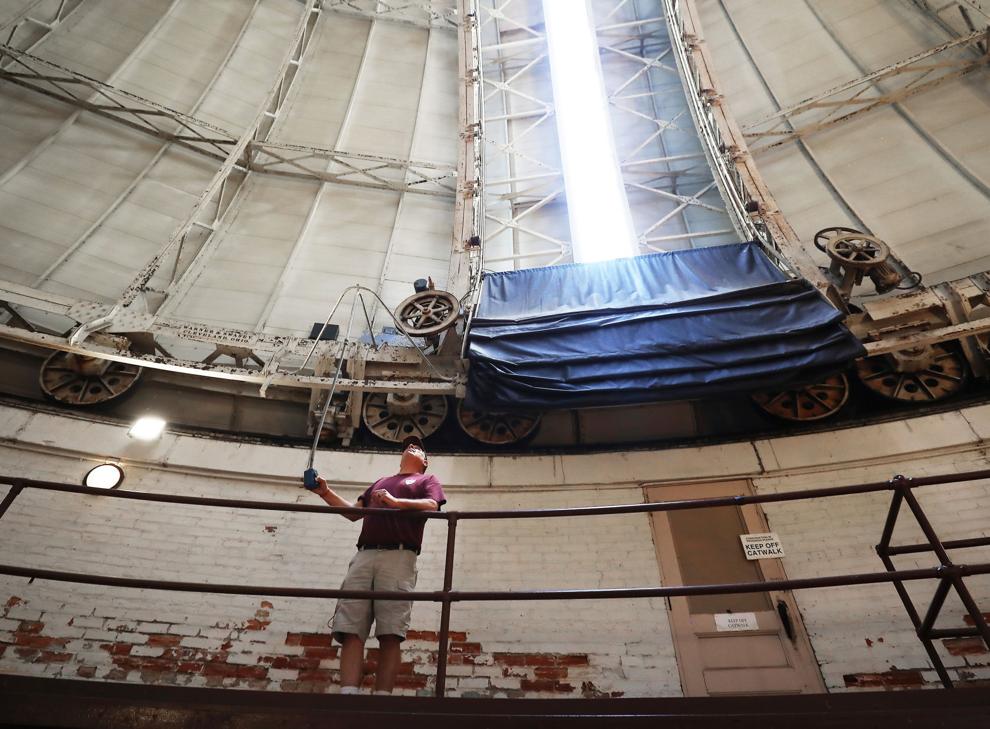 World's largest refracting telescope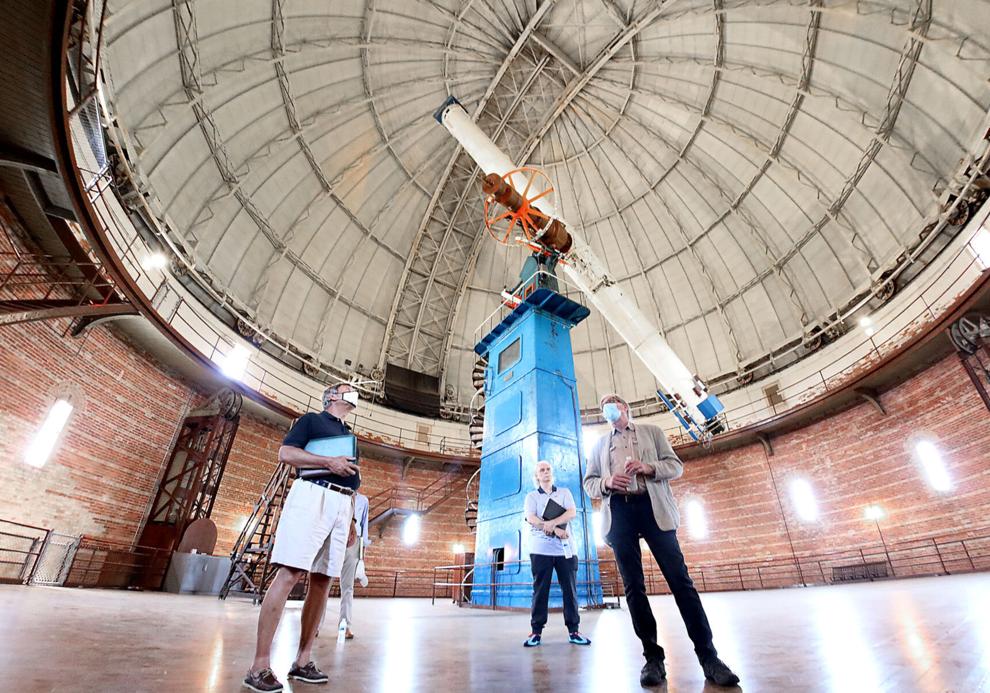 Maneuverable by hand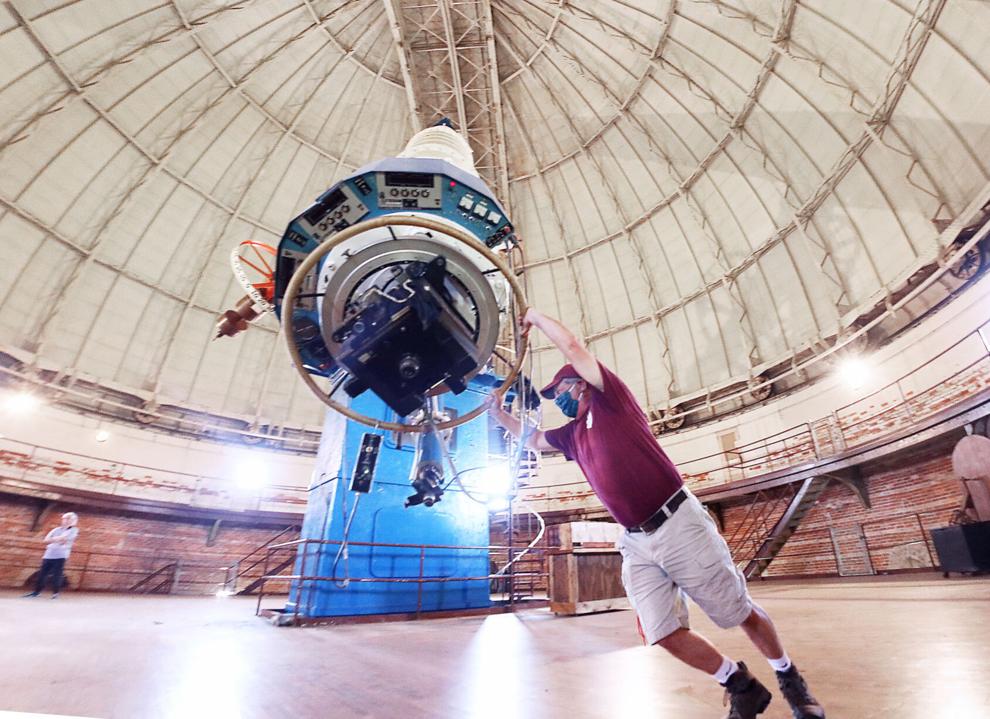 Historic plate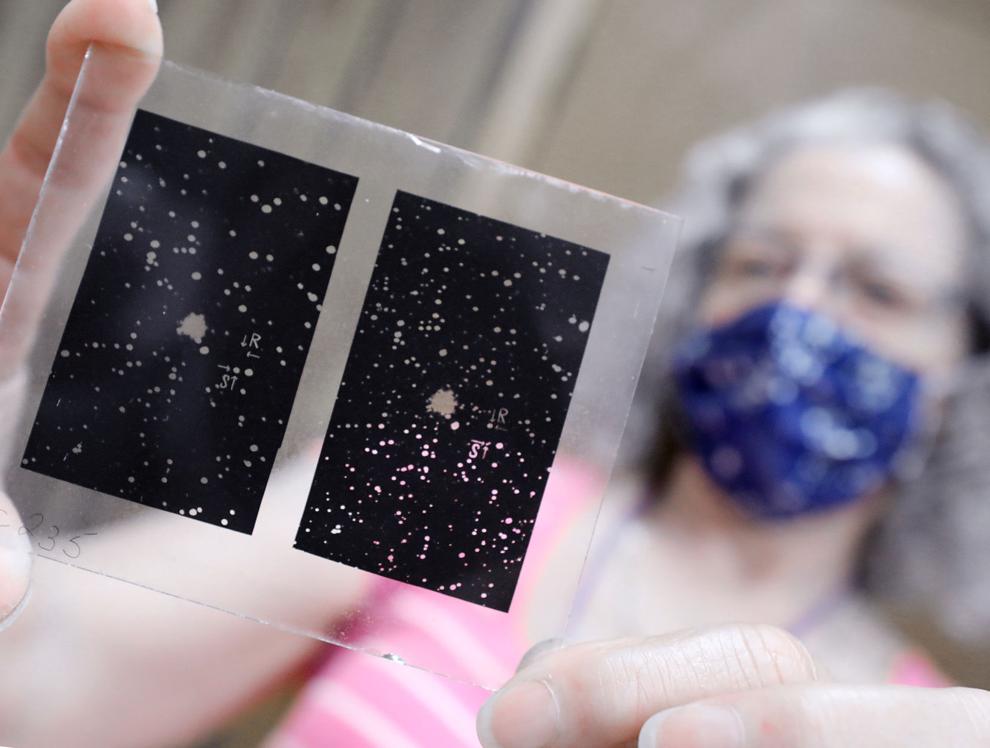 Rotating the dome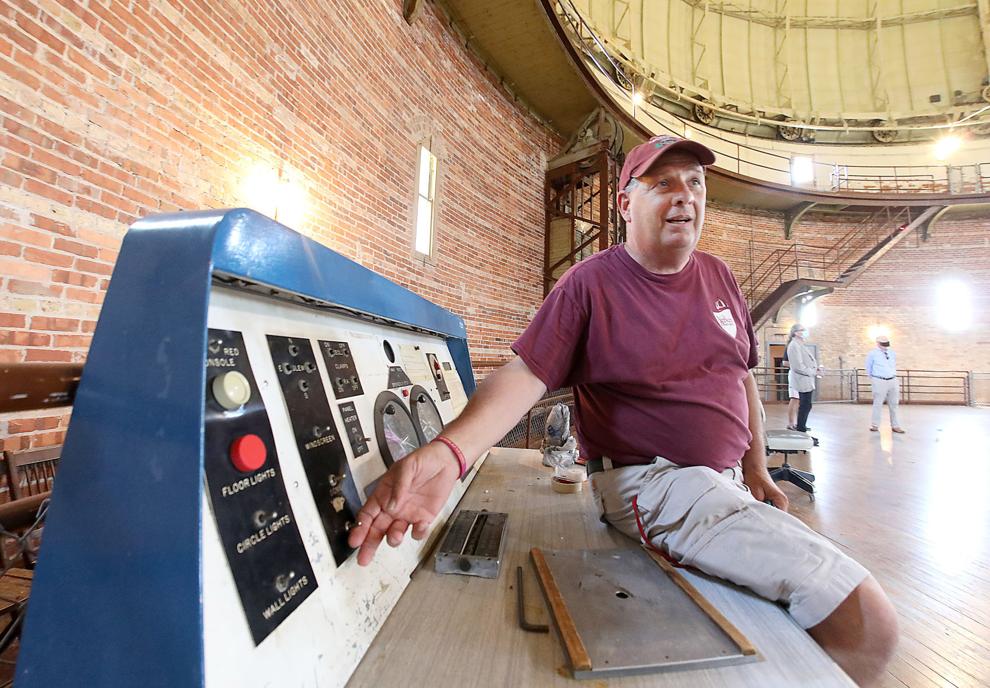 Viewer's angle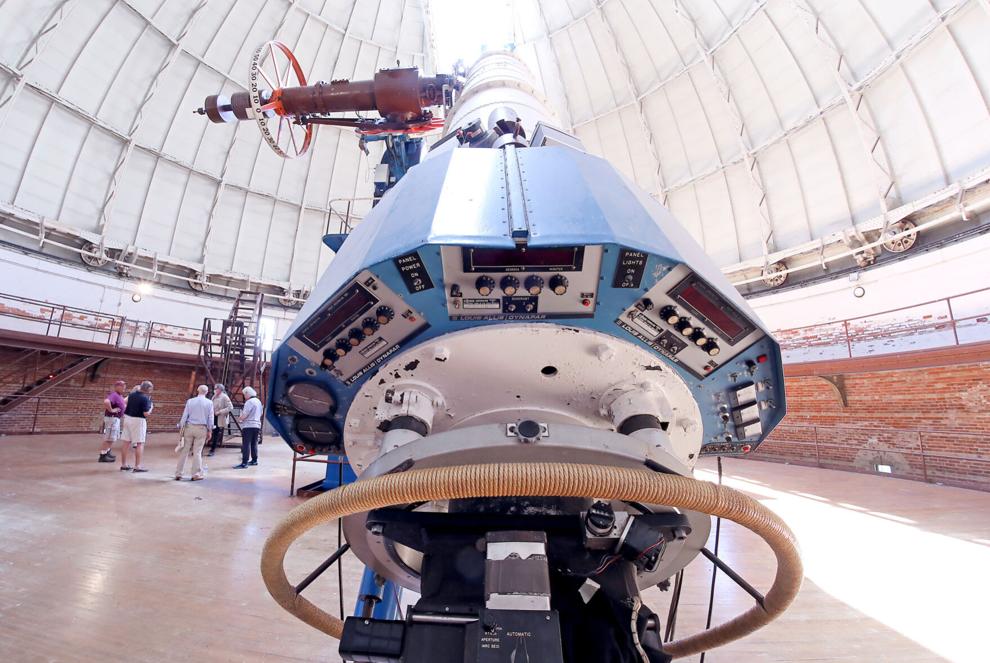 Historic facade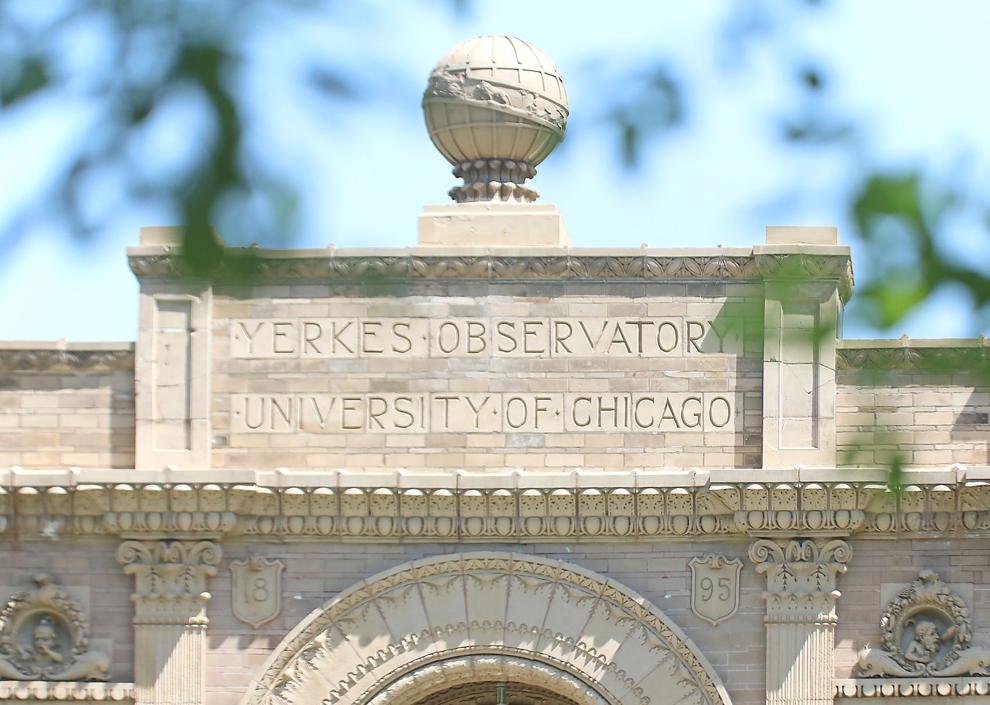 Elaborate entrance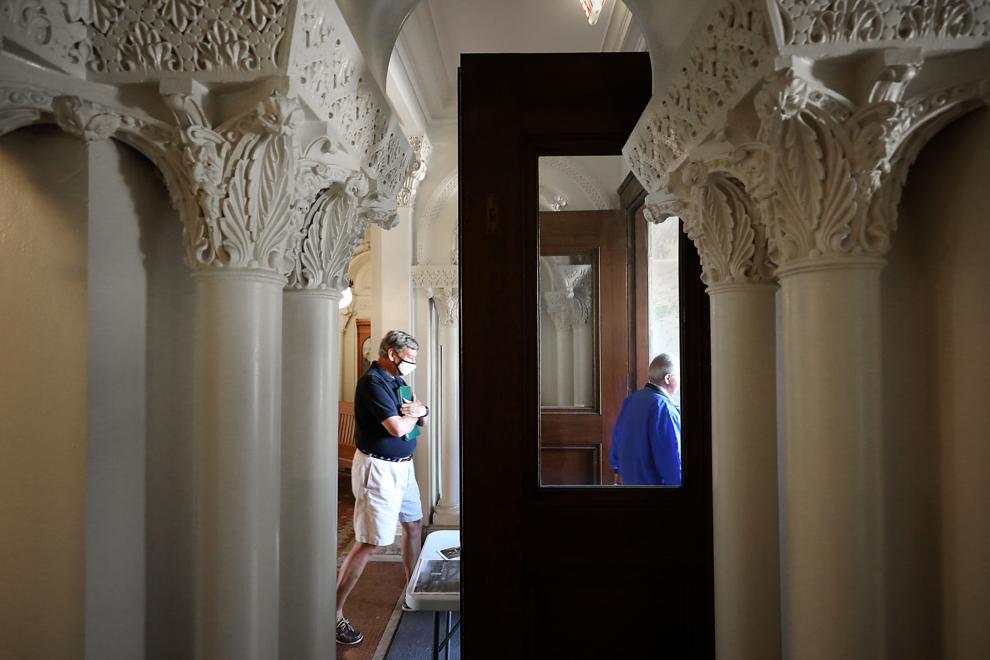 Largest of three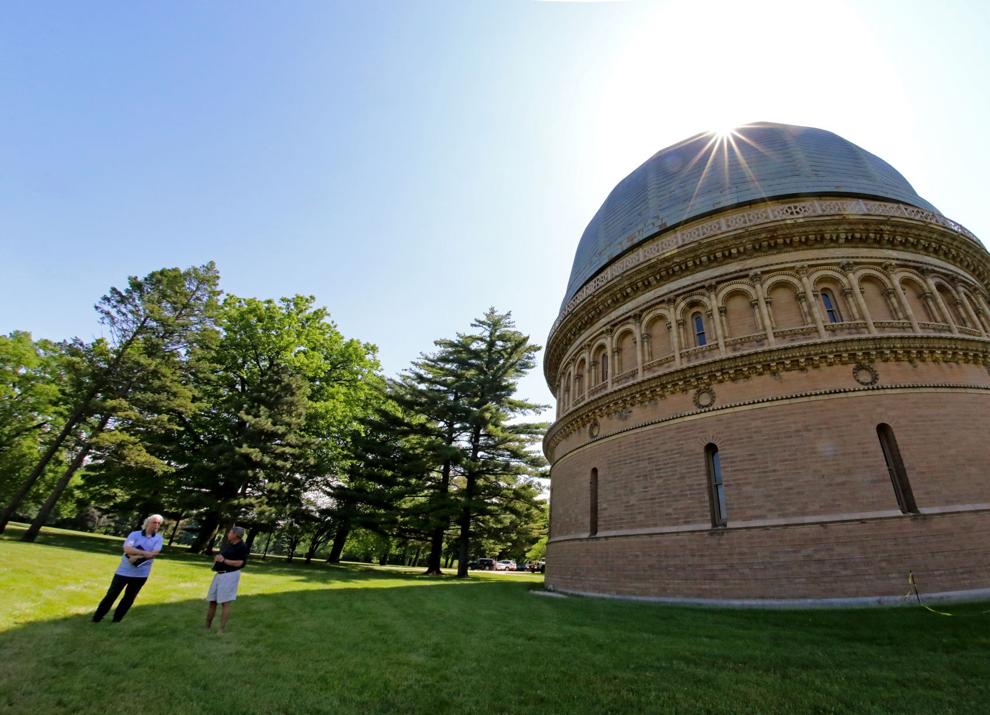 Forty-eight acres on Lake Geneva