Visitors to downtown Lake Geneva may have another place to do some ice skating before the end of the winter.
Lake Geneva Business Improvement District Board members announced plans during their Jan. 6 meeting, to install an ice skating rink at Flat Iron Park, possibly by the end of January.
The Business Improvement District installed an ice skating rink at the park for the 2018-2019 winter season, but did not do so last winter.
Dimitri Anagnos, treasurer for the Business Improvement District Board, said he feels the district has enough funding in its 2021 budget to install and maintain an ice skating rink this winter.
"We could definitely get that ice skating rink out there now that we got the money to take care of it," Anagnos said.
City crews would install the rink, while the Business Improvement District would be responsible for maintaining the structure throughout the winter.
"It does take some maintaining to keep that going," Spyro Condos, president of the Business Improvement District Board, said.
The Business Improvement District purchased the ice skating rink from NiceRink Outdoor Ice Rinks in Genoa City for about $10,000 in 2018. The rink has been stored in a public works department building since it was last used in 2019.
Kevin Hermann, Business Improvement District Board member, told the other board members that the linear of the rink may need to be repaired before it is installed.
"I just heard, last year, that they had some problems with it," Hermann said.
Condos said he would like to have an ice skating rink at the park this year, because he feels many people will visit Lake Geneva during the winter season.
"I think our weekends are going to be better than normal, because there's nothing else to do," Condos said. "These are nice things for young people."
Anagnos said he feels the ice skating rink will help attract more people to the downtown area.
"I would love to get that thing up there," Anagnos said.
The board members also announced that the holiday lights that have been installed in the park will remain up throughout the rest of the year.
Holiday lights were installed at the Brunk Pavilion gazebo, and additional lights could be installed at a smaller gazebo located in the park.
"Both gazebos will have the white lights on top, just around the perimeter," Condos said. "It will liven up the park a little bit."
Gary Petzinger, co-owner of Constant Cravings LLC in downtown Lake Geneva, shovels snow in front of his business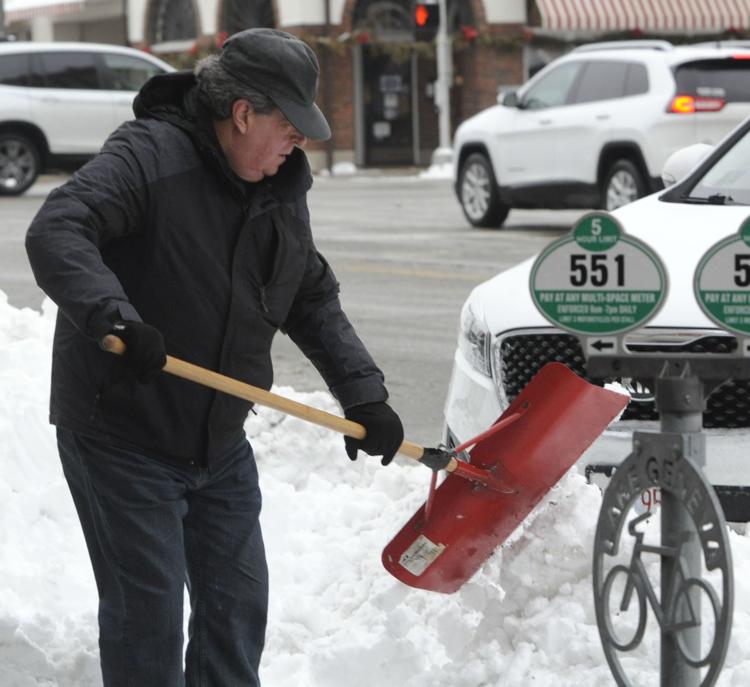 Kevin Kazimier shovels snow in front of Lake Aire Restaurant, 804 W. Main St. in Lake Geneva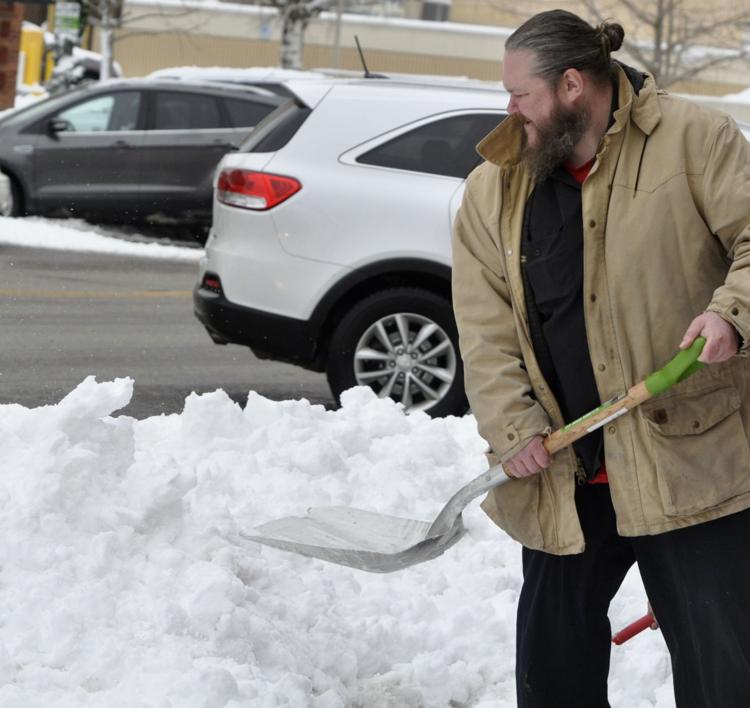 Juan Grisales helps to shovel some snow in front of some businesses on Broad Street in Lake Genva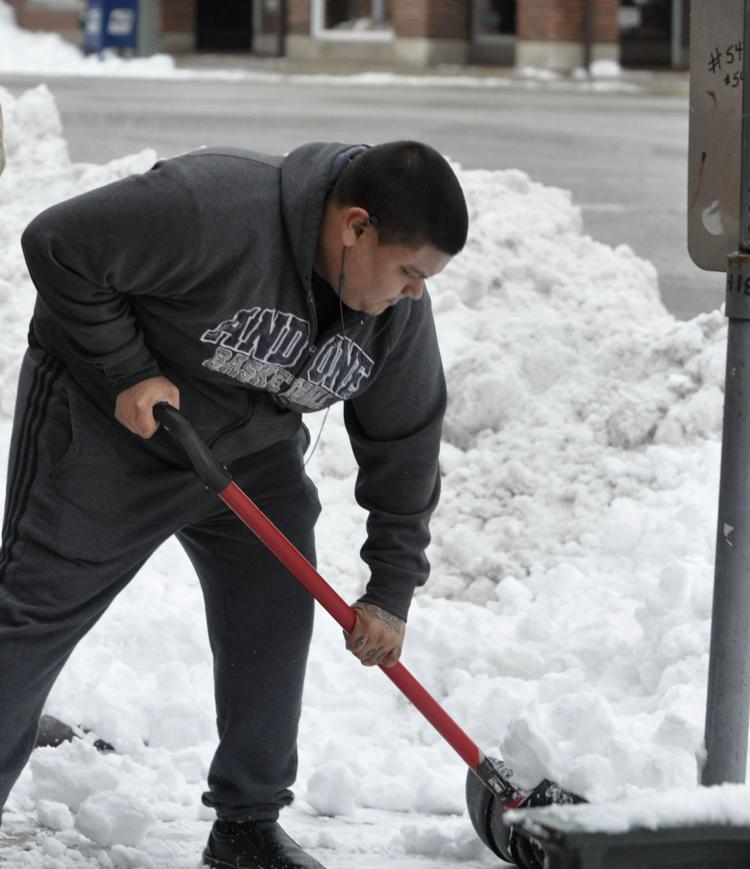 Kevin Kazimier, left, and Juan Grisales team up to shovel some snow in front of the Lake Aire Restaurant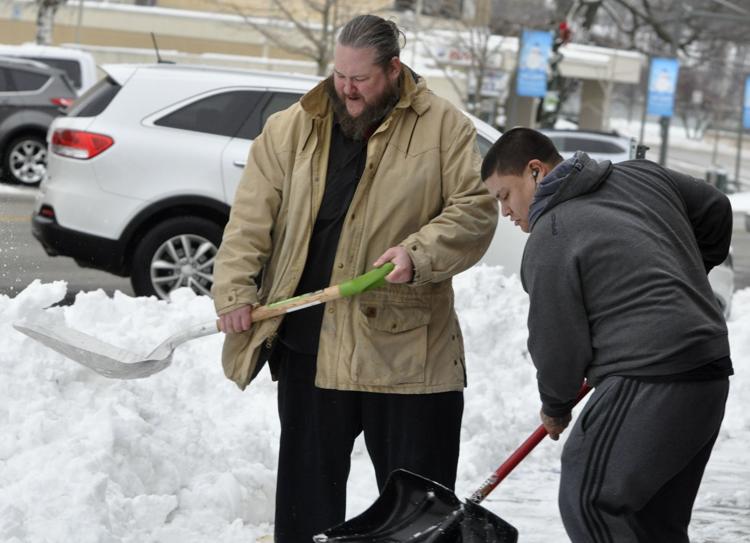 Louie Chironis, co-owner of Hogs & Kisses Dance & Night Club, helps to shovel snow on Broad Street in downtown Lake Geneva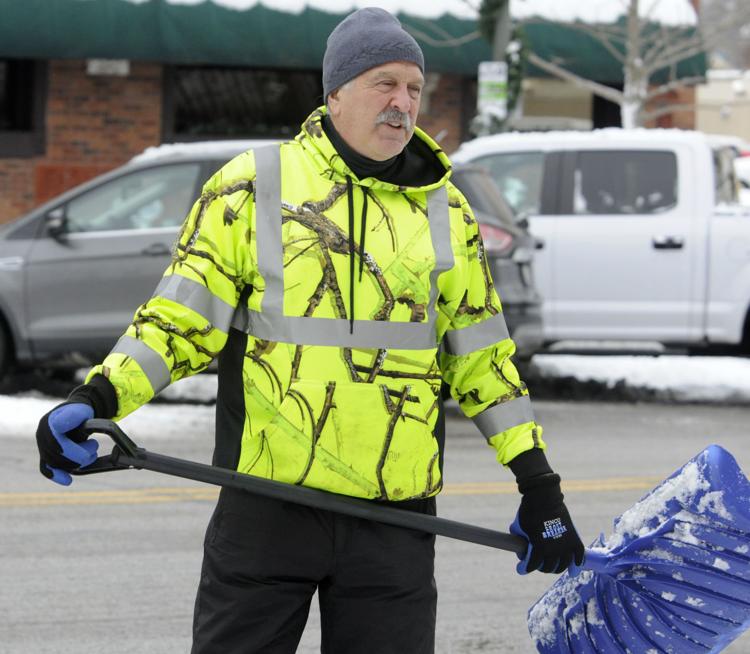 Brain Yunker prepares to scrape some ice off his driveway at his home on Cook Street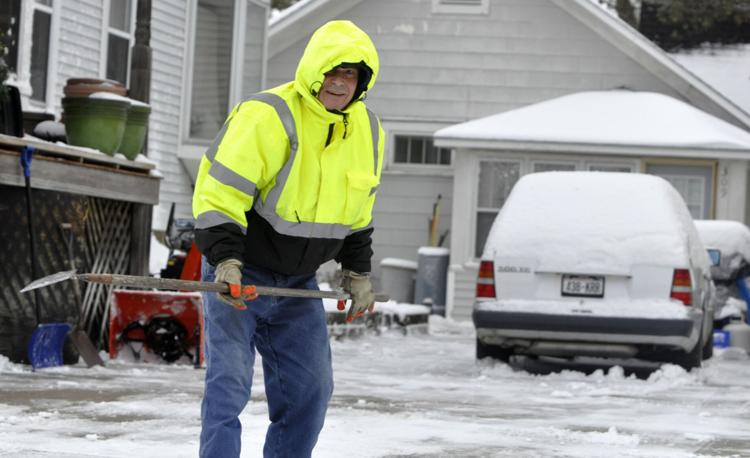 Large piles of snow can be seen near the front of City Parking Lot A, as city crews removed snow from the parking lot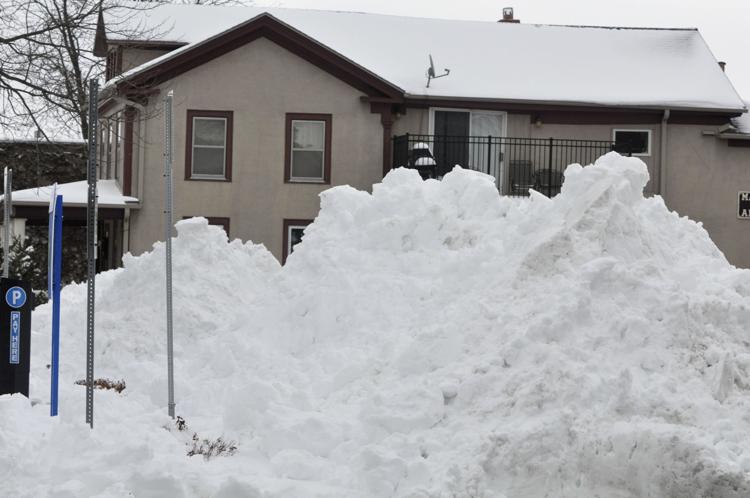 A city plow truck travels down Geneva Street, as city crews remove snow from downtown streets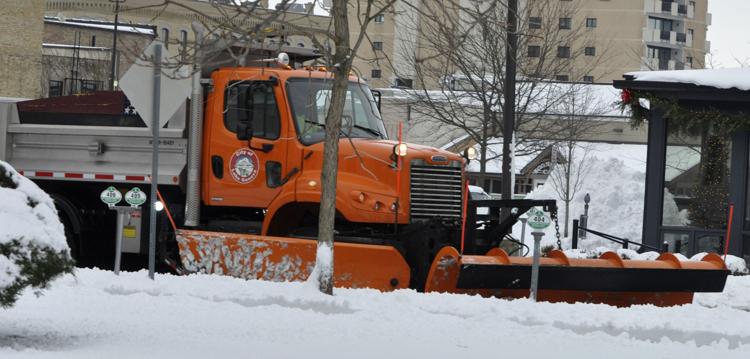 Several downtown business owners said they were disappointed that snow had been pushed into city parking lots.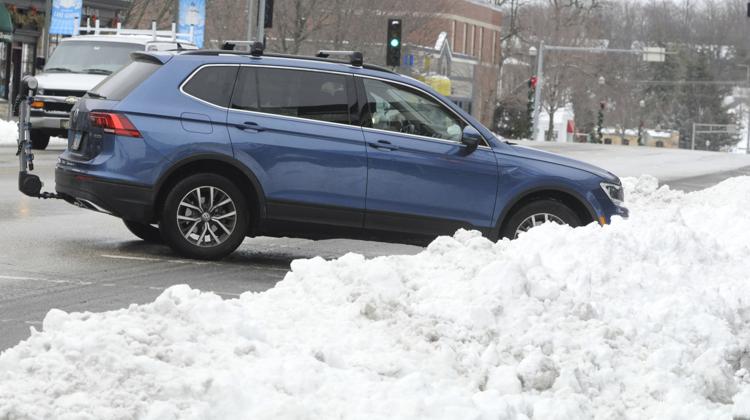 Kish sign snow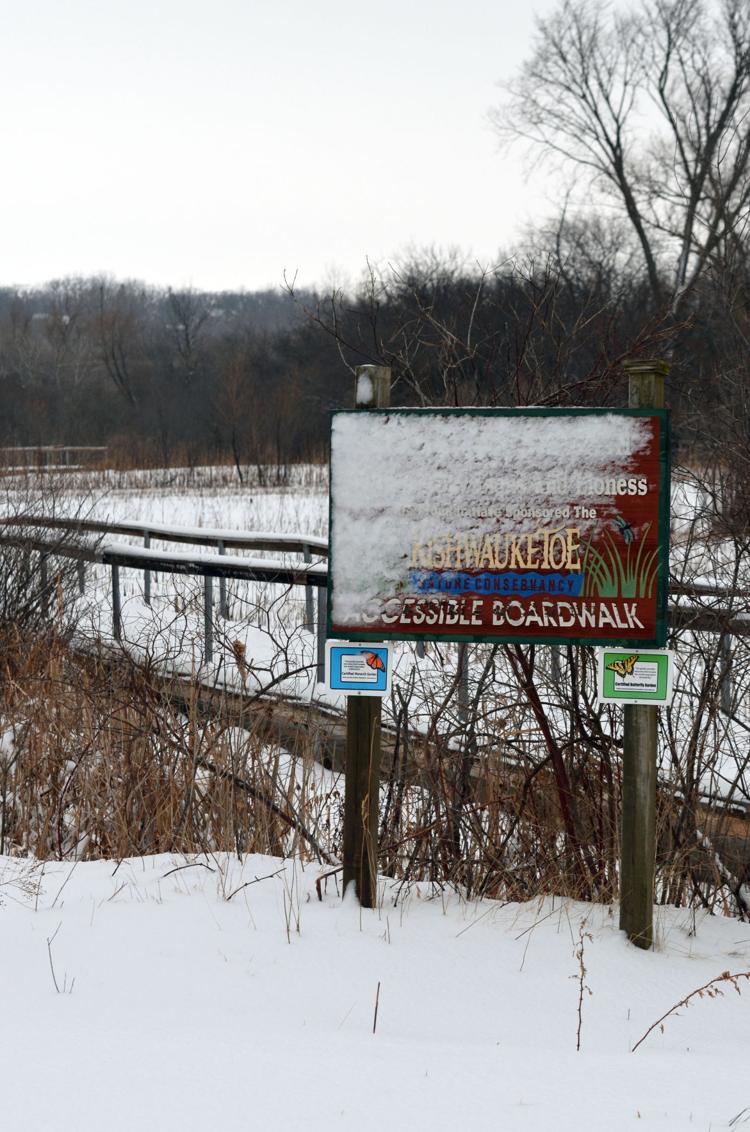 Bay snow pile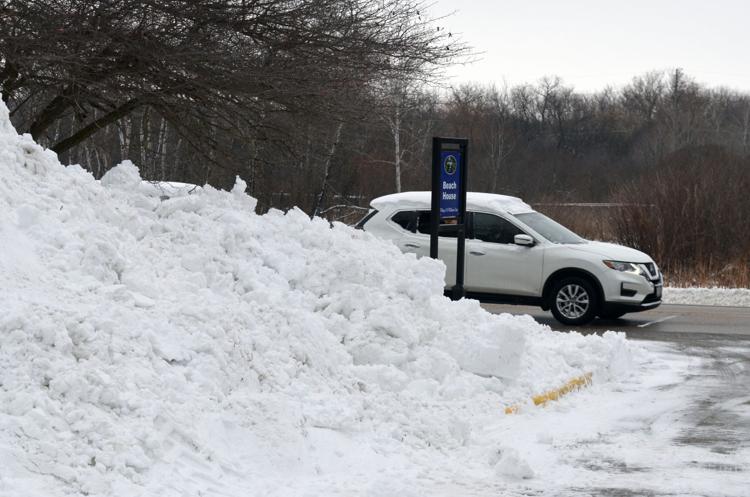 Kish walkway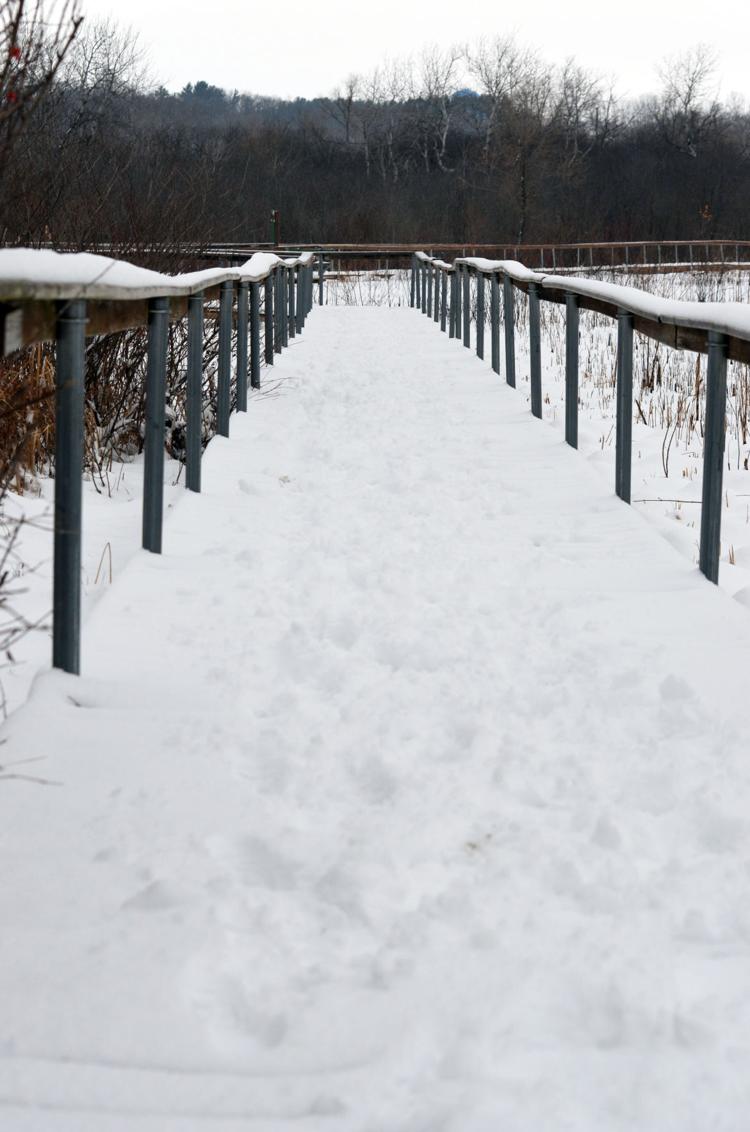 Bay lakeshore path