Artifacts and memorabilia related to Dungeons & Dragons are now available for public viewing in the city where the popular roleplaying game was created.
The Dungeon Hobby Shop Museum, 723 Williams St. in Lake Geneva, officially opened, July 21. The museum features books, games, figurines, magazines, artwork, gaming dice and merchandise related to Dungeons & Dragons.
Jeff Leason, curator, said many Dungeons & Dragons enthusiasts have toured the museum since it has been open to the public.
"We had a newlywed couple on their honeymoon, and they said, 'We can't believe we walked by and you were open.' They were so excited," Leason said. "It's been wonderful. There hasn't been anything negative that I've heard."
John Duncan of Wonder Lake enjoyed his tour during a recent visit.
"It's bloody cool," Duncan said.
Most of the items either were donated by museum staff or former Tactical Studies Rules (TSR) employees. The museum building was TSR's first commercial location for Dungeons & Dragons.
Leason said one of the more rare items at the museum is a boxset of the original Dungeons & Dragons game, which is worth about $10,000. He said another notable item is a full set of "Strategic Review," which was an early Dungeons & Dragons publication.
"They were a precursor to 'Dragon' magazine. They are pretty darn rare," Leason said. "A high school buddy found them in a box and said, 'Hey do you want them?,' and he gave them to me. Sometimes it's not what you know but who you know."
Leason said someone donated about $50,000 worth of items from his collection, which played a huge part in getting the museum established.
"I think it was five tubs of D&D stuff," Leason said. "I said, 'Are you loaning or donating?,' and he said, 'I'm just donating. I need room at my home.' I hope he needs more room."
Leason said most of the items he donated for the museum he obtained while working for TSR from 1978 to 1986.
"When you worked at TSR, any product that came out— no matter what department you worked in— you got a free copy of the game," Leason said. "If you were an author, then you got six copies of the game. So I ended up with 600 items."
Justin LaNasa, museum owner, also donated many items from his personal collection.
"A lot of it is self-supplied," LaNasa said.
Donations still acceptedLaNasa said items are still being accepted for the museum. He said museum staff also is willing to trade items with other collectors.
"So if people have old games they either want to donate or sell, we're always in the market for that," LaNasa said. "We can definitely barter and trade artifacts depending on what people have."
Leason said, instead of charging admission, he is asking people to donate or loan items to the museum.
"Since I'm in charge and the boss lives in North Carolina, I'm not charging for tours," Leason said. "My thought is if they don't spend it on admission, they will buy stuff. So they've been buying T-shirts and bumper stickers, and that's been going well."
Leason said he plans to rotate items in and out of the exhibits on a regular basis.
"This is such a small museum. It's almost like a mu and not a seum, because it's so small," Leason said. "So we will rotate stuff."
Besides being a place to view Dungeons & Dragons memorabilia, the museum also hosts games on Friday and Saturday evenings for adults and games for children on Sunday.
"We will have a set game schedule later on," LaNasa said. "Right now if someone shows up, we game."
The museum also offers memberships — which range from $150 to $1,500 — and includes admission, discounts for participating in the games, discounts on merchandise and snacks and drinks during visits.
Leason said there is one main rule for members and people participating in the games— "no cheating."
"If you're caught cheating and you paid a $1,500 membership, you are banned from here for life," Leason said. "Even though you paid $1,500 for a membership, your membership card will be cut up in front of you, and you will never be let in here again."
Leason said, in the future, he would like to get Gary Gygax's name placed on the "Welcome to Lake Geneva" signs. Gygax is the co-founder of Dungeons & Dragons and developed the idea for the game at his former Lake Geneva home, 330 Center St.
"It should say something to the effect, 'Welcome to Lake Geneva: Home of Dungeons & Dragons co-creator Gary Gygax,'" Leason said. "There's 48 million people in the world who play D&D, and if we can get 1% of those people to Lake Geneva, Lake Geneva will be booming. That's what we're shooting for. This is the mecca of gaming."
Leason said he also would like to have a Gary Gygax memorial established in Library Park.
"Gary use to skip school and read books on the park bench down there," Leason said. "So that's where we want to put the memorial."
Leason said the museum would have to maintain the memorial for about 10 year and then the city would take over ownership. He said fundraisers are being planned to help establish the memorial.
"We want to have bubble gum machines with 20-sided dice in them and when you purchase one of those dice, that money will go toward the memorial," Leason said. "We want to keep it going forever. Even if the city is paying for it, we will contribute, because it's so important to us."
Leason said there also are plans for a TSR convention July 2022 at Horticultural Hall.
"We're going to bring a lot of the vendors who are usually here for the farmers market and have them outside," Leason said. "Once tickets are for sale, they will probably be gone just like that."
Leason said he enjoyed his time working for TSR and is impressed with how popular Dungeons & Dragons has become over the years.
"Back in the day, we didn't think it would amount to anything. It was just a gaming company," Leason said. "We had fun working for a gaming company, then to have it become worldwide was just amazing. I don't know if Gary was shocked, but I know most of us were."
Dungeon Hobby Shop Museum is open from 11 a.m. to 7 p.m. Wednesday through Saturday and 11 a.m. to 6 p.m. on Sunday. For more information, visit www.tsrmuseum.com.
"We're happy to have anybody stop by and check it out," LaNasa said.
20-plus photos: A look back at the historic East Troy Cobblestone now in limbo
Historic Cobblestone photo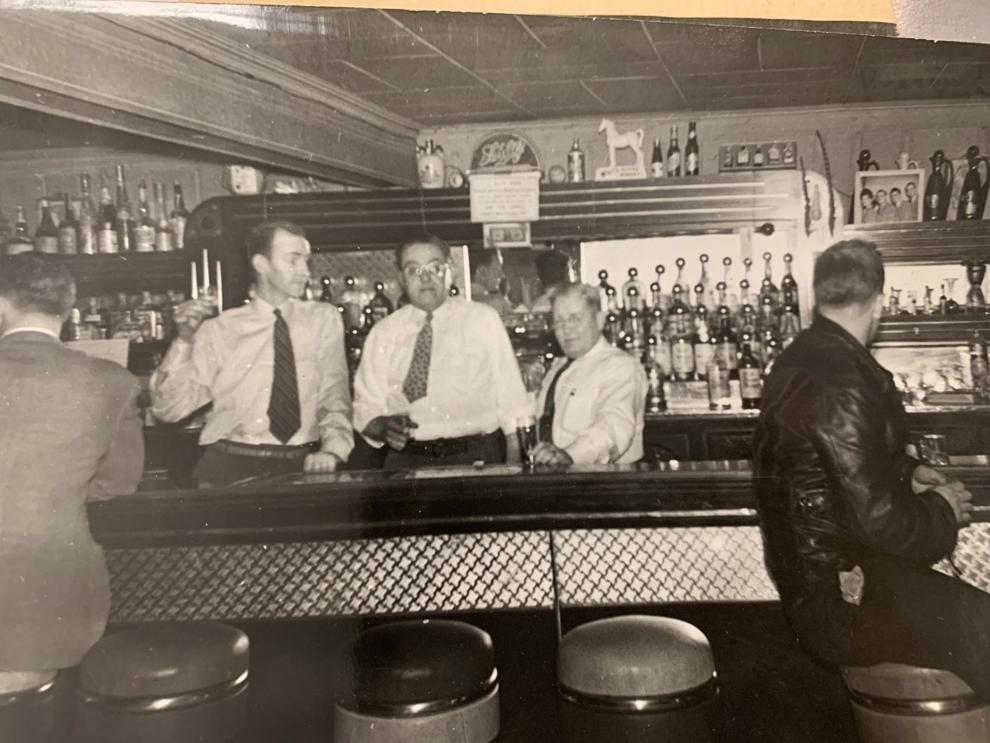 Historic Cobblestone photo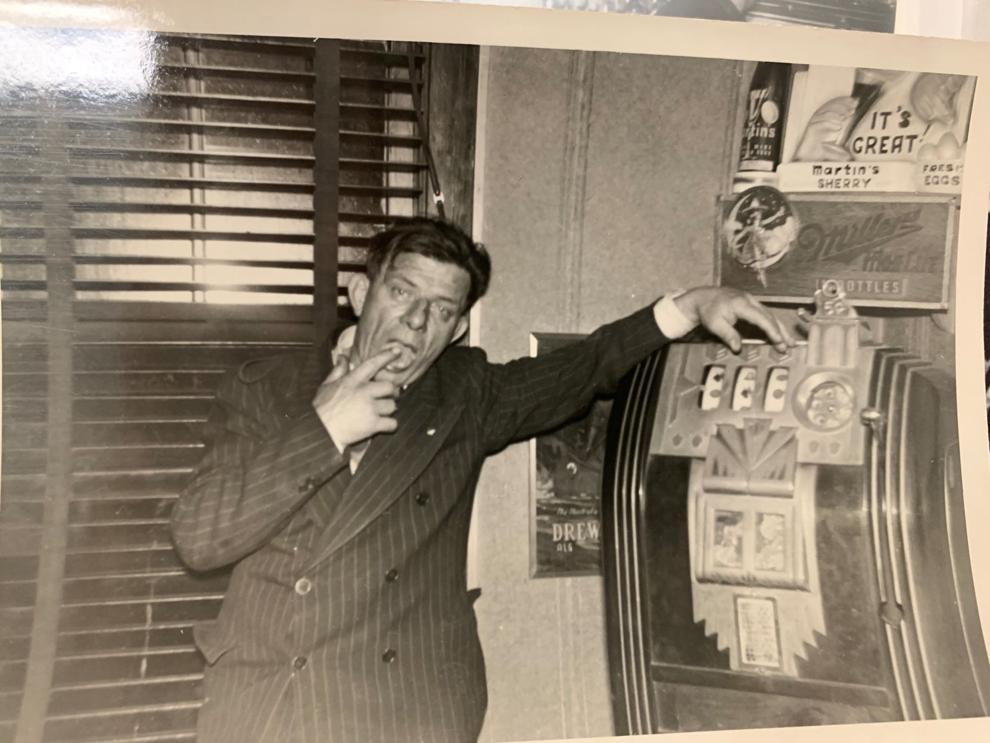 Historic Cobblestone photo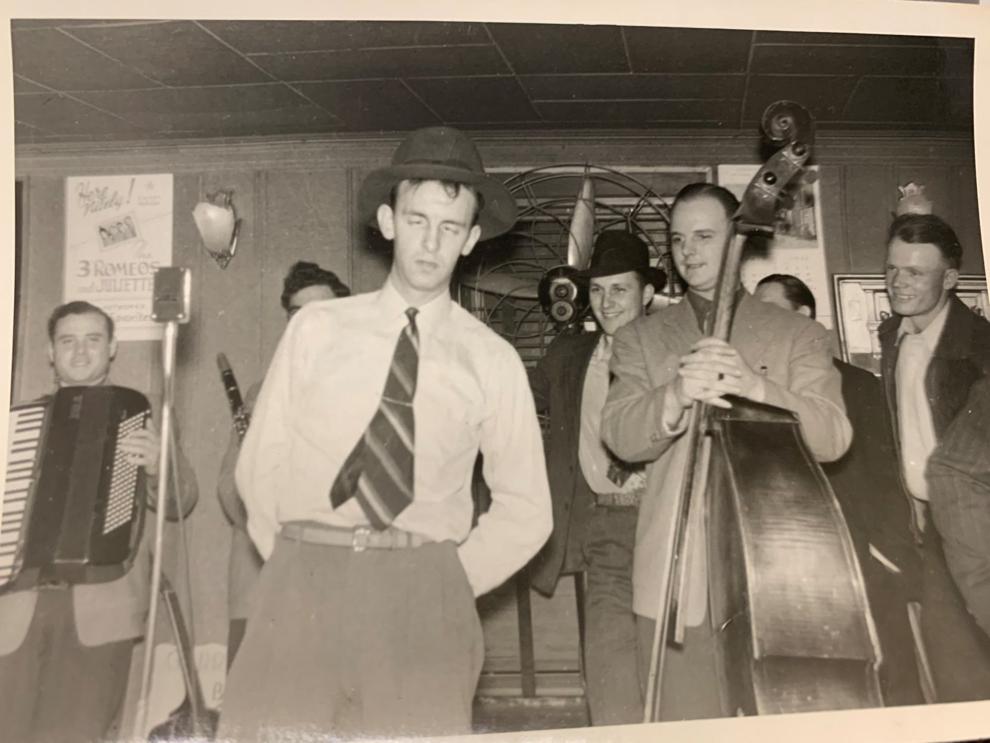 History of the Cobblestone on a place mat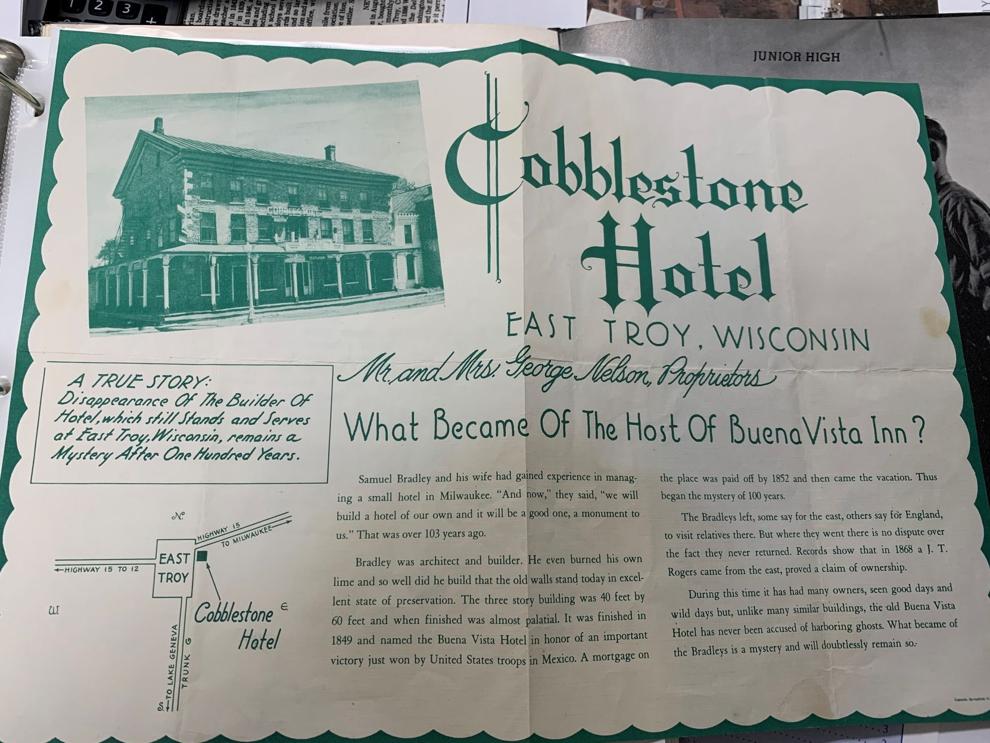 Old Cobblestone ad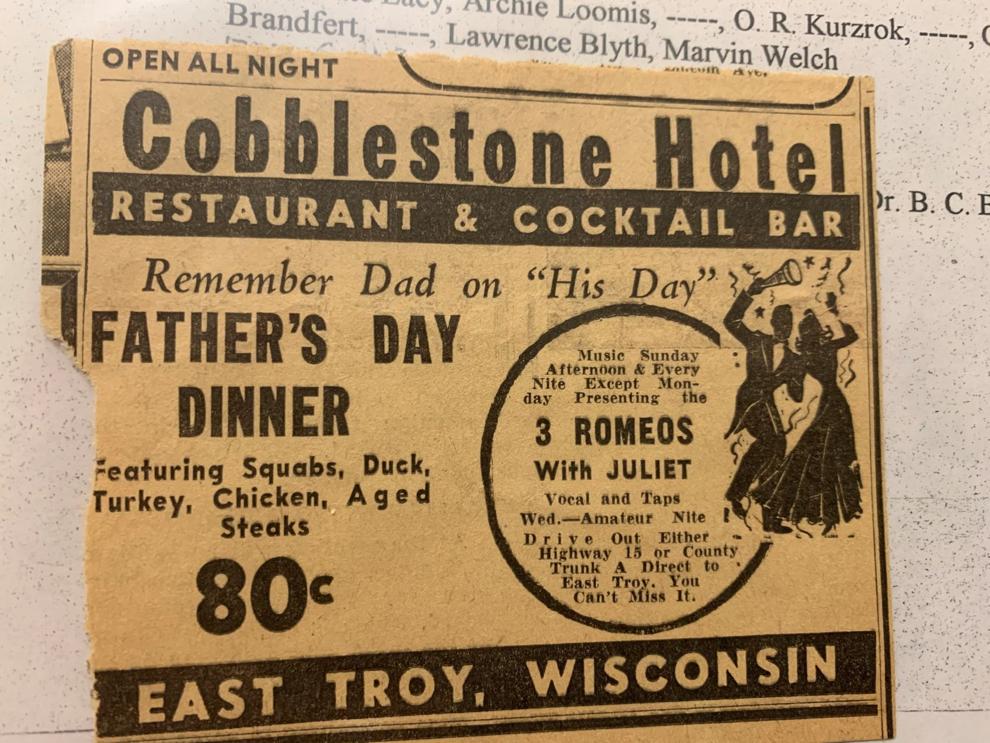 Old Cobblestone ad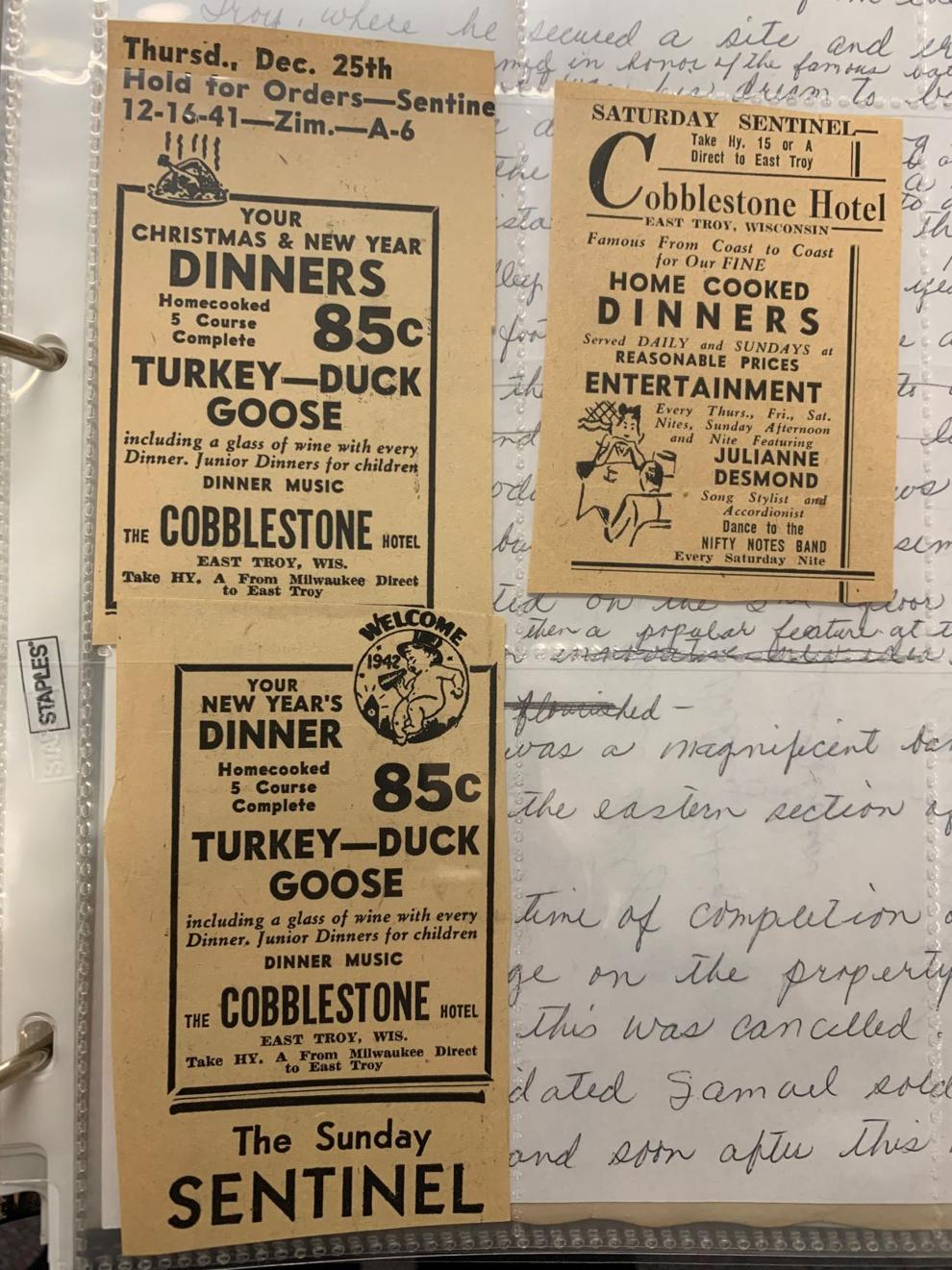 Historic Cobblestone photo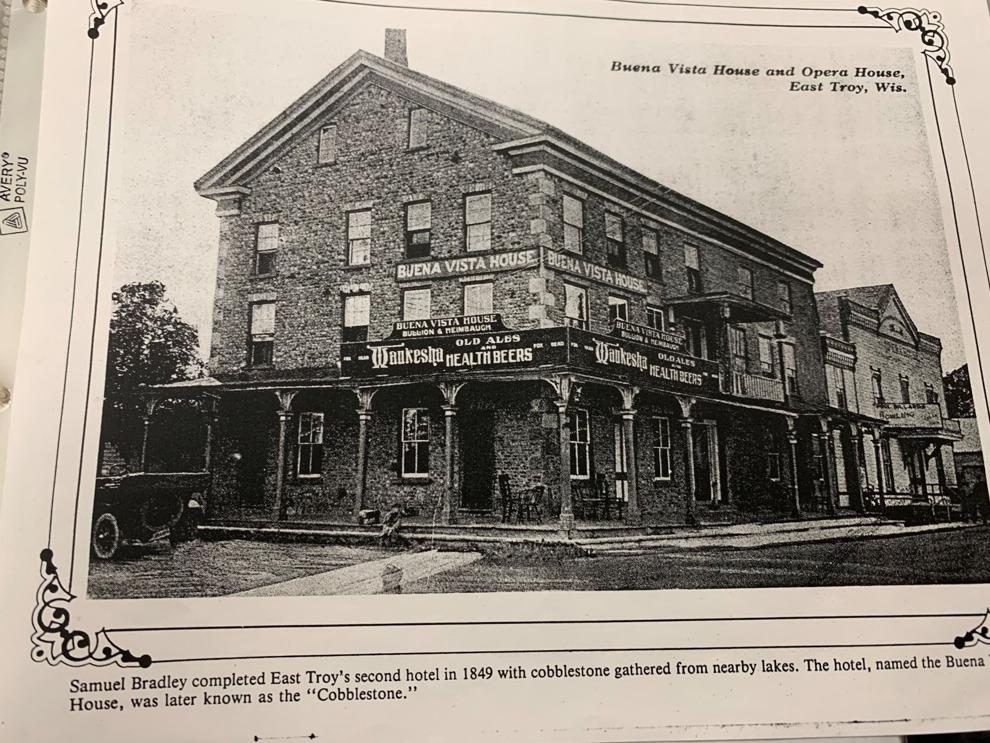 Historic Cobblestone photo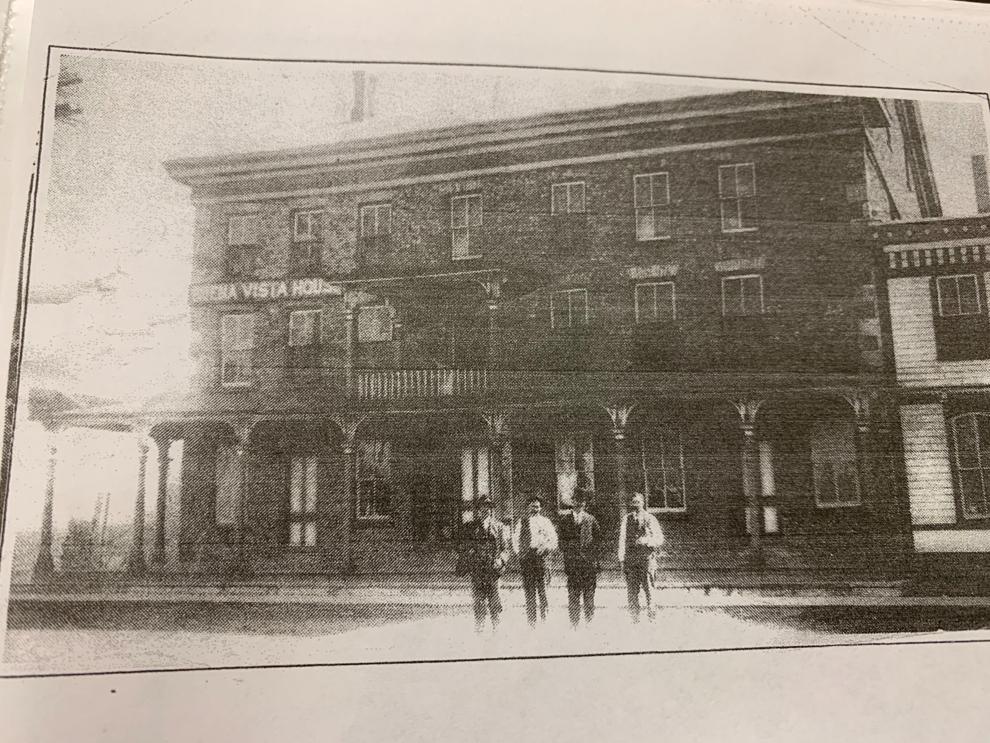 Historic Cobblestone photo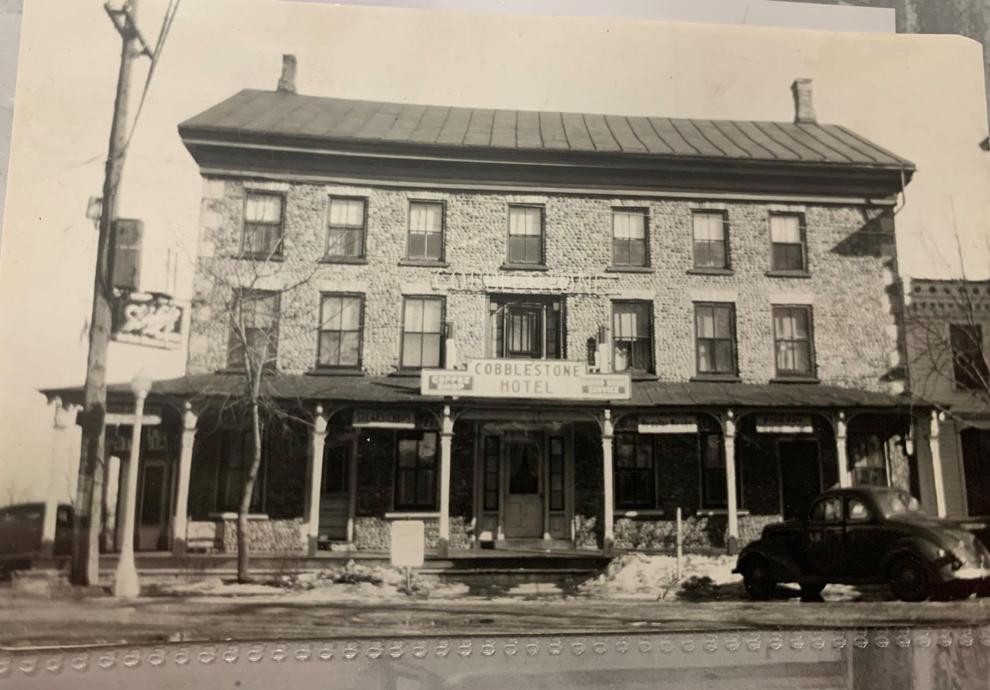 Historic Cobblestone photo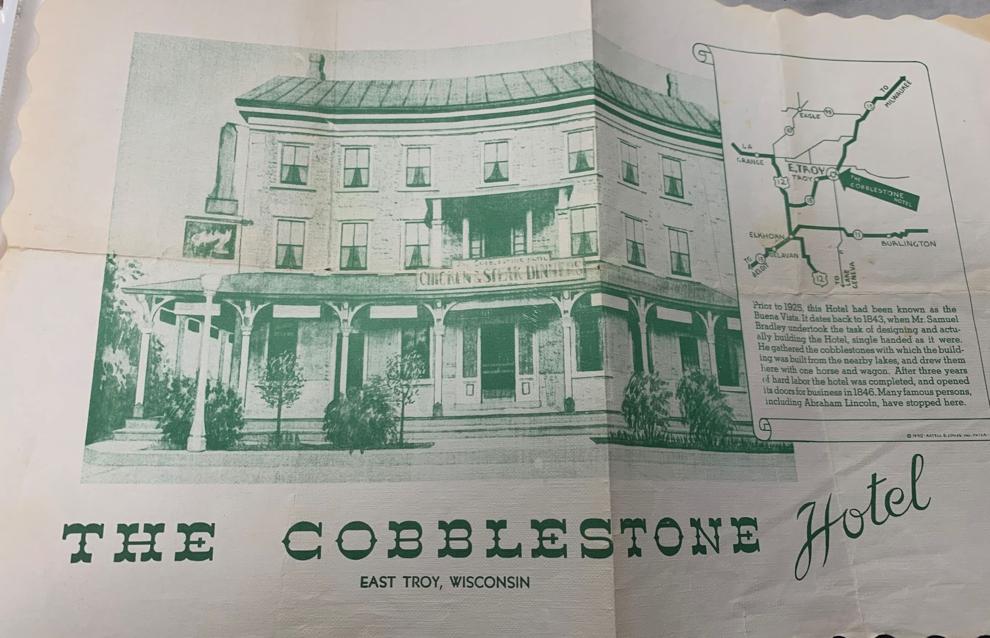 Historic Cobblestone photo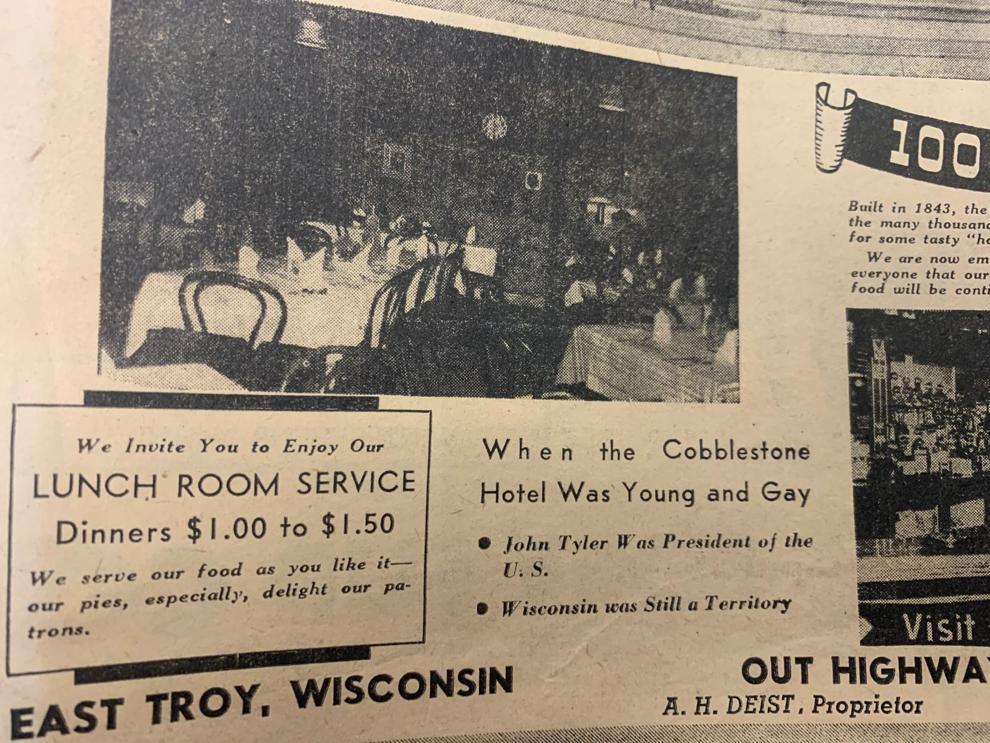 Historic Cobblestone photo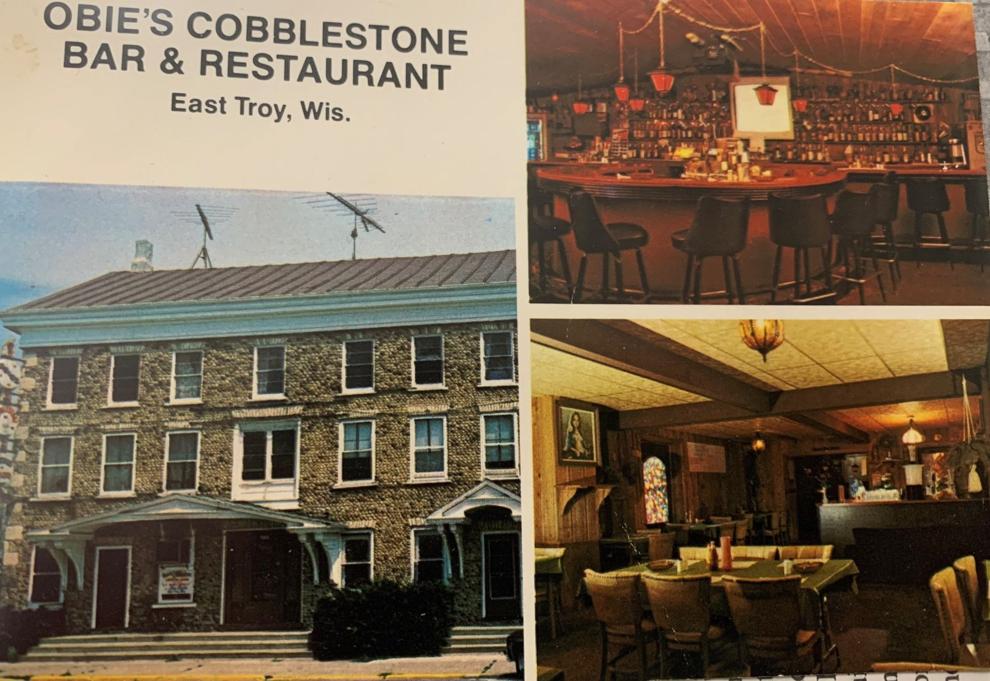 Historic Cobblestone photo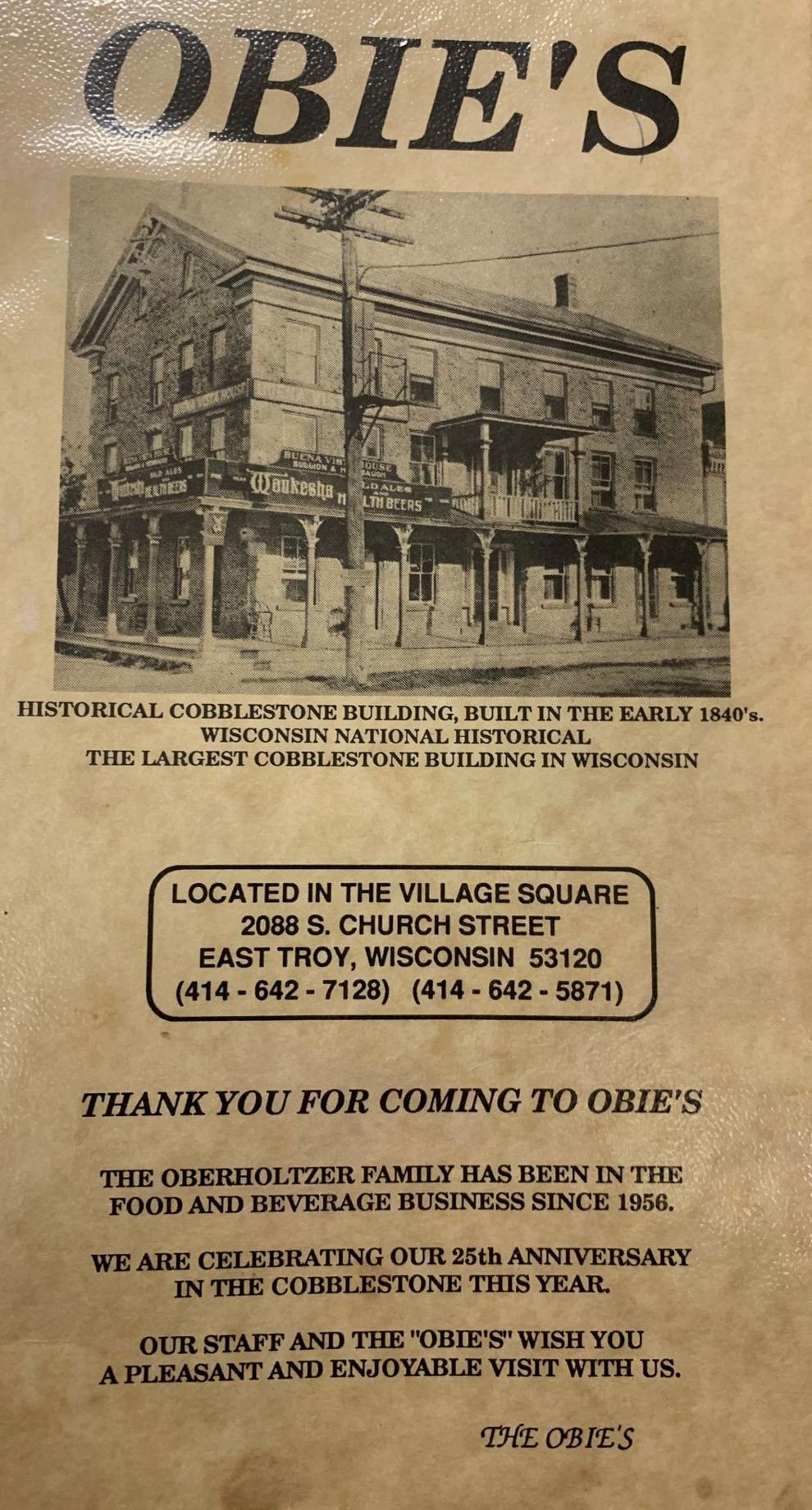 Historic Cobblestone photo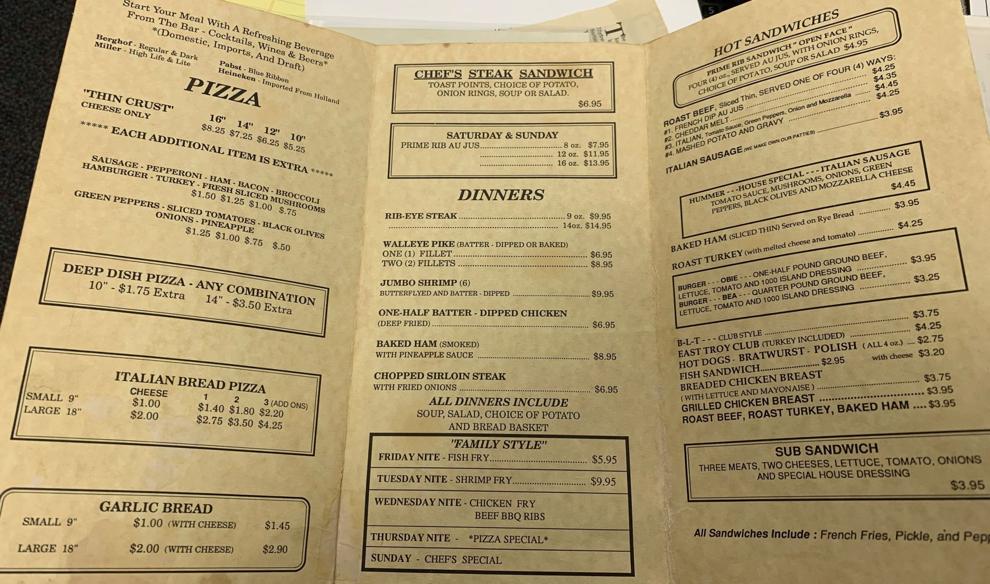 Historic Cobblestone photo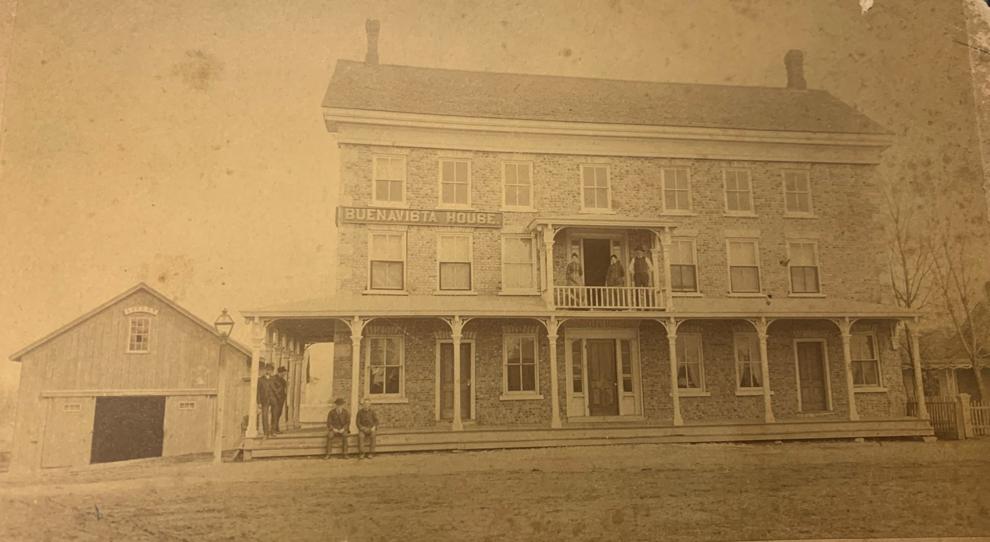 Historic Cobblestone photo