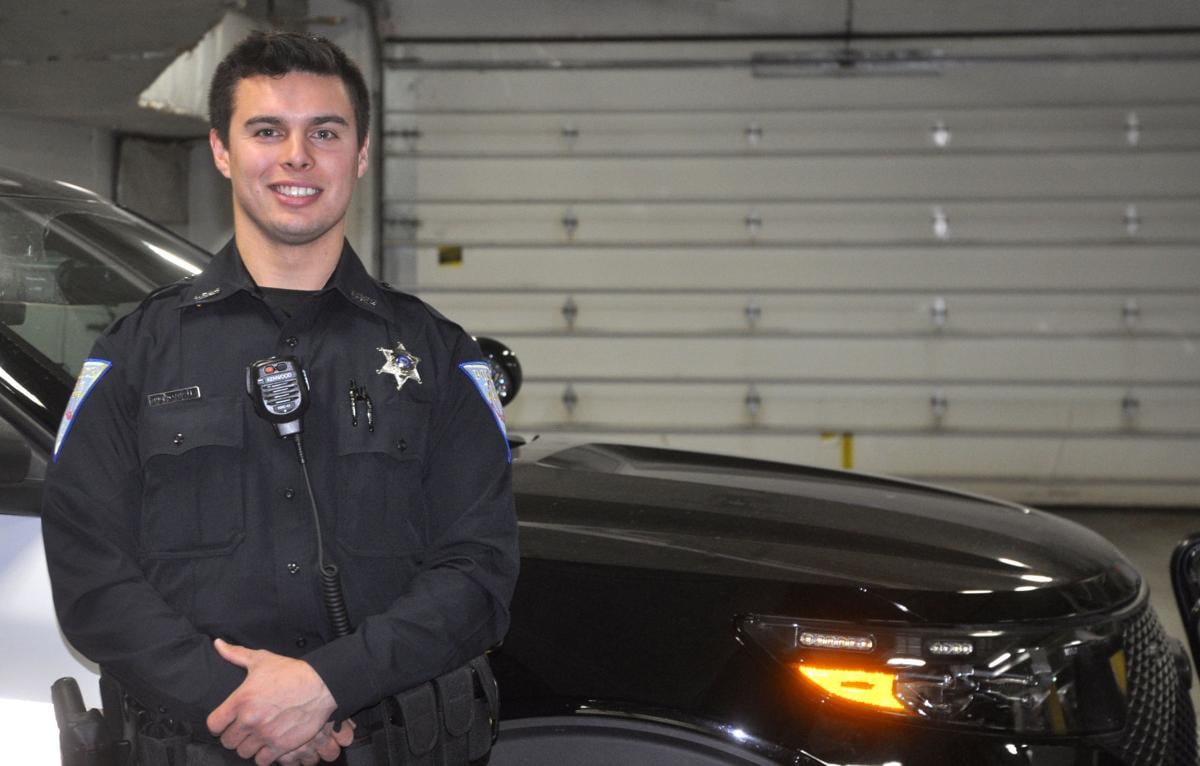 A new police officer is helping to patrol the streets of Lake Geneva.
Antonio Gonzalez of Silver Lake was sworn in as a new officer for the Lake Geneva Police Department Oct. 15, and began his new job Dec. 21.
The City of Lake Geneva Police Department has 25 full-time and five part-time officers, according to Police Lt. Ed Gritzner. Gonzalez was one of three new officers hired in 2020 to replace three who left. One officer left for another career and two others left for another department. There were no retirements.
Gonzalez said, during his first day on the job, he felt both nervous and excited to begin his new position and is looking forward to being a member of the Lake Geneva Police Department.
"I think it's a perfect mix of a smaller department with a big atmosphere," Gonzalez said. "I know every day is going to be different, and I'm looking forward to that."
During his first few weeks on the job Gonzalez will be training with Officer Kaitlin Tietz, learning how to use the department's technology and learning proper handcuffing techniques and different arrest procedures.
"As I continue with the job, I will find out things I like or don't like— whether it's SWAT or some other aspect," Gonzalez said. "Maybe one day I will lead myself into a detective role. At this point, I'm looking forward to being a patrol officer."
Tietz said, so far, Gonzalez has been active with his training and is eager to learn about the different aspects of the law enforcement field.
"He's always asking really great questions," Tietz said. "He's looking forward to getting out helping to serve. He's all on board and full throttle."
Gonzalez said he has received a lot of support from the other officers, who have offered quality advise.
"Everyone has been awesome," Gonzalez said. "I couldn't ask for a better place to be."
Gonzalez graduated from the Waukesha County Technical College police academy on Dec. 11, where he learned about constitutional law, handling different emergency situations and proper fitness.
"They gave us, pretty much, a good base on everything we should know coming into the job," Gonzalez said. "It got us up to speed with where we're going to be."
Gonzalez said he has not worked for any other police departments and feels working for the Lake Geneva Police Department is a good start to his career. He said he always had an interest in working for the department while attending the police academy.
"I love the atmosphere of Lake Geneva. Every season, there's something different going on," Gonzalez said. "There's a lot of fun activities and events. It's just a great atmosphere, and I'm excited to be a part of it."
Gonzalez said he first became interest in law enforcement when his childhood friend's father worked in the field, then his interest increased while taking an introduction in criminal justice course at University of Wisconsin-Parkside.
"I majored in criminal justice, and one thing led to another and I ended up here," Gonzalez said.
Before working in criminal justice, Gonzalez worked for a company that constructs MRI rooms for hospitals and medical facilities.
Gonzalez said he enjoyed the job, but it required a lot of traveling.
"I was in another state about every week, and I knew that's not where I wanted to be in the future," Gonzalez said. "So, I put myself through the academy and I hoped for the best."
During his free time, Gonzalez enjoys fishing, snowboarding and playing soccer.
"Each season, I kind of got my own little hobby going on," Gonzalez said. "I like being outdoors for the most part."
Jesse Snopek, owner of Root Tree Service, makes the final cuts to an evergreen tree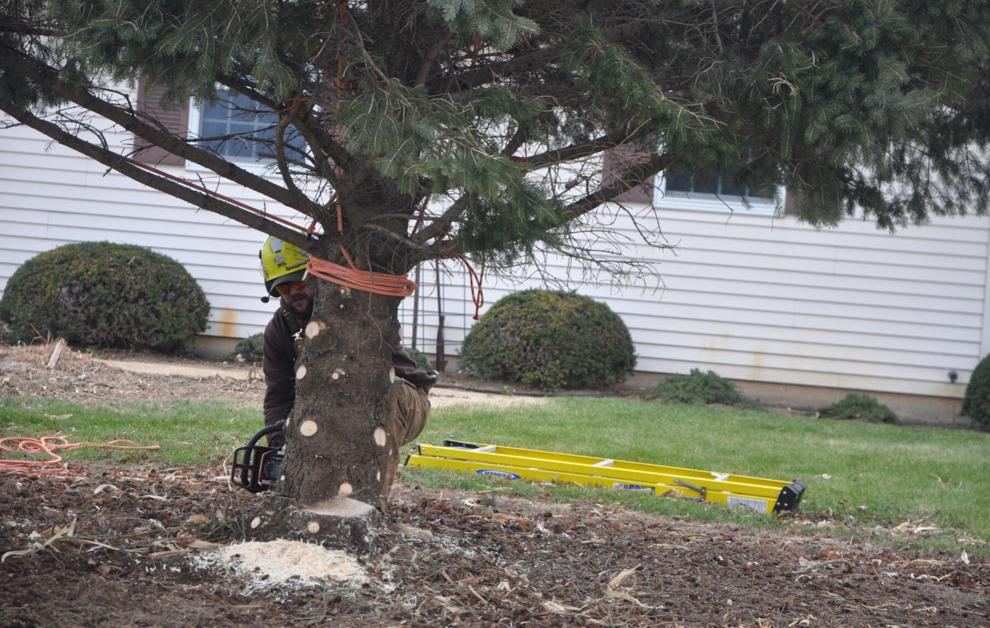 Troy Smallz, left, and Jesse Snopek of Roots Tree Service, pull down an tree on North Road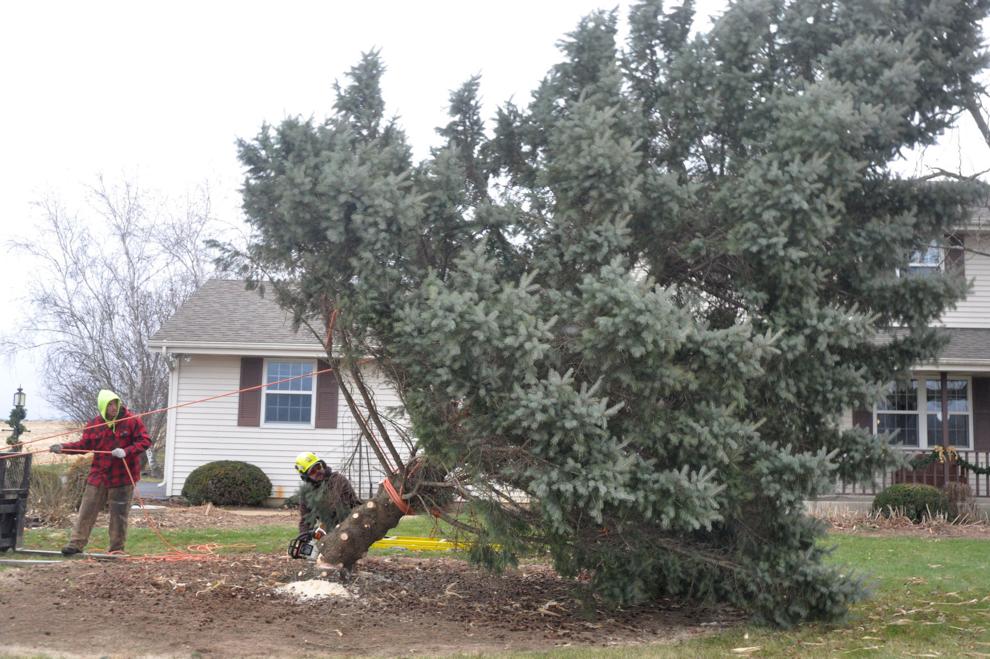 An evergreen tree awaits to be installed in the Brunk Pavilion at Flat Iron Park as it will be decorated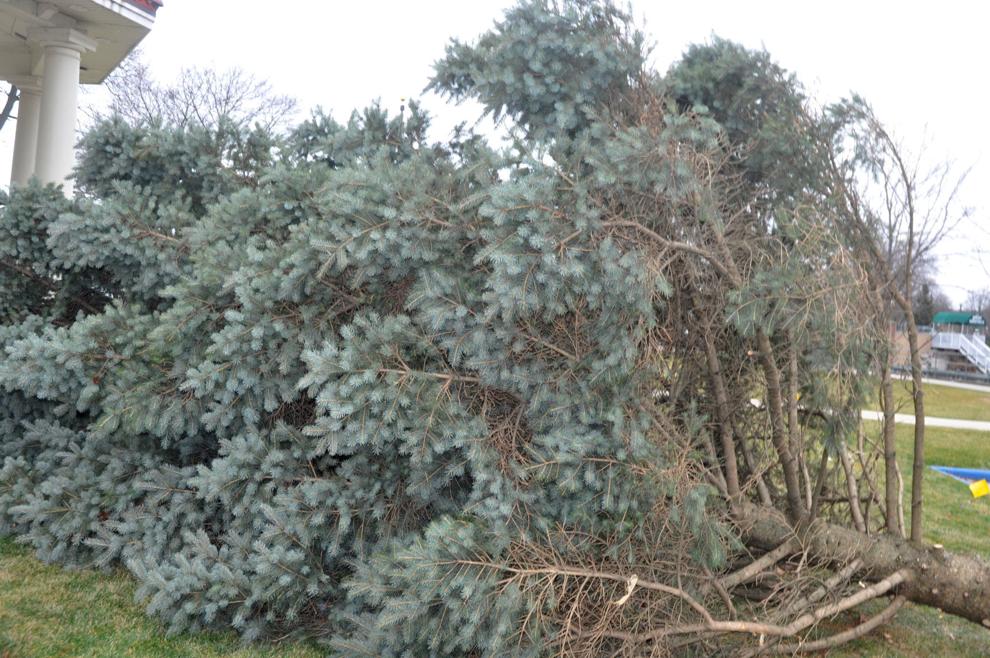 Employees from Roots Tree Service drive off with an evergreen tree to be transported to Flat Iron Park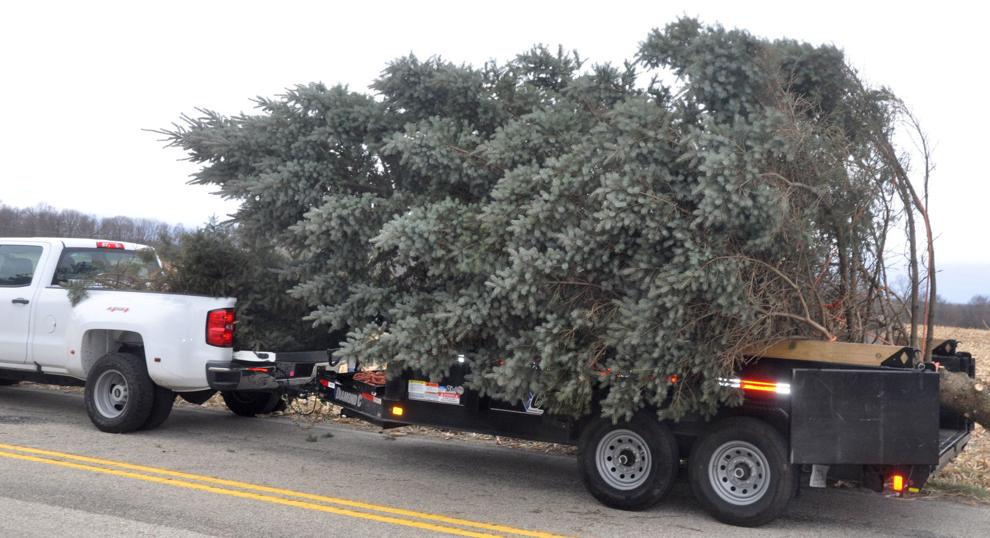 Employees from Roots Tree Service prepare to lay an evergreen tree in front of Brunk Pavilion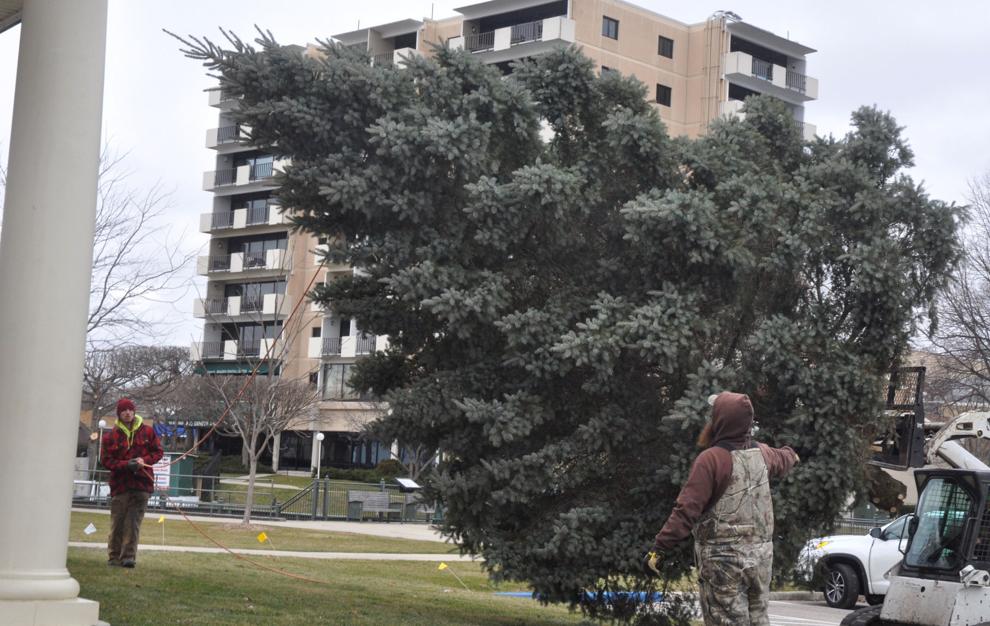 Kristina Tarantino, event director for Lake Geneva Business Improvement District, holds up a sign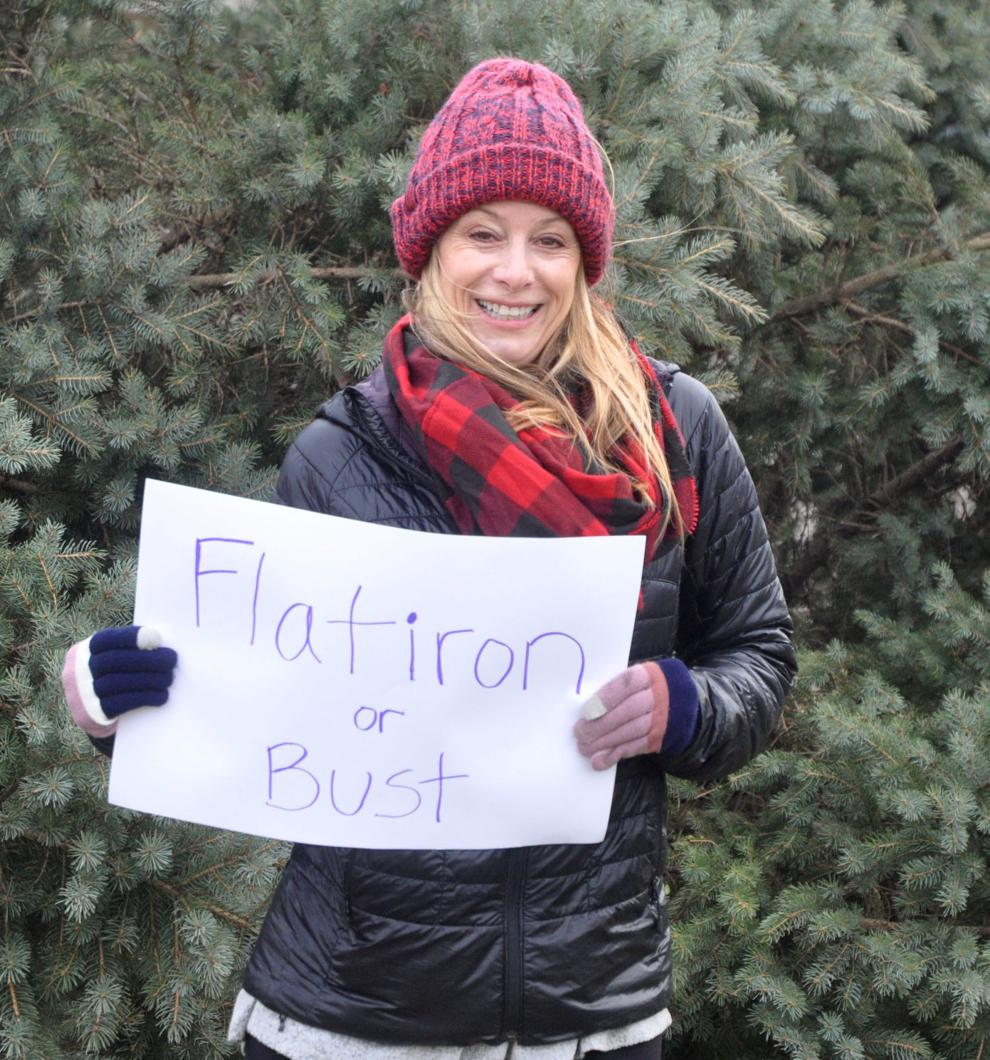 Jesse Snopek and Troy Smallz of Roots Tree Service trim the trunk of a tree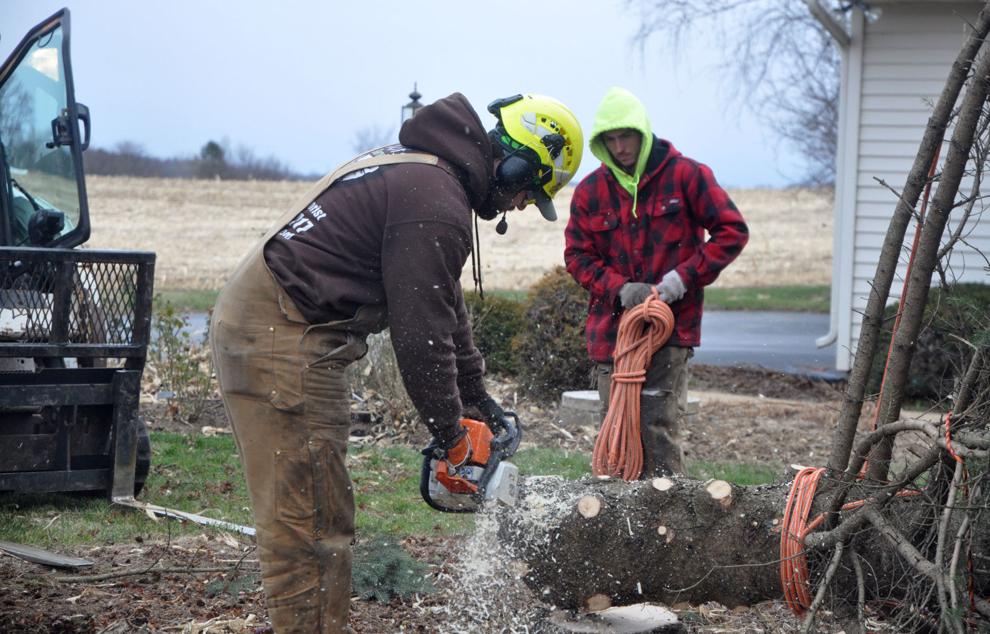 An evergreen tree on North Road is cut down as it will serve as Lake Geneva's community tree during the holiday season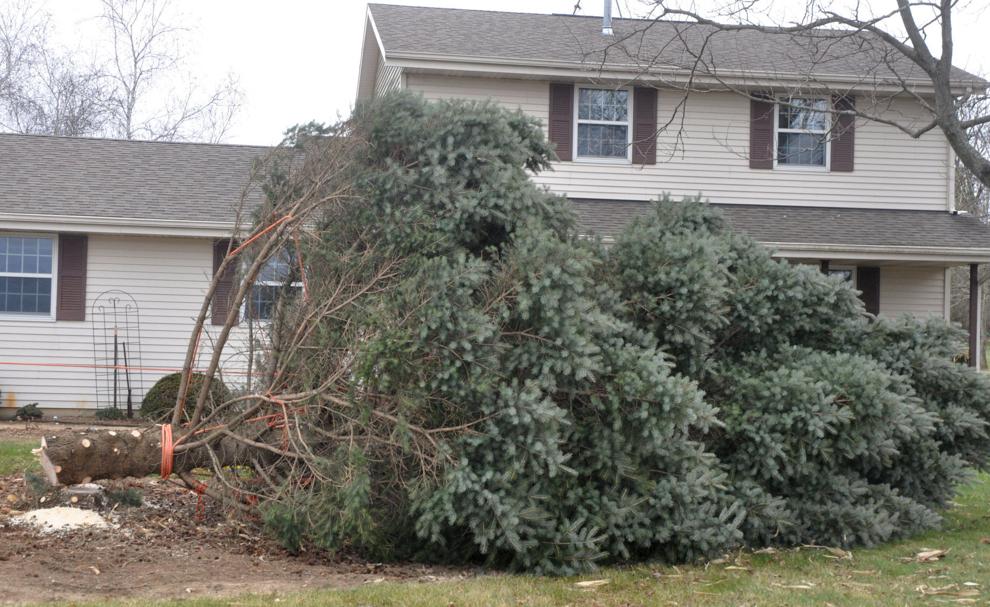 Employees from Roots Tree Service load an evergreen tree onto a truck as they prepare to transport it to Flat Iron Park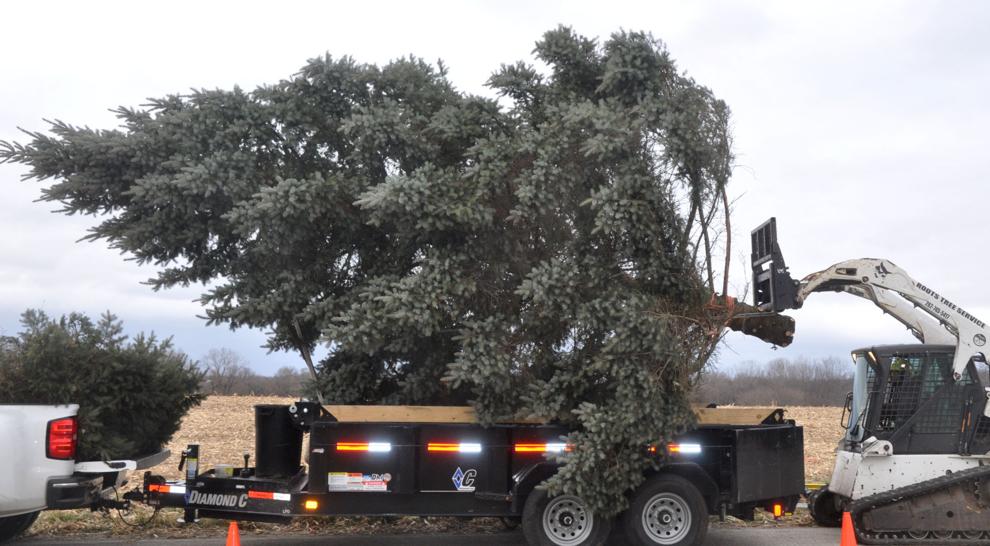 Troy Smallz, left, and Jesse Snopek of Roots Tree Service are all smiles as they are proud of the work they did transporting an evergreen tree from North Road to Flat Iron Park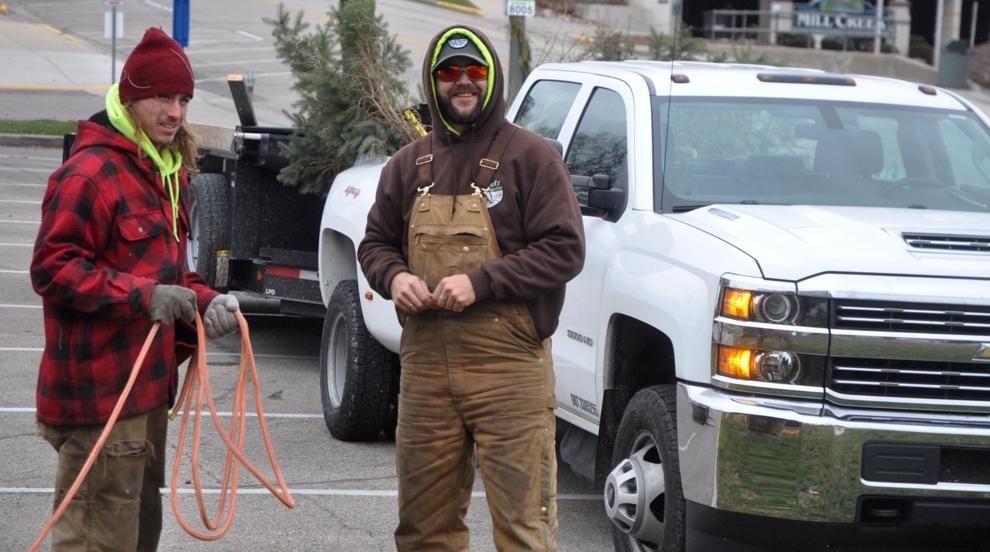 An evergreen tree from North Road in Lake Geneva arrives at Flat Iron Park to be placed in the Brunk Pavilion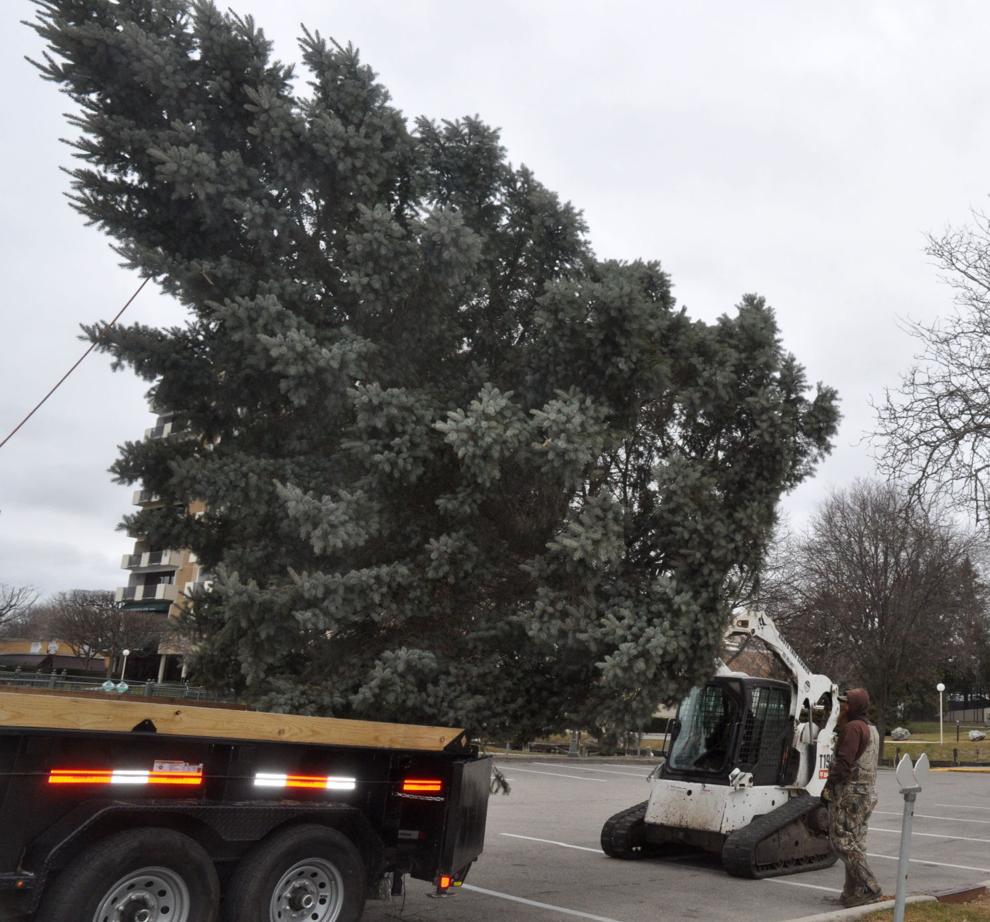 Jesse Snopek, owner of Root Tree Service in Lake Geneva, begins to cut down an evergreen tree that will be used for the Business Improvement District's annual tree-lighting ceremony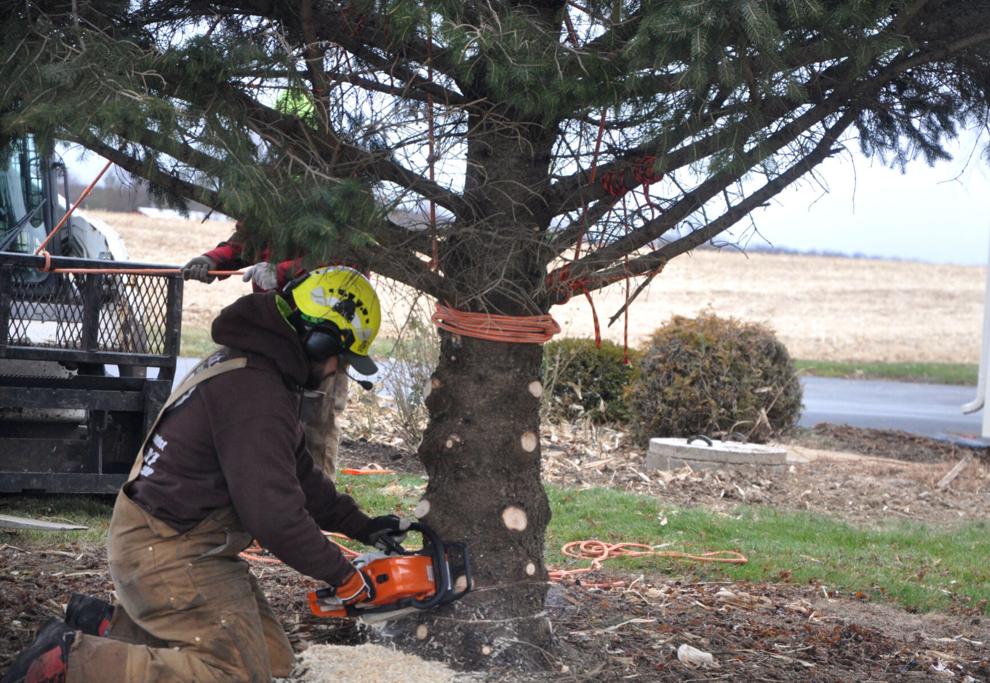 Kristina Tarantino, event director for the Lake Geneva Business Improvement District,