Local businesses are a linchpin of our community, and they need the support of their loyal customers now more than ever. Shop Local is our holiday partnership connecting us to these vitally important local businesses through an online marketplace.
Purchasing a gift card through this marketplace provides local businesses a timely boost, while giving you the flexibility to shop at a later date or through their online Ecommerce. These local businesses need this important revenue to help them through this difficult time.
Special thanks go to Caravelle Lighting, Community State Bank, First National Bank & Trust, Flat Iron Tap, Fontana Kringle Company, Greenwoods State Bank, Hawk's View Golf Club, Janis Hartley at Keefe Real Estate, Lake Geneva Cannery, Mama Cimino's Pizza, Rauland Real Estate, Sheila Broderick at Edward Jones, Stebnitz Builders and Tuscan Tavern & Grill for sponsoring this initiative so that there are no setup fees for any local business.
Businesses interested in being included on this directory at no cost can fill out a short form at www.wehaa.com/buylocalgiftcard. We'll take care of the rest and get your business included on this directory of local small businesses!
Watch now: The streets of Lake Geneva decked out for the holidays
The Farmstand, 707 W. Main St., decorated their holiday window display with a variety of items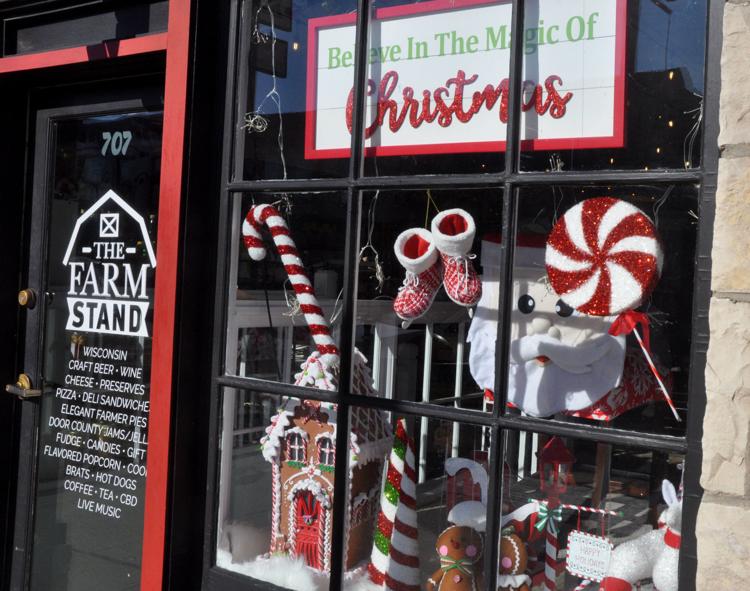 SoHo Boutique, 875 W. Main St., has placed a Christmas tree in their storefront window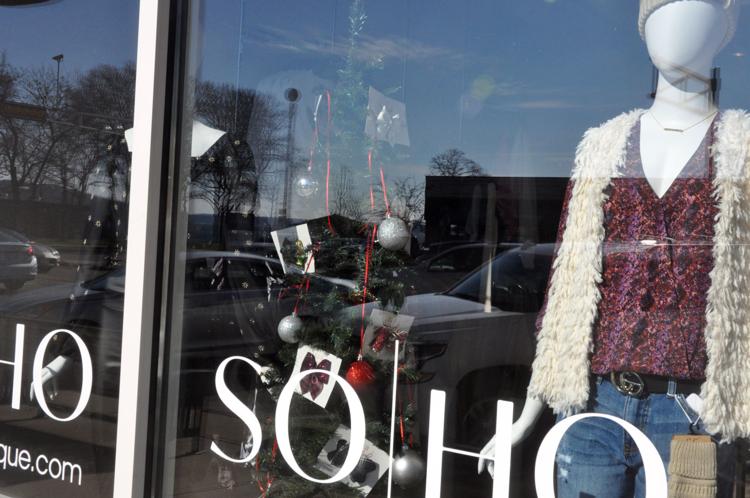 Seasons on the Lake, 757 W. Main St., decorated their storefront window with a fireplace, wishing everyone on a happy Noel and merry Christmas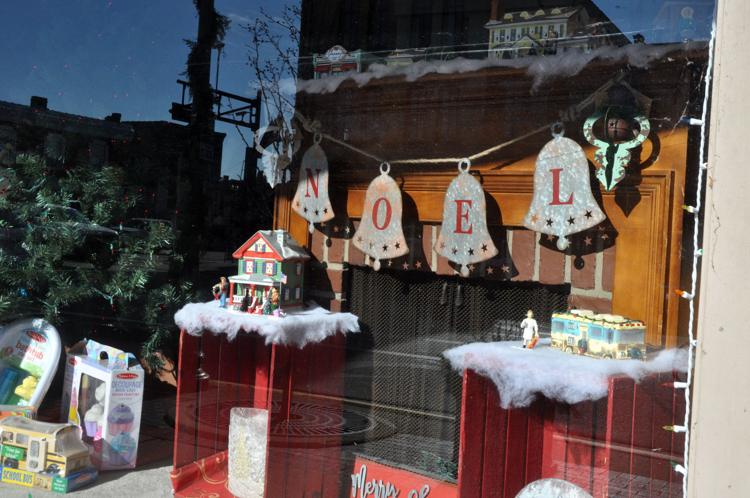 Riviera lit up at night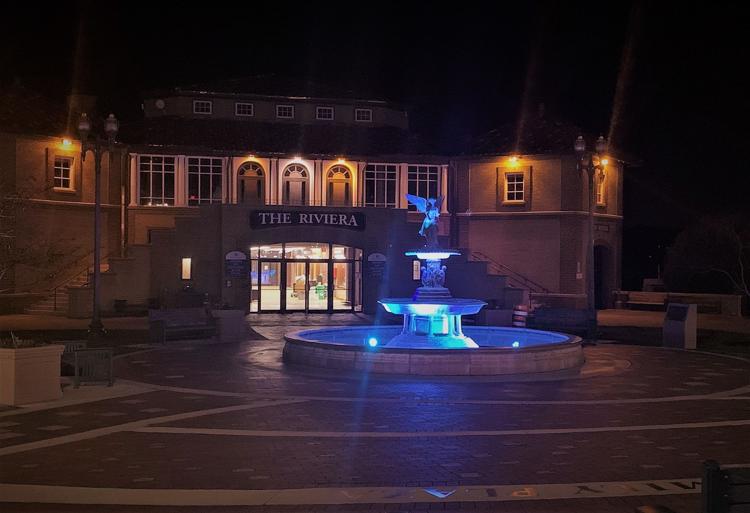 Queen Bee Artisan Market, 830 W. Main. St., decorated their windows in the theme of the movie "A Christmas Carole"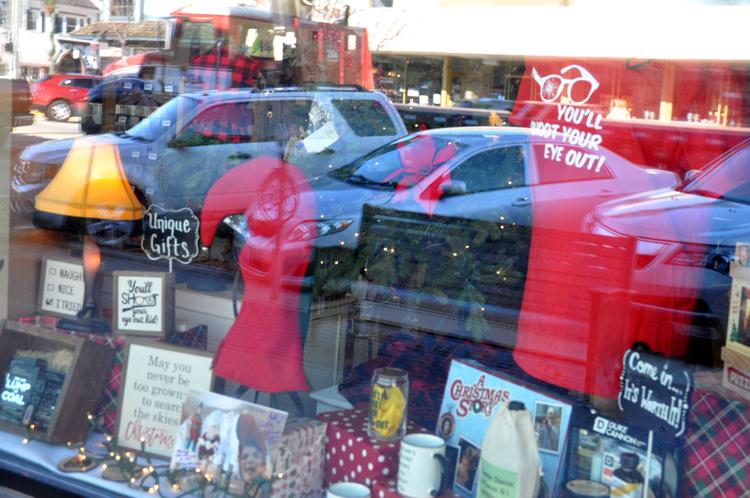 Marigold Gift Shop, 725 W. Main St., decorated their storefront window to represent "The Nutcracker"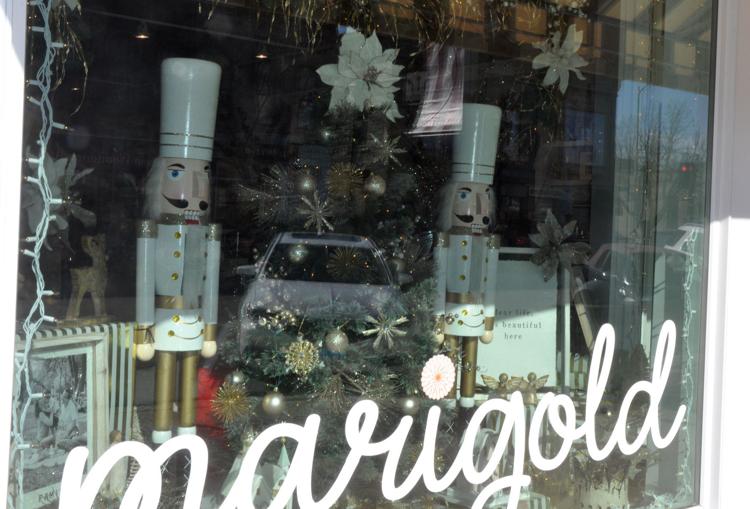 Jayne Boutique, 771 W. Main St. has a cut-out Santa and Christmas albums and books displayed in its window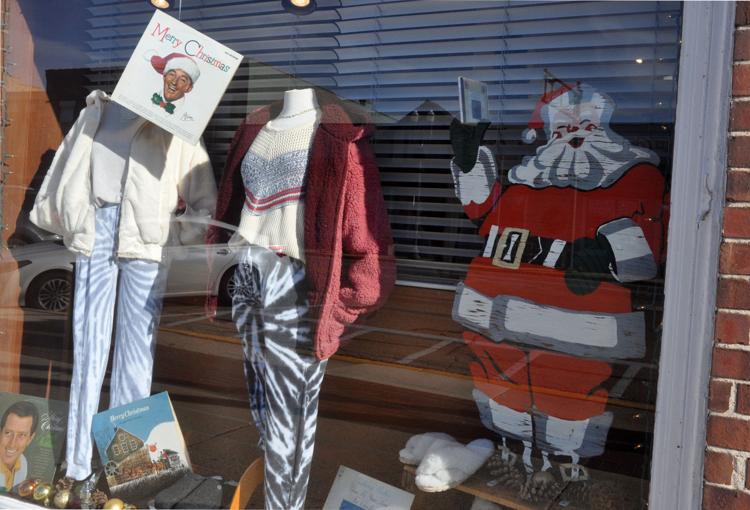 Galerie Matisse, 830 Main St., got artistic with its window display this year with a Christmas and large cardboard holiday decorations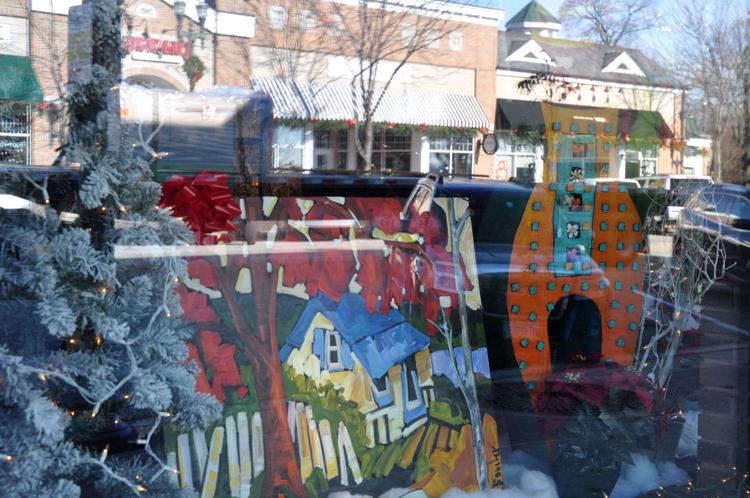 Evr Dry Gds, 741 W. Main St., decided to rock out this year with their window display by decorating a Christmas tree with compact discs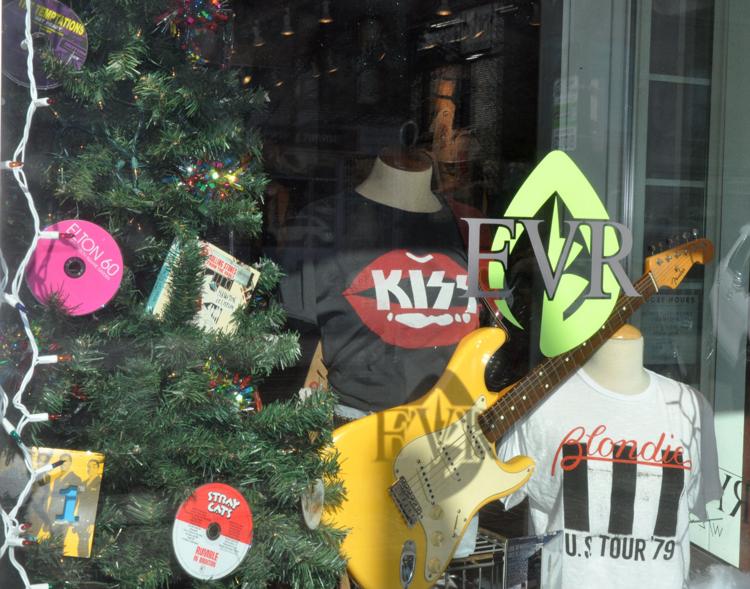 Downtown Lake Geneva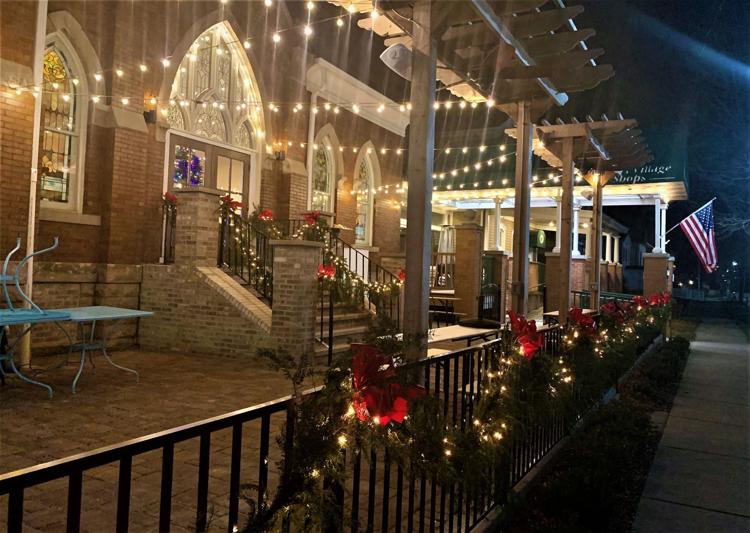 Downtown Lake Geneva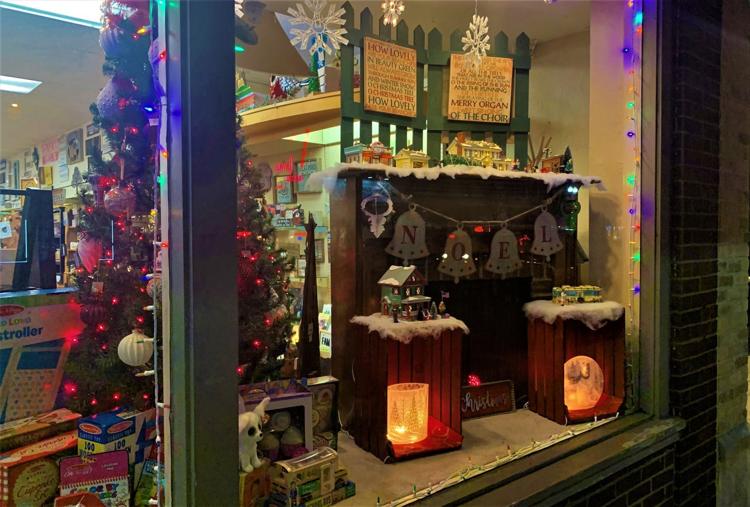 Downtown Lake Geneva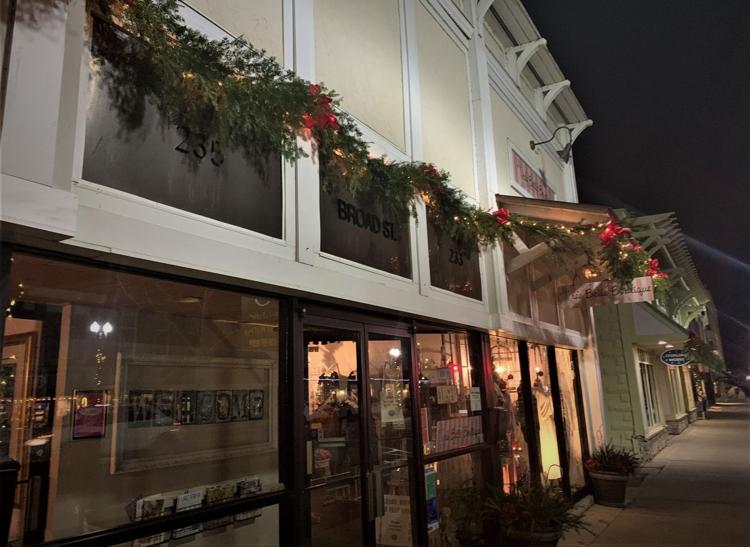 Downtown Lake Geneva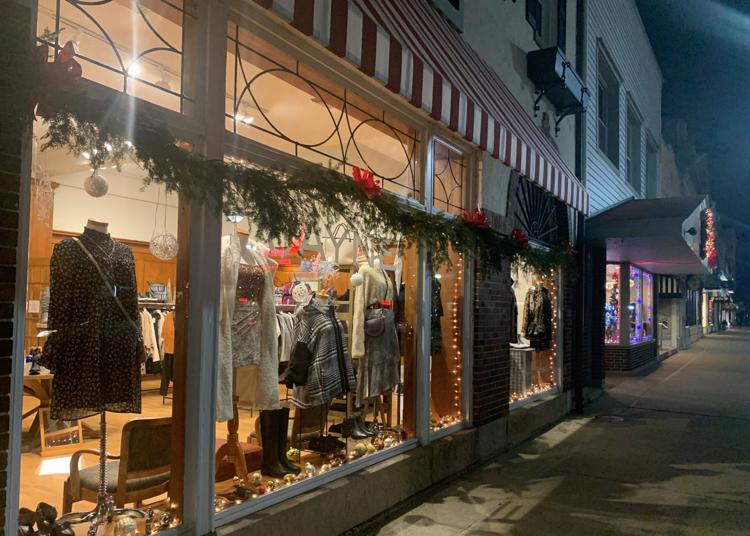 Downtown Lake Geneva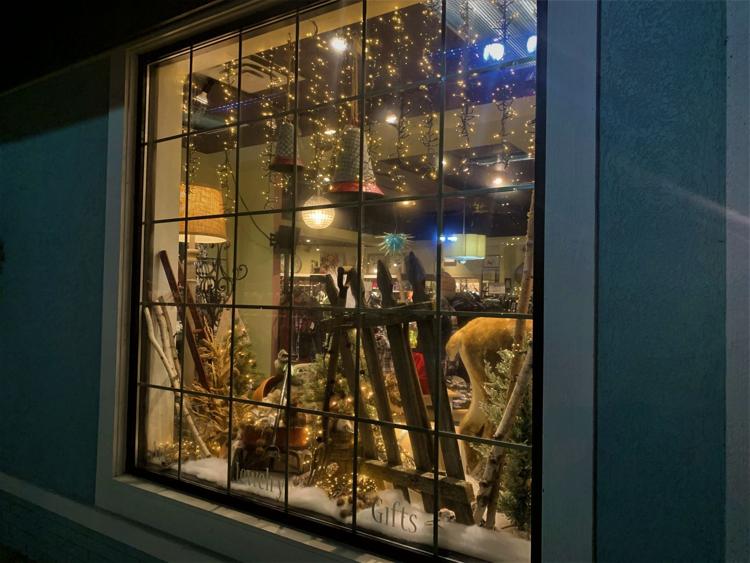 Community Choice online award
Christmas tree, sweaters, hats and scarves are some of the items that can be found in Edie Boutique's holiday window display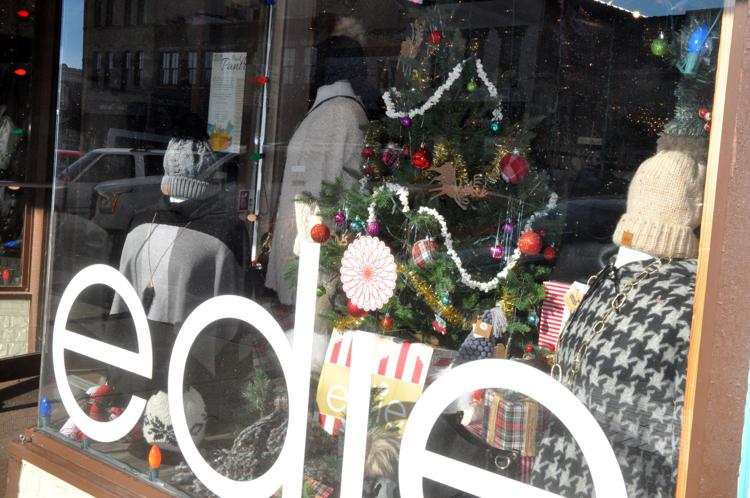 C.R. Goodfinds, 731 W. Main St., has flannel shirts and Christmas figurines dresses in other clothing items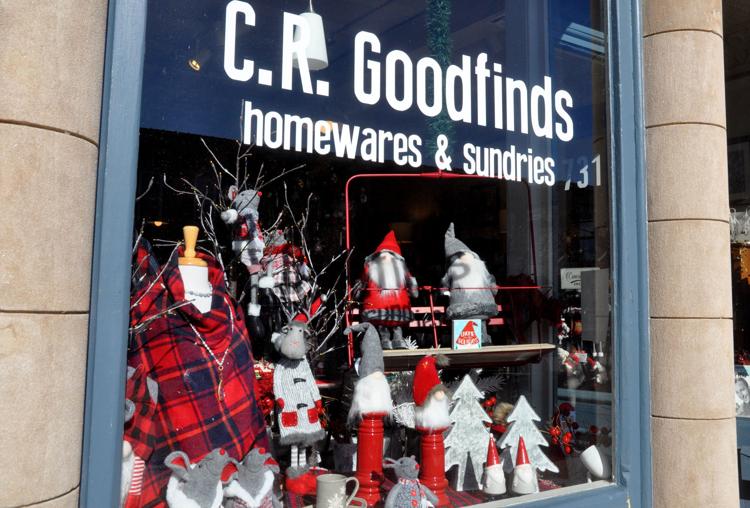 Audrey L's on Broad Street, 259 Broad St. decorated its window display with Santas, snowmen and other holiday-related items