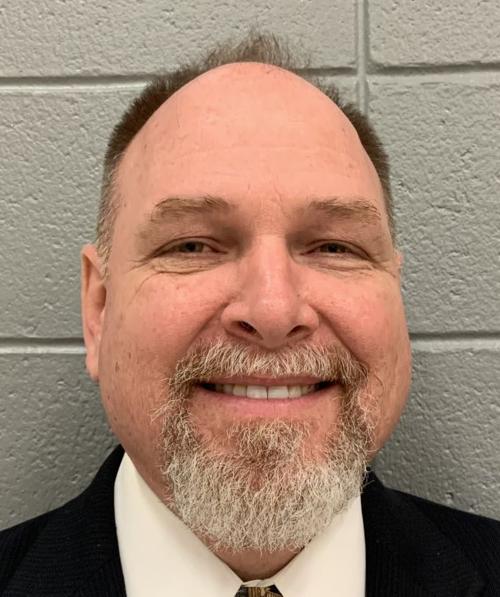 WILLIAMS BAY — Williams Bay Middle and High School principal William White has been selected as the new school district administrator, allowing him to continue service in the district.
"This really is home to me in a lot of ways," White said. "This is just a great school, a great community, and a place where I feel like we've done a lot of good things and will continue to do so."
The principal said he has long sought a superintendent role, and was happy to be able to remain in the same school he served as principal for seven years. He added that his familiarity with the school's staff will help ensure smooth collaborations for future initiatives the district may be involved in.
"We know the direction we want and need to go in, we know what our community is looking for," White said. "You build that rapport, that relationship and that trust, and that's the reason I want to stay here."
Prior to joining the Williams Bay School District, White served as a district administrator for the Brighton School District. He earned a Ph.D. from the University of Wisconsin in Milwaukee, a master's degree in curriculum from Fresno Pacific University in California, and completed his undergraduate studies at Kentucky University.
Projects that White said he will continue as he steps into the new position include the continued evaluation and improvement of learning opportunities for students, as well as enhancing staff retention by finding a compensation model that keeps teachers with the school, while remaining within budget realities.
"A lot of it is paying attention to what is occurring around us and being ready to respond to that proactively, and then also remain on our path to continue to be the excellent school district we are for our kids," he said.
White will follow current district administrator Wayne Anderson, who served in the position for more than six years before announcing his retirement.
Anderson may best be remembered for his involvement in the construction of the new elementary school, built in 2016. Anderson will continue serving in the position until his contract expires on June 30.
While Anderson was not involved in the selection process for his replacement, he did propose a timeline for the application and hiring timeline, which was followed by the school board until White's contract was signed during a Jan. 13 meeting.
Anderson is currently paid $125,000 a year. White is contracted to earn $120,000 a year.
School board president Jack Lothian said the entire application and hiring process took about six months. School staff, parents and other community members were invited to help build a job description for an application listing, which received about a dozen applications. Parents and other community members were also allowed to pose questions to candidates during the initial interview processes.
The school board then narrowed their selection to seven applicants who participated in interviews with various staff and community members, before another round of interviews with the board after the applicant pool was narrowed to four.
"Throughout the entire process, Dr. White's name always rose to the top in pretty much every discussion," Lothian said. "He was always choice number one − never really an afterthought in any of the discussions. Right down to the end, he was the person that fit the position, we felt, the best."
School board vice president Dave Ripple said while the board's familiarity with White played a role in the interviews, Ripple is confident that the best candidate was chosen, because of the community's involvement in the selection process.
Community members expressed the next administrator should be someone with integrity, someone who can be present and visible in the school, and someone who could be accessible to parents and students alike — all of which Ripple said White excelled in.
"We felt like we had everyone involved to the degree you can, and Bill ranked at the top or near the top for every cohort of the community," Ripple said.
While other candidates were good choices for the position, Lothian said after the board had reviewed all the applicant information over the six-month process, it was apparent White was the perfect pick.
Lothian said although he is excited to see White join the district, losing longtime administrator Anderson will take some getting used to. He said he had always admired Anderson's connection to the school, in which he walked the halls and made himself available for staff.
"He is someone who leads by example, but also leads by being a part of the culture as opposed to oversee the school," Lothian said. "He is integrated into every part of the school. It is going to be hard to see him leave."
Candidates for a new high school and middle school principal have already been interviewed by the school board, and a contract may be approved by the end of the month. No internal applications for the position were received, meaning the next principal will be a newcomer to the school district.
Get local news delivered to your inbox!
Subscribe to our Daily Headlines newsletter.