WALWORTH – Sewer rates for both Walworth and Fontana may be increased to fund application fees and loan payments for a phosphorus removal project at a regional wastewater treatment facility.
The Fontana-Walworth Water Protection Control Commission, which includes Walworth, Fontana and Kikkoman Foods Inc. in Walworth, is beginning a $3.1 million phosphorus reduction project at the group's wastewater treatment facility.
The project is a response to Wisconsin Department Natural Resources regulations limiting the amount of phosphorus, a chemical commonly found in fertilizer, in water discharged from treatment facilities.
The treatment facility is required to reduce levels to stay within new regulations going into effect on November 15. 
Plant superintendent Doug York said the facility's normal water discharge measures about .27 milligrams of phosphorus per liter, but that that level needs to be brought down to .075 milligram per liter by November.
High phosphorus levels in bodies of water can lead to increased algae bloom and plant growth — reducing recreation capabilities in bodies of water as well as reduced biodiversity.
Madison-based Strand Associates has been contracted by the commission for costs to not exceed $3.1 million to complete a phosphorus reduction project using a tactic known as water quality trading.
Instead of reducing phosphorus levels from discharged waters, water quality trading allows treatment facilities to create barriers between agricultural operations and bodies of water to prevent phosphorus from entering the watershed.
Water quality trading is a less expensive alternative to other phosphorus removal efforts involving costly filters and chemical treatments estimated to exceed $7 million at the facility.
Walworth has agreed to pay 22% of the costs, Fontana 49.7% of costs and Kikkoman Foods the remaining 28.3%.
Both Walworth and Fontana are eligible to apply for DNR loans from the Clean Water Fund Program and the Pilot Projects Program.
Because the grants are only available to municipalities, Kikkoman Foods will need to pay for their share of the project out of pocket.
For Walworth, its $730,000 portion of the payment is expected to be funded by the loans, and a DNR grant based on median household income. But loan payments and application fees may require a sewer rate increase.
One unbudgeted payment that may have to be covered by a sewer rate increase is a $12,000 fee from Strand Associates to create and submit the two DNR applications for the village.
During a May 11 village board meeting, Village President Tom Connelly said he was disappointed after hearing from Strand Associates regarding the application fee.
Connelly said he was told last year no additional expenses would need to be budgeted for the project this year.
With the village's budget already locked in place, the $12,000 fee, as well as principal and interest payments for the DNR loans, will likely need to be covered by a village sewer rate increase.
"We don't have a lot of wiggle room in the budget for this," Connelly said during the meeting.
In addition to filing the grant applications, Strand Associates will formulate a sewer rate percentage increase that would cover both the interest payments and application fee as part of the $12,000 charge.
Village trustee Louise Czaja said she, too, was displeased by the unbudgeted fee when just months ago, she said, conversations with Strand Associates did not indicate there would be further costs this year.
She added that because the village has only learned about the fee recently, it leaves the village board without much of an alternative than to consider a sewer rate increase to finance the charge.
"I have to say that the communication breakdown, or whatever it is, I'm not happy about," she said at the meeting.
Fontana similarly may have to adopt a sewer rate increase to fund principal and interest payments from the Clean Water Fund and Pilot Projects loans that will be used to cover its $1.6 million portion of the project costs.
Village accountant Scott Vilona said when the village closes on the state loans, the department will determine whether Fontana's current sewer rate is enough to fund the payments.
If the rate is not sufficient to meet the payments, the village may formulate a rate increase.
"That definitely is on the table," Vilona said.
Fontana also received a $12,000 invoice from Strand Associates to gather materials and submit an application for the Clean Water Fund and Pilot Project Program loans.
Vilona said while the $12,000 application fee for the loan was not budgeted, it will be built into the loan and paid off along with principal and interest payments throughout the life of the loan.
"Any type of loan is always going to have some type of outside counsel, engineering firm or financial advising firm guiding us through the process," he said.
The last Clean Water Loan the commission applied for was in 2009, with a $9,000 application fee. Considering the village will be applying for two different loans this year, Vilona said the $12,000 fee from Strand Associates is reasonable.
Riviera chain-link fence at start of project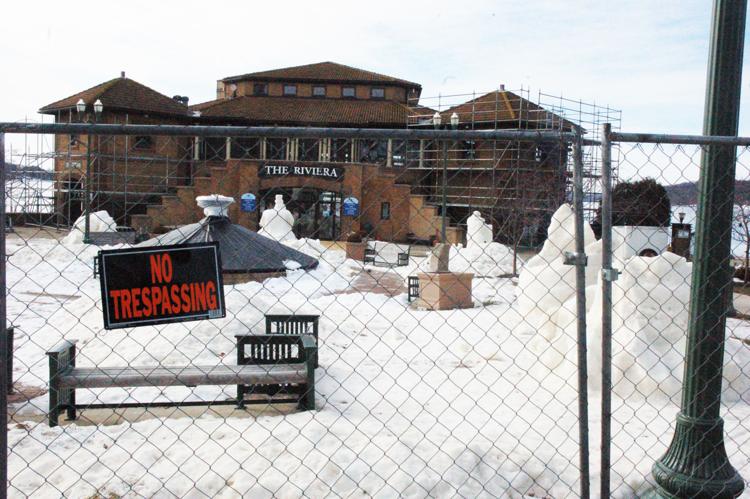 Crew member with Chicago Bears logo on hardhat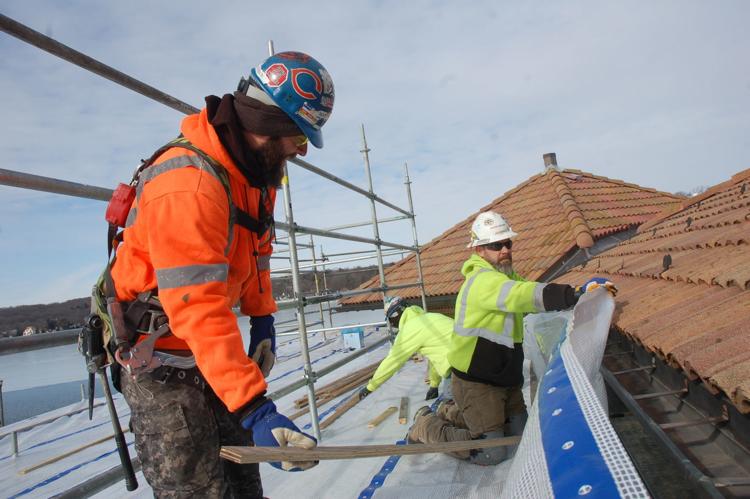 Crew member smiling on Riviera scaffolding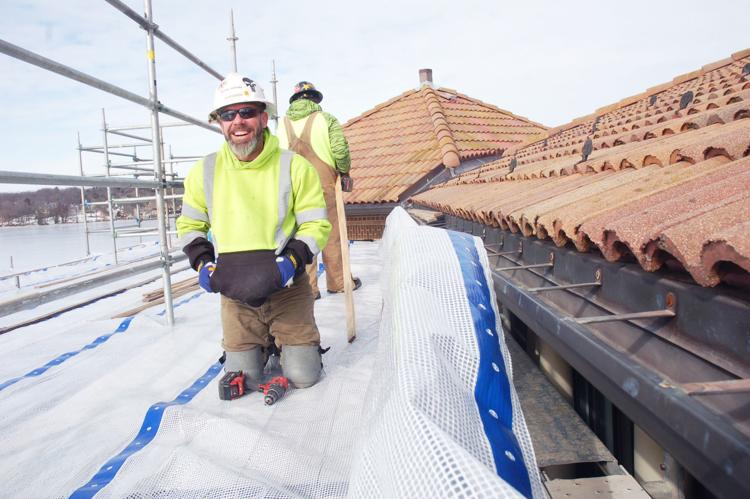 Badger Scaffold crew at rooftop of Riviera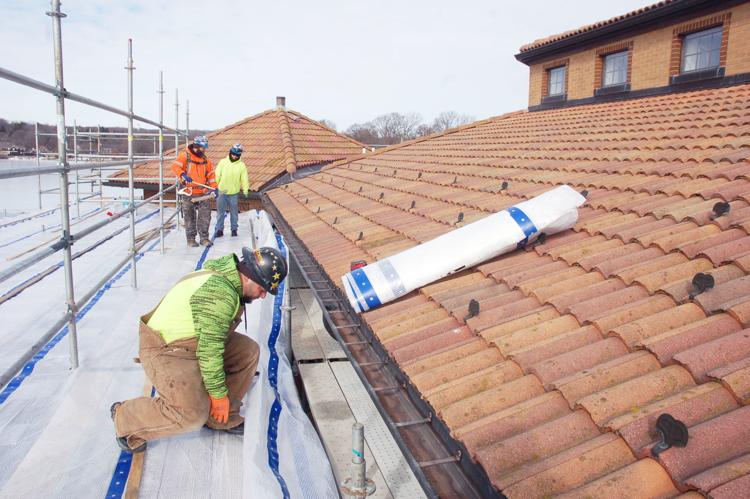 Scaffolding goes up February 2020 for historic Riviera job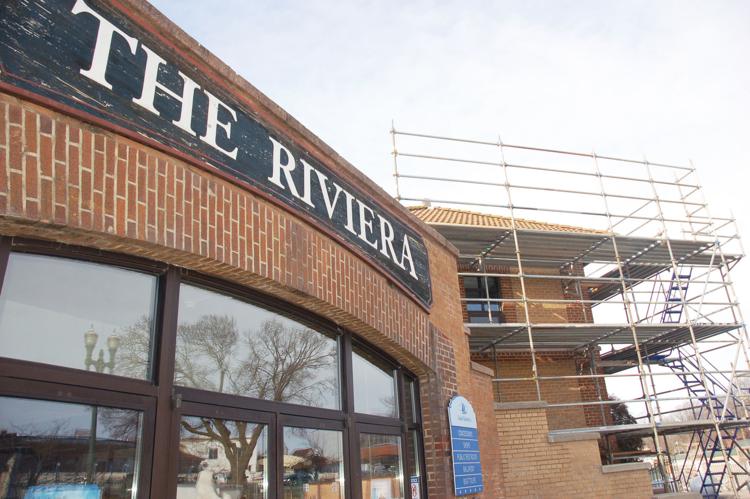 Scaffold crew members on top of Riviera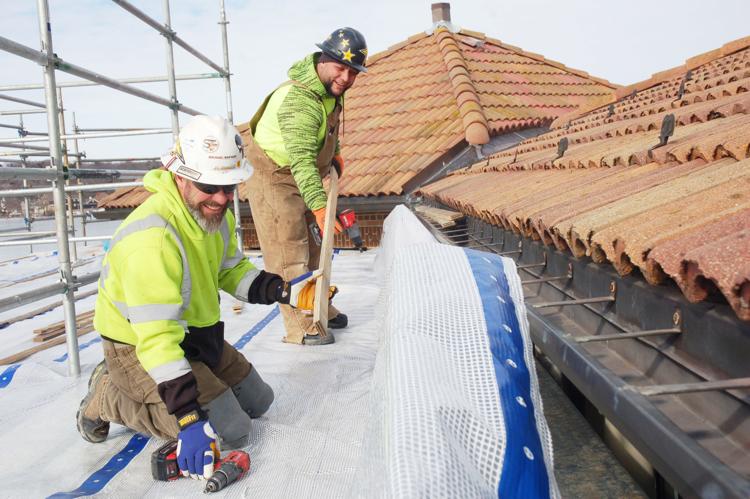 Scaffolding overlooking downtown from atop Riviera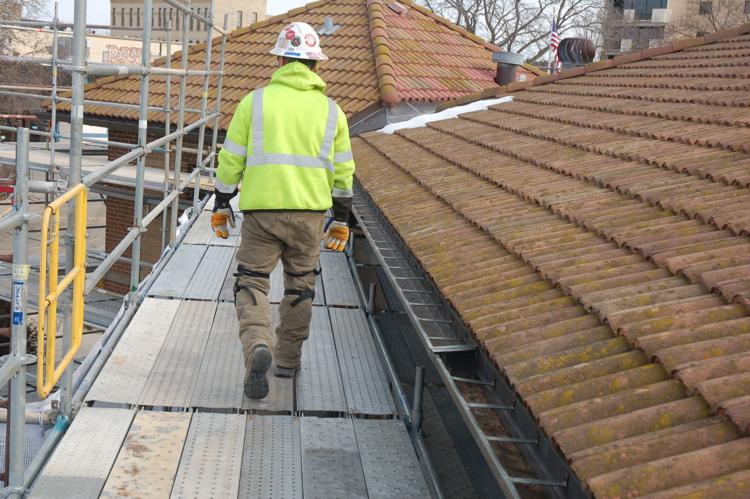 Badger Scaffold crew facing lakefront on Riviera job site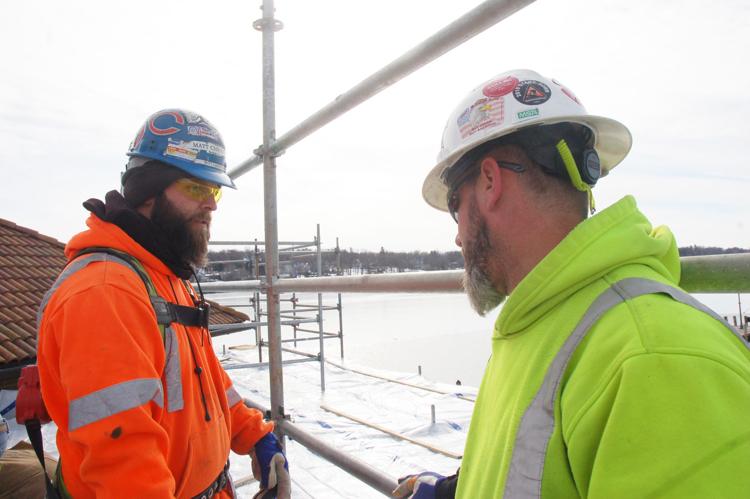 Crew member John Quinonez on scaffolding at Riviera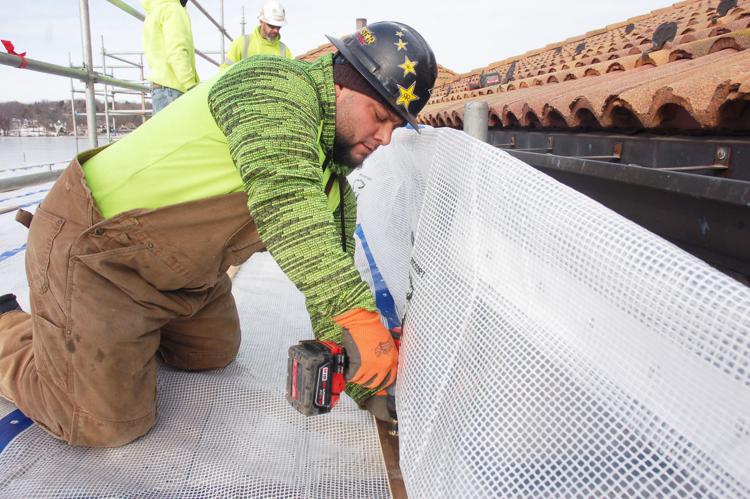 Crew member Ryan Paegelow on scaffolding at Riviera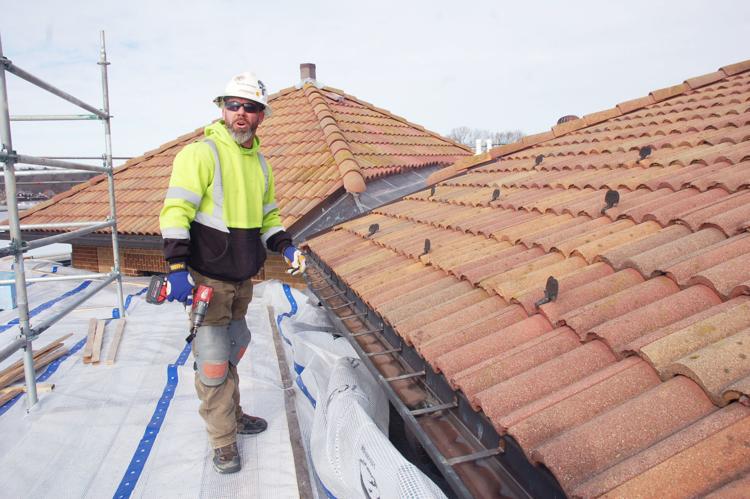 Riviera scaffolding west side of building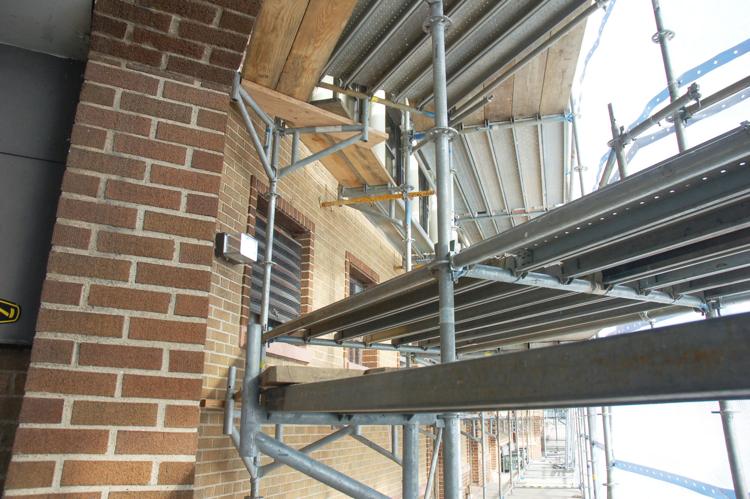 Crews enjoy mild weather at Riviera construction site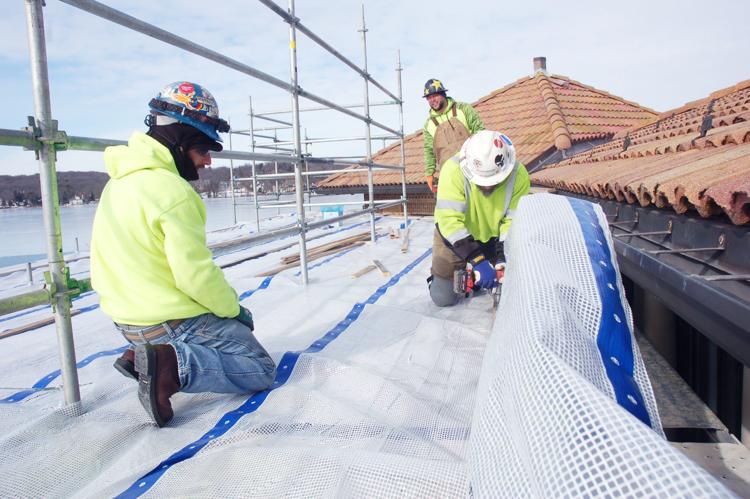 Tenting protects Riviera construction crews from winter weather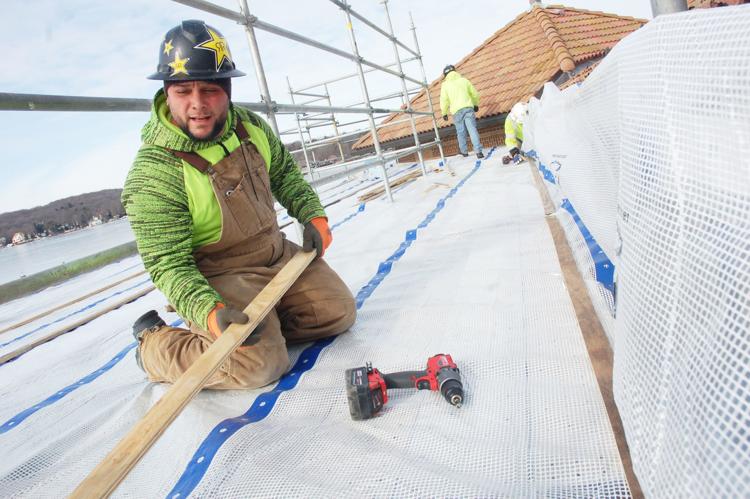 Exterior of Riviera with scaffolding to start repair job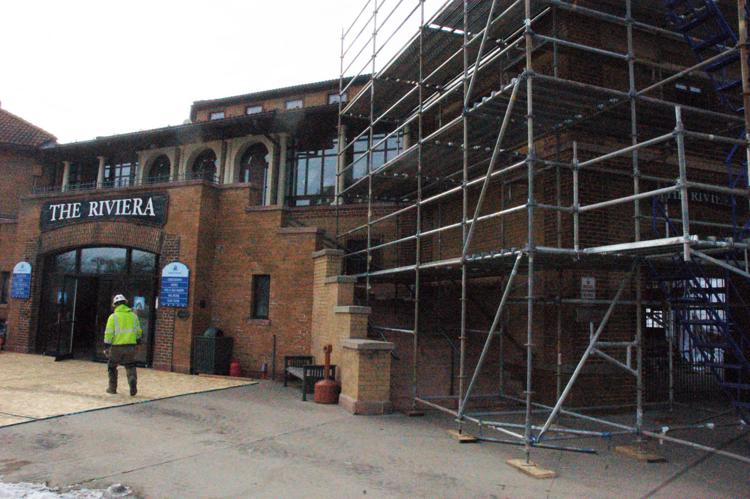 Crew members Badger Scaffold atop the Riviera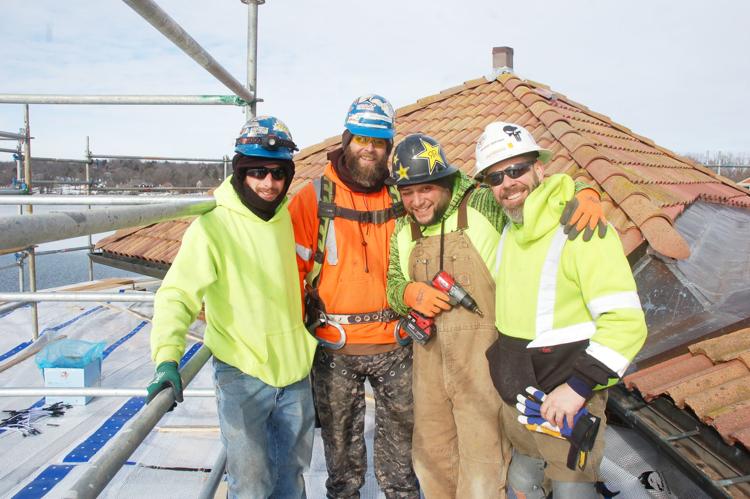 Get local news delivered to your inbox!
Subscribe to our Daily Headlines newsletter.