Dear W.C.,
I work with families with children who have special needs. There is one mother and child in particular who I would like to bring to your attention. I have been working with this mother and child for the past few months. As I have gotten to know them better and the mother has shared some of her personal life with me, I have been very moved by her struggles as a single mother of a disabled child.
Her son has physical disabilities. The mother has followed through with all recommendations for his physical well-being. She always puts her son's needs first. What she needs help with now is their financial well being. Her son's father does not provide any child support, and due to a surgery and medical needs of her son, she has only been able to work part-time for the past few months. Now that he is recovered and doing well enough to be in a school and day care setting, she is able to return to work full-time.
She has shared with me that she is two months behind in her rent, and her car payment is late. They also struggle with food and medications each month. I know that once she begins her full-time job, she will be able to get by each month, but I worry she may lose her car or be evicted before then. There are many personal things I cannot share with you, but she has given me permission to contact you in her behalf. Thank you for all you do for people in need in our community.
Dear Readers,
I called the woman who had written the letter in this mother and child's behalf. After introducing ourselves over the phone, we began our conversation about the mother and child. She shared what information she could, but there were still many questions I had. She also provided the contact information that the mother had given her permission to share. The woman offered to meet at the mother's apartment with us if she felt uncomfortable, and I agreed that would be a good idea. The woman said, "She is very shy and private around strangers, so she may be more likely to speak with you if I am there."
I called the mother to set up a time to visit. After introducing myself, I could tell the mother was very hesitant to speak to me. Once I offered to meet with her along with the woman who had written the letter in her behalf, she was more receptive to my visit. After a short conversation, I knew it would be much easier to speak in person, so we said our goodbyes.
The following day, I drove to the address provided by the mother and met the woman who wrote the letter in the parking lot. We introduced ourselves and then walked together to the mother's apartment building. The apartment building had a secure entrance, so we waited until the door was opened by the mother after we rang a house phone. We entered the building and met the mother and her son, along with a medium-sized dog in the hallway.
The son's disabilities were not noticeable when he smiled and waved when he met me. The dog came over to meet me, and after a few sniffs went right back to sit by the boy's side. When the boy spoke, his disabilities became more obvious, and when he slowly walked with us to the apartment, he leaned on his mother for help. The mother noticed me watching and commented, "He usually uses a cane, but since his surgery, he is going to physical therapy and learning to walk without it."
We all congratulated the boy on his progress, and he beamed with pride. Even the boy's dog wagged his tail as if he knew what we were saying. The boy struggled with his speech, but seemed to know other ways to communicate with his mother. I noticed with just a glance she seemed to know what he wanted or needed. Several times in our visit, she would remind him he could and should do these things on his own, and each time he would try with a smile of pride. The mother told us: "In his physical therapy, they are teaching him to be self-reliant, and part of that is not jumping up to do everything for him. I had to learn I was not helping him by doing that."
We went into the small two-bedroom apartment. The mother gave us a brief tour, and when showing us the boy's room, I noticed the canes and walker standing in the corner. The mother saw me looking that way and said, "He has used those since birth, but since his last surgery, he is finally able to walk on his own for short distances."
A wheelchair also was folded by the front door, and the mother said that was for longer distances. While we walked around the apartment, the mother told me about her son's traumatic premature birth. When I asked the cause for this, I saw her face change. She looked at her son and said, "We can talk about that while my son watches his favorite TV show."
He clapped his hands and worked his way to a chair by the television, and the dog climbed up on his lap. Once he was happily watching his show, the mother said: "Now we can talk without him hearing everything. He has speech and communication difficulties, but he is not developmentally or hearing disabled. He is smart, but has a hard time expressing what he wants to say."
The two women and I sat across the room and began our conversation. I had questions about the boy's father and his lack of child support. That answer was what I had thought it would be, due to the extra security I noticed — the extra lock on the door, the bolt on the sliding door, and the apartment with extra security.
The mother shared that she and the boy's father had not been married. She told me how she had hid the pregnancy from him, because he was a violent man. When I asked the woman how many times he had been violent, she sadly shook her head and looked away. I asked, "Why did you stay with him when you were not even married?" Her answer was one I had heard before: "I was afraid to leave. He threatened me. He even threatened my dog. He had made me give up my job, and I would have no income."
I asked, "How did you finally get away?" The woman answered: "When he finally hurt me enough where I ended up in the hospital and I knew he would eventually hurt our son, too. He was sent to jail for a few years, but is out now. I haven't heard from him, and I never told him about our son. I did not want to have any ties to him. I hope and pray he is gone for good."
She began to cry then and said: "I still live in fear he will show up again someday. I don't think that fear will ever be gone. That is why I have extra locks, and I am always cautious."
I asked about her son's disabilities, and she shared their long journey from premature birth. The physical abuse early in her pregnancy and the overwhelming stress she endured were factors they suspected were responsible for his disabilities. His most recent surgery was to repair his leg. It had been the last surgery in a series over the past few years that had put her further and further into poverty. Each time he had gone for surgery, she had to take a lot of time off work and even lost her job after one surgery.
The mother said: "My place was by my son's side as he was struggling and in pain. I could not leave him alone to go to work. I have no living family to help me in these situations."
As I made notes, I asked the woman for her budget and looked over her income and expenses. Her fluctuation in income was like a roller coaster, and there were many months where I could see she had to visit the food pantry in order to eat. The problem months were when she had to take off work and could not get to the food pantry during their hours of operation due to hospitalizations or therapies. These months she hung her head in shame and admitted she had sometimes skipped meals so her son could eat, or relied on the dollar menu.
It was not an easy life for this hardworking single mother, but she seemed to be trying the best she could. From what I could see, her apartment was neat and orderly. Her son looked clean and well cared for. His easy smiles and frequent spontaneous hugs between the mother and son told me he was lovingly cared for.
After asking the mother's permission, I got up and looked around the kitchen. I made notes of the borderline food insecurity. I added grocery gift cards to her list of assistance.
I went back to the table to finish our conversation. I asked the mother about her employment and also about any upcoming medical procedures her son may need. The mother told me how she had just begun a new job, and this time she hoped she would not be forced to quit or miss multiple days, as her son was finally done with his surgeries until he was much older. The mother said, "If I can just get caught up on our rent and my car payment, I know I can take care of us on my own."
Looking over her budget and my notes, that, too, was what I noted would have the greatest effect on helping them out of poverty.
The mother got up to check on her son, and as his TV show was over, she turned off the television with a mother's usual comment of, "That is enough TV for now." The boy protested at first, but then obediently said, "Okay, Mom." She leaned over and kissed the top of his head and said: "It's almost time for a walk and your exercises. Why don't you go get ready?" With a big smile he got up and went to the bathroom on his own.
The mother came back to us and explained it was time for his physical therapy exercises. I said, "I have made my list of assistance we will be providing, and would like to give you this before I leave." I handed her the list that included grocery gift cards, gas gift cards, three months' rent, three car payments, and as she silently read the list, I saw her eyes again filling with tears.
She tried to hide them from us, but then turned to the woman who had written the letter in her behalf and sobbed into her shoulder. The mother sagged against her in relief — the relief from the stress of pending homelessness, the stress of possibly losing her car, the very real pains of poverty that hunger causes, and the stress of hiding these fears from your disabled child so he could remain the happy child he is. All this stress and fear poured out of the mother in the few minutes her son was in the bathroom. By the time the bathroom door opened, the mother had hugged us both and said multiple times, "Thank you, thank you."
She quickly dried her face so her son would not see the tears, and with a smile she asked, "Are you ready to go for our walk?"
We followed the mother and son out into the hall, with the dog walking patiently beside the boy. We all said our goodbyes, and again we saw the mother wipe away tears. This time the son noticed, though, and pointed to her eyes with a sad look on his face. She smiled at him and said: "No, these are happy tears. These friends have made me cry happy tears."
He hugged his mom and asked, "Friends?" The mother answered: "Yes, friends. We have friends."
The boy turned to me and gave me a spontaneous hug, and then shared one with the other woman. We all laughed together in surprise, and he joined us with his own happy laugh.
The following week, the mother went back to work. This time, she went to work without the weight of financial responsibilities on her shoulders. We together helped remove that weight, allowing her to find happiness in their lives once more. We together have helped answer her prayers. We together have allowed her to really smile with her son once again without the constant burden of poverty.
Our mission to provide poverty relief to our fellow creations in need is a reality, thanks to all of us coming together to change these lives together. We together make all this possible. I began The Time Is Now to Help 30 years ago, and for many years did these good works on my own, but now I am so blessed to have all of you behind everything we do together. As we daily continue to receive requests for assistance, we together will continue to do the good works of our Lord, helping our fellow creations, removing the pains of poverty.
Thank you and God bless you for all we accomplish together to ease the pains of poverty.
Health and happiness, love and God bless everyone, Sal
Please help: There are many coming to us in desperation. Our good fellow creations need our compassion. Together we make a big difference. Make checks payable to: The Time Is Now to Help, P.O. Box 1, Lake Geneva, WI 53147. The Time Is Now to Help is a federally recognized 501©3 charitable organization licensed in the states of Wisconsin and Illinois. You will receive a tax deductible, itemized thank you receipt showing how your donation provided assistance for the poverty stricken.
A very special thank you: Barnabas Donors, Rhoades Foundation Fund at The Chicago Community Trust, Estate of Arlis Hogberg, Ted Bluey and Bernie Swartz, Paul Ziegler, Ziegler Charitable Foundation, Kunes Country Auto Group, Kune's Family Foundation, Lake Geneva Area Realty, The Harold and Bernice De Weerd Family Foundation, The Premium Package, The Dan & Donna Casey Family Charitable Fund, Dick and Jean Honeyager, Leroy and Barbara Madsen, Jack Mallory, Jennie Pierson, Robert and Patricia Davis, Harry and Patricia Buchert Jr., Joseph and Beth Pizzo, Robert Klaus, Margaret Kane, Thomas and Mary Lyons, Susan Russella, Margaret Rifkin, Michael Glass, Marvin and Audrey Hersko, Russo Drywall, Shari and James Loback, David and Shirley Heigl, Robert and Barbara Eisenhower, Denise Hubbard, Joan Baron, Gene and Linda Krauklis, Judy Dishneau, Judith Caputo, Badger Hardwoods of Wisconsin and Violet De Wind.
Memorials: Sally Rayner in memory of her husband Lawrence Rayner Jr. Jerry and Dianne Haag in memory of David Lock.
Prayer chain: The power of prayer and positive thoughts comes from the true healer, our Lord answering our prayers. Please pray for healing for the following people: Talyn, Mike, Susan, Sylvia, Richard, Jennifer, Jayden, Maria C., Alex, Lily, Kaitlyn, Sheila, Rhonda, Deda Lee, Marilyn, Helen, Dennis, Mary, Joseph, Sal, Jordan, Jean, Tom L., Arabelle J., Dr. Peter and Alyce.
Pictures of the Past Gallery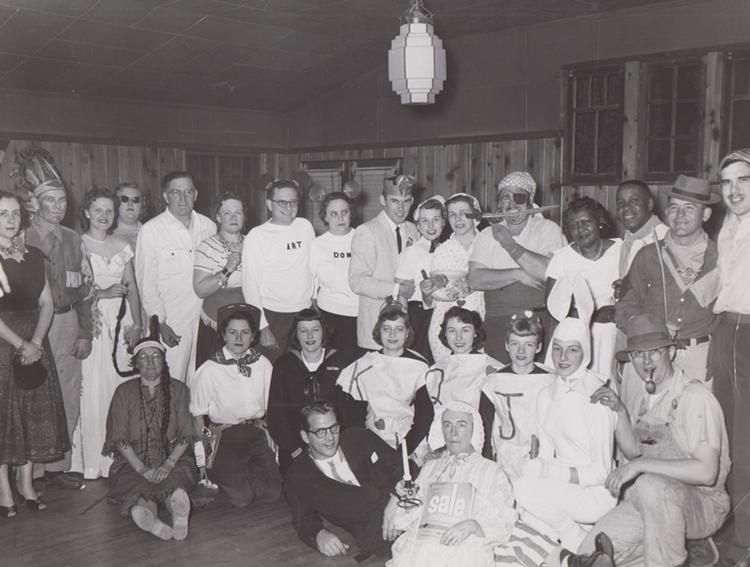 Pollution picture of the past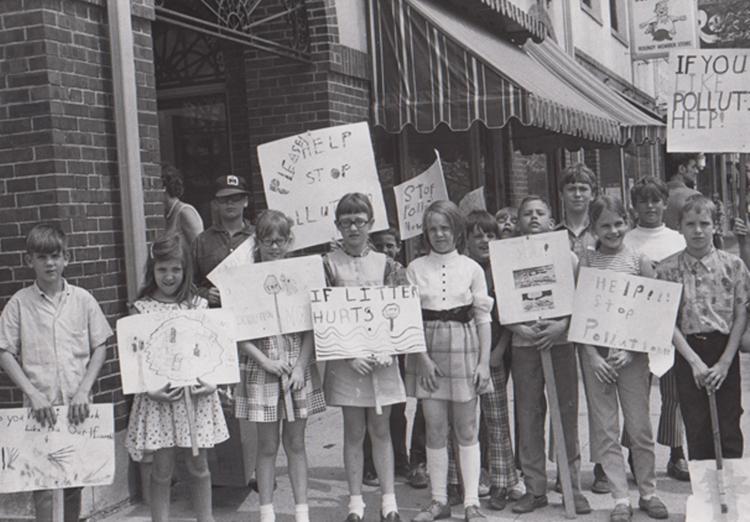 Picture of the Past Andy Gump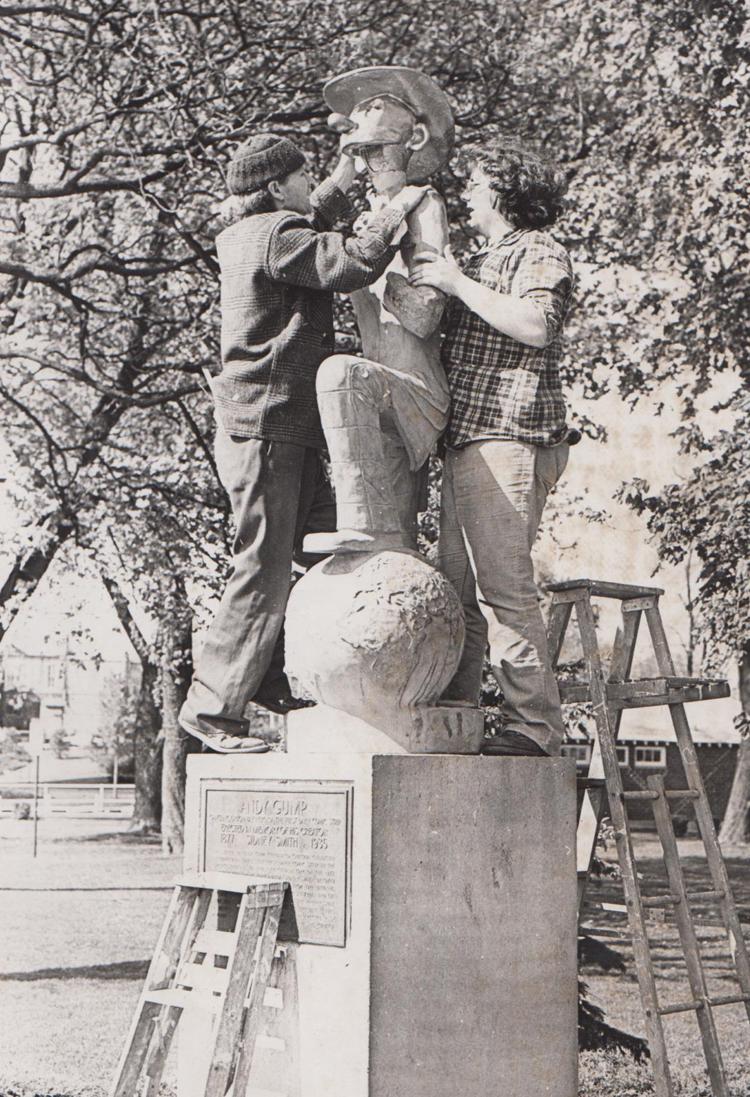 Picture of the Past O'Neil and Phillips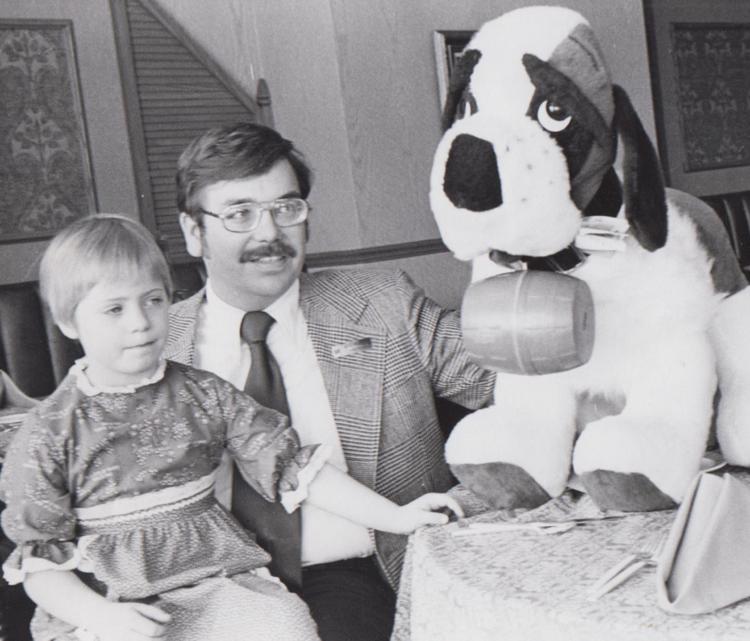 Picture of the Past Interlaken
Picture of the Past Unicef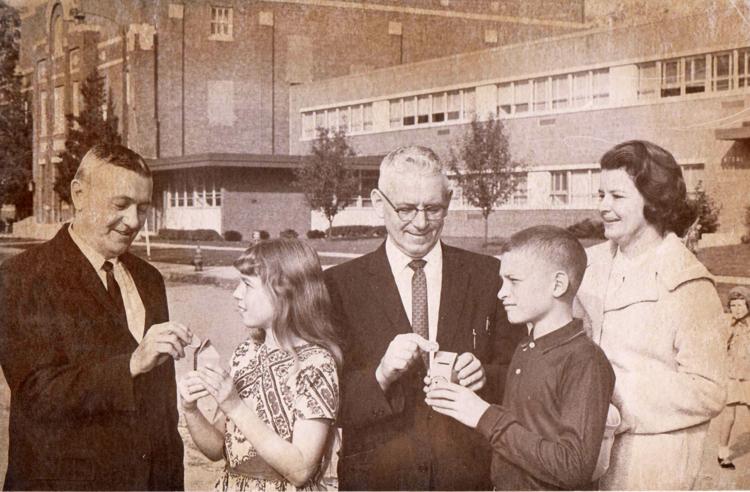 Picture of the Past Janowak and Boyle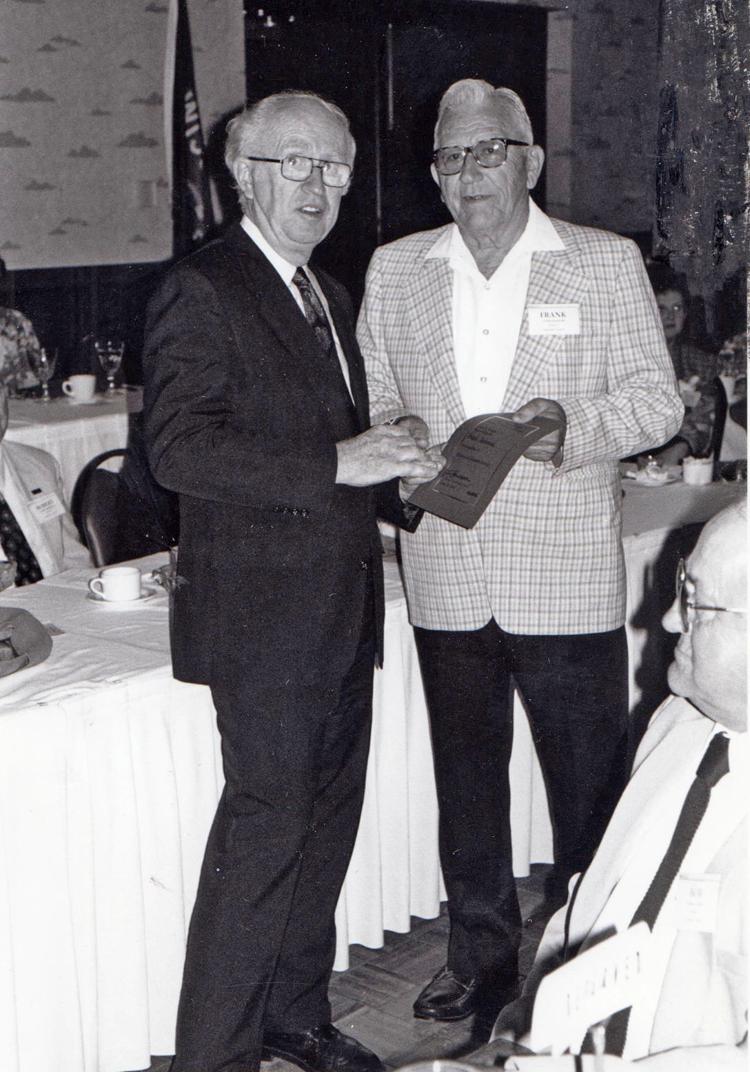 Picture of the Past Fire Truck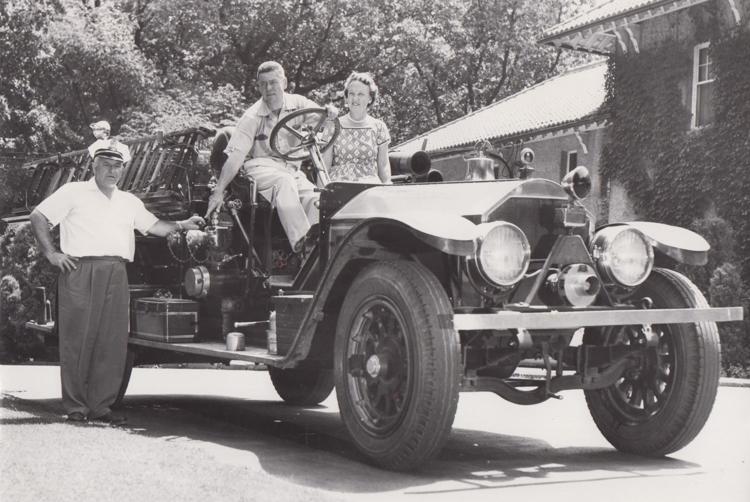 Picture of the Past Irish Woods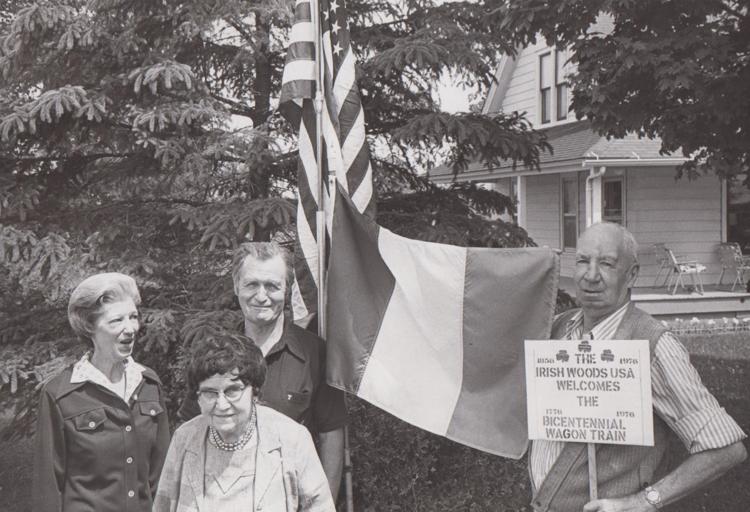 Picture of the Past Boys Fishing
Picture of the Past Frame family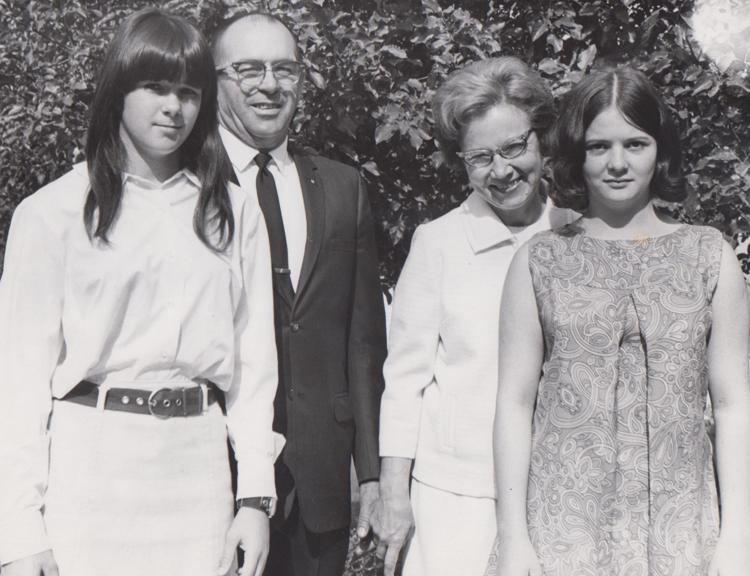 Picture of the past new teachers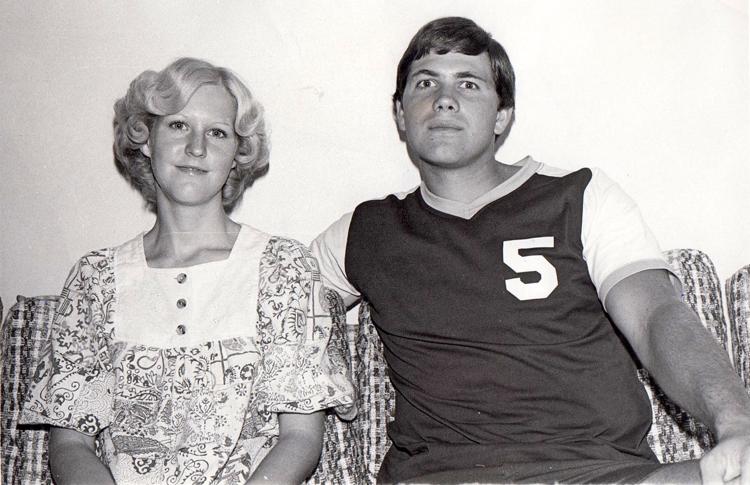 Picture of the Past Homecoming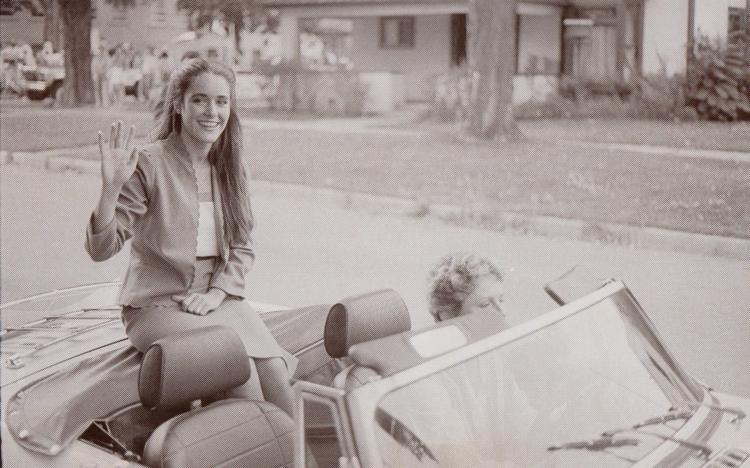 Picture of the past artist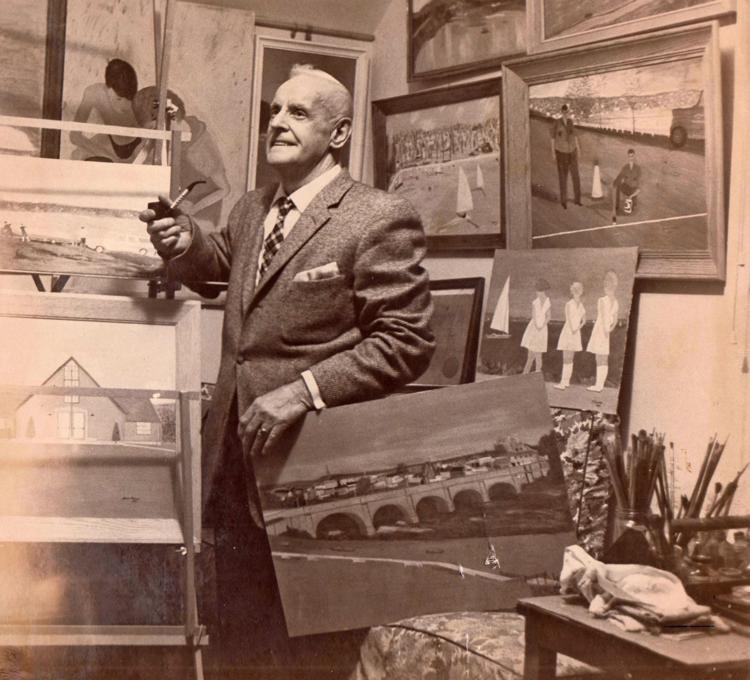 Picture of the Past First Baby of the Year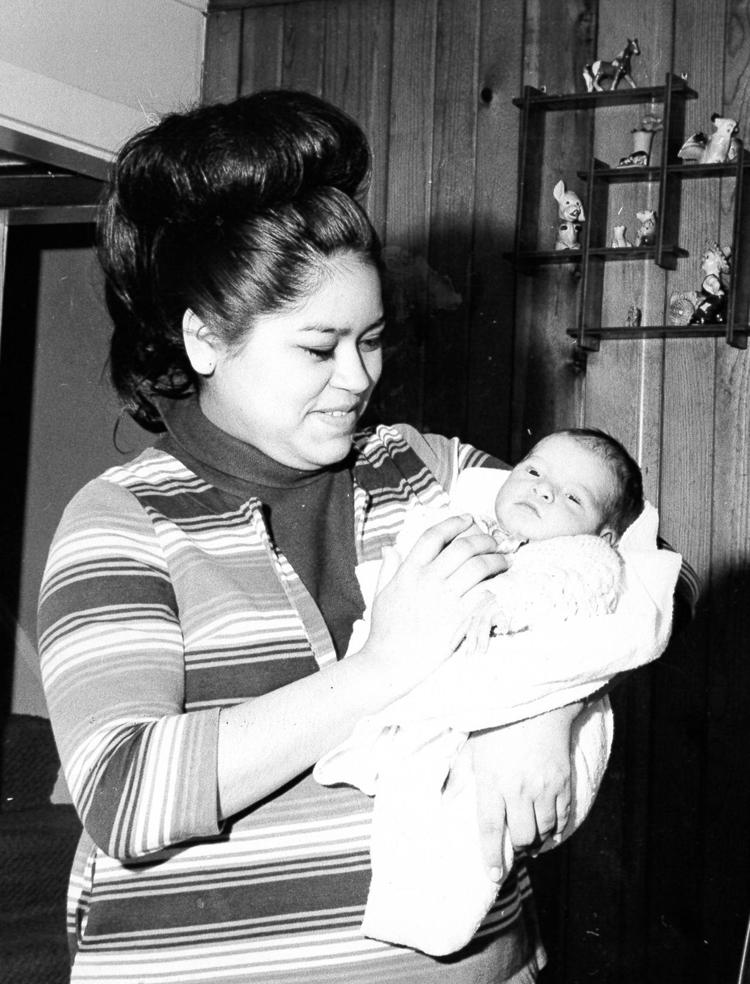 Mystery Pic July 21, 1966 some information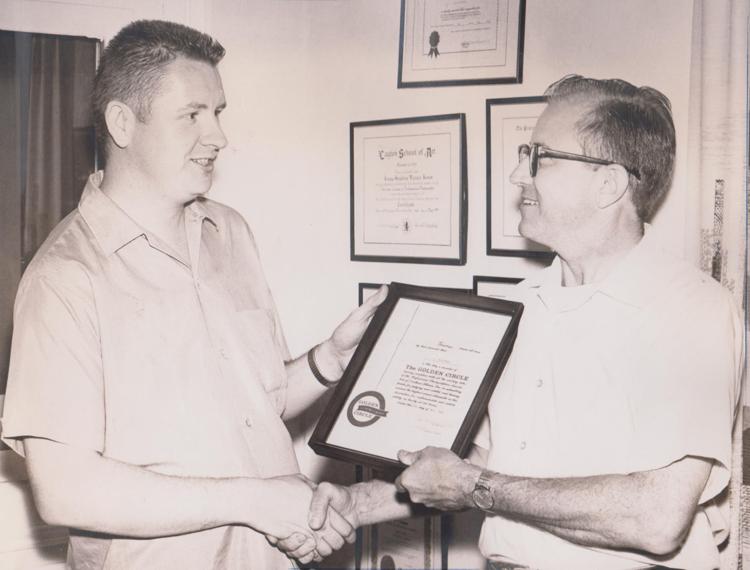 Picture of the Past Wedding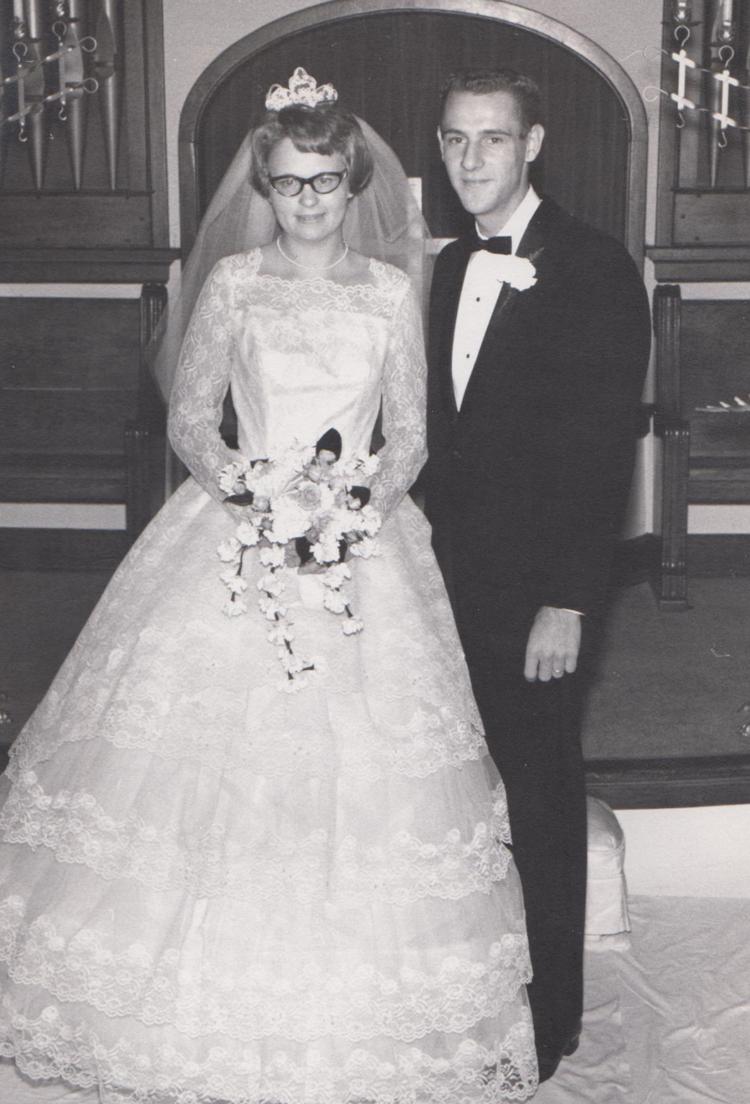 Picture of the Past 1970 City Council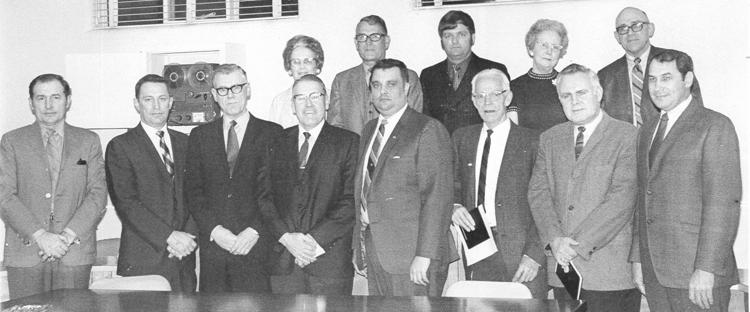 Picture of the Past Y Indian Guide Tribe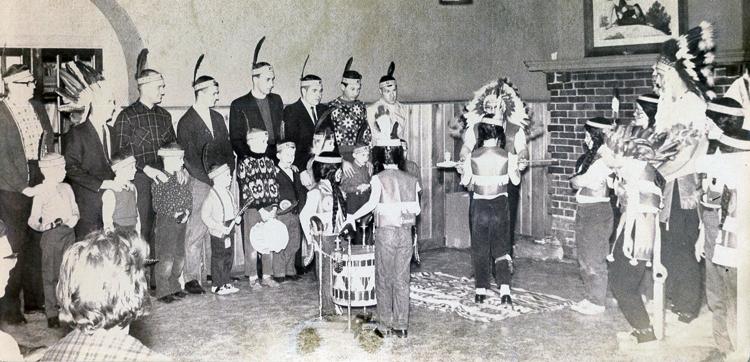 Alta Vista