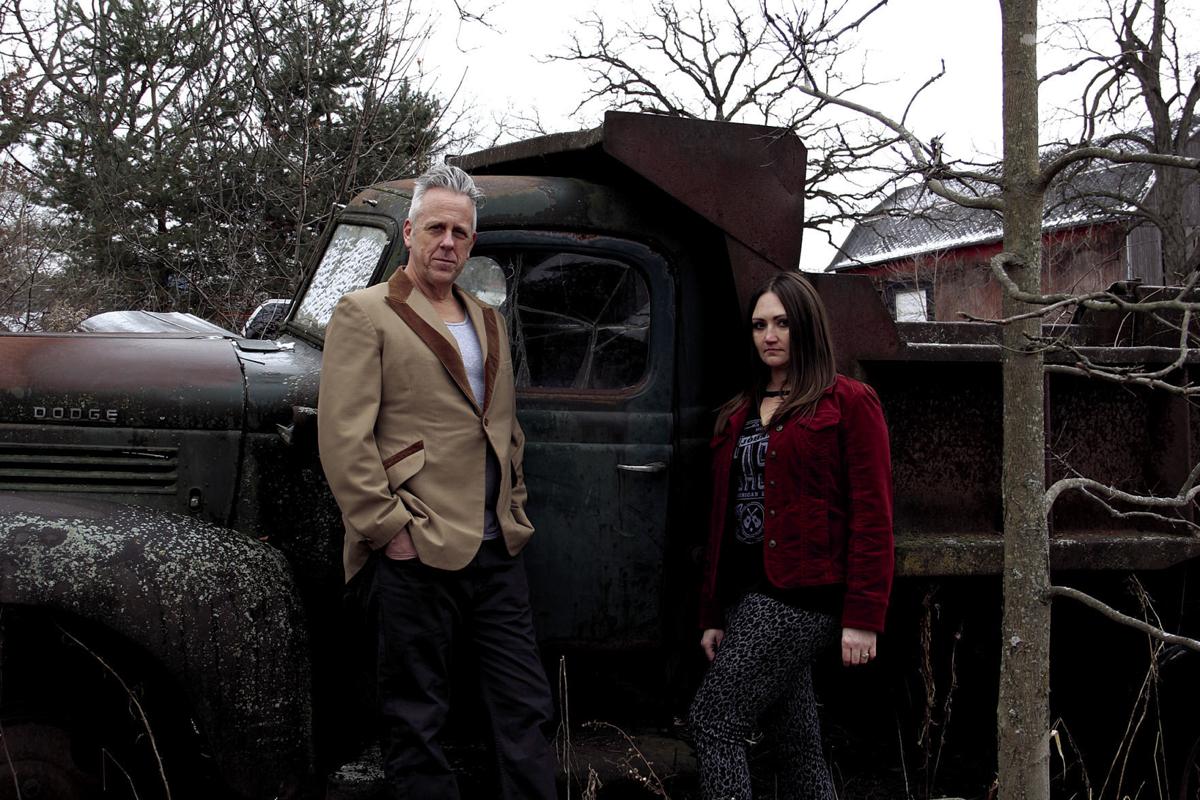 ELKHORN — The homegrown music festival Wise Fest is now operating on a much larger scale.
On Saturday, Sept. 14, guests can see 17 bands performing everything from rock and pop to jazz, country, blues, punk and more on two stages at the Walworth County Fairgrounds, 411 E. Court St., Elkhorn.
Participants can also shop art from 20 different vendors and enjoy food, a children's zone and knockerball.
There is also a special pre-event show Friday, Sept. 13, in the campgrounds, where guests can also pay to camp during Wise Fest.
The second year of the event promises to be massive, compared to its inaugural run in the backyard of its founders.
The event started when Melissa and Jeff Weishaar, of the town of Lyons, decided to put on a show.
The husband-and-wife duo plays Americana, rock and country as Wise Jennings, and they performed the first Wise Fest along with four other acts.
Melissa Weishaar said the event drew 300 people — most of whom they didn't even know.
"We wanted it to be an amazing experience for the people who attended and the bands that performed," she said. "To say that we exceeded our expectations would be an understatement."
Proceeds from the first Wise Fest went to the Children's Hospital of Wisconsin.
Encouraged by the turnout last year, the Weishaars worked with Larry Gaffey, manager of the Walworth County Fairgrounds, to move the event someplace larger.
"They are talented musicians and have great taste in music — especially independent, original music," said Gaffey, of the Weishaars.Money raised from this year's Wise Fest will go to the Walworth County Fair.
"As attendees of the fair, as well as many of the other amazing events they put on throughout the year, we are so happy that we can hold Year Two at the fairgrounds and benefit their mission at the same time," Melissa said.
Following is a Q&A with Melissa Weishaar, which has been edited for clarity and brevity.
Resorter: How did you find the bands for Wise Fest?
Melissa Weishaar: We curate the entire festival, meaning we hand-pick the artists that we bring in. We are very careful about making sure that the lineup is a great mix of different genres so that there is a little bit of something for everyone. We are incredibly fortunate to be able to meet some amazingly talented musicians as a result of our own performing. We also understand how much of a struggle it is for original artists to find outlets for their music. When we meet people we are impressed with, they go on our "list" for upcoming events. The music is mainly original music.
What you will find with Wise Fest is that no genre is king. It's a mix of different types of music that appeal to a lot of different people. We have two alternating stages so there will be no gap in the music the entire day. It's difficult to manage, but it's going to be worth it when people walk away from the event having seen 17 bands of differing styles. These are bands that deserve to be heard.
In many ways, we feel that there is an unmet need in this area for events that bring more culture and variety to the entertainment scene. What we'd like to establish in this area is for the community to trust us, to believe that we will always put together a great lineup, to know that they don't need to know the bands because we will make sure that it's going to be something that they are going to enjoy.
You and your husband are also playing Wise Fest. How do you juggle being a performer and organizing the event?
We're probably a little insane — just kidding, but maybe not. In addition to performing and organizing festivals, we work full-time jobs and are raising two young sons. (Jeff Weishaar and I) met in a band many, many years ago but we stopped playing music in order to build our careers and have kids. Now that our boys are a little older, it's easier for us to do music again. The advantage that we have by being older is that we both have a lot of experience in our personal lives as well as our professional lives that, for some reason, have made event organizing a relatively easy thing to start doing … primarily because I have a background in strategic planning, which carries over well to event planning.
Besides, what we are doing is a true passion of ours. When you have a passion for something, you feel that you must do it, so it never really feels like juggling. Yes, it is stressful, especially in the weeks leading up to a big event, but it's worth it.
We believe that music is a healer. It heals the heart and soul and has a way of bringing people together, people that would otherwise never meet or share an experience. In today's world, we need more opportunities to just be alongside other people and share in the beauty that music brings to the soul.
How did you come up with the name Wise Jennings for your band?
Other that being a sort of play on names, my maiden name is Jennings and Jeff's surname is Weishaar —pronounced "why-sar" — we chose the name as a tribute to my dad, Dennis Jennings. He was the sort of guy who was never afraid to inform people how smart he was or how better he was at anything — even if it was something as ridiculous as running backwards barefoot. ... Funny enough, as arrogant as this sounds, it was an endearing quality about him that made people like him even more.
We lost him a few years ago, way before his time, and he would have always claimed to be the wisest of all Jennings, so it felt right to choose Wise Jennings for a name. He also would have claimed that I got all my musical talent from him, despite the fact that he never played an instrument in his life. He is terribly missed by the family, but going by Wise Jennings, we feel like we honor his memory every time we perform.
Be the first to know
Get local news delivered to your inbox!